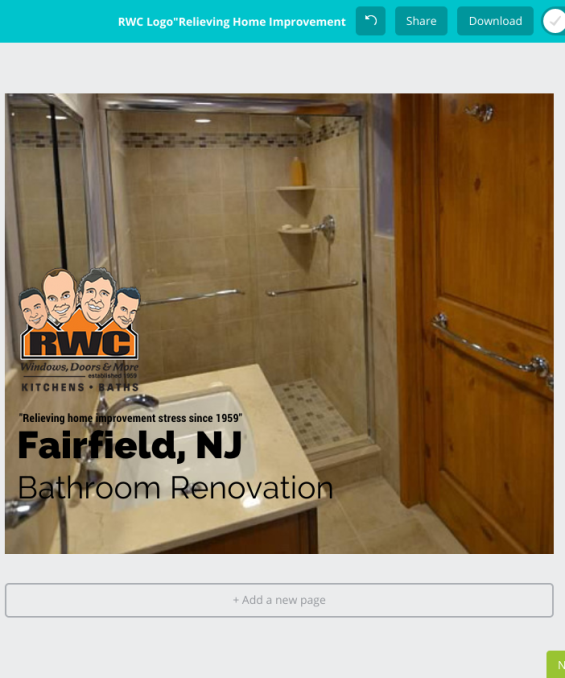 It's hard to imagine, but this "bathroom" literally started out as just a toilet and a vanity. We were so excited to have the opportunity to work on such a major project and are overjoyed with the results.
It was obvious that the entire room would need to be re-built. We started by digging up the cement to change the draining system. Check it out!
The next step was to add a shower stall. These pictures visually walk you through the process.
We moved the washer and dryer and custom matched the door and the wood paneling.
All of the hard work that went into this one paid off with the ending result. We couldn't be happier with the outcome and the homeowners share the same sentiment.
Call RWC at 973-227-7123 today to get a free consultation on your next bathroom or kitchen renovation. RWC – Relieving home improvement stress since 1959!