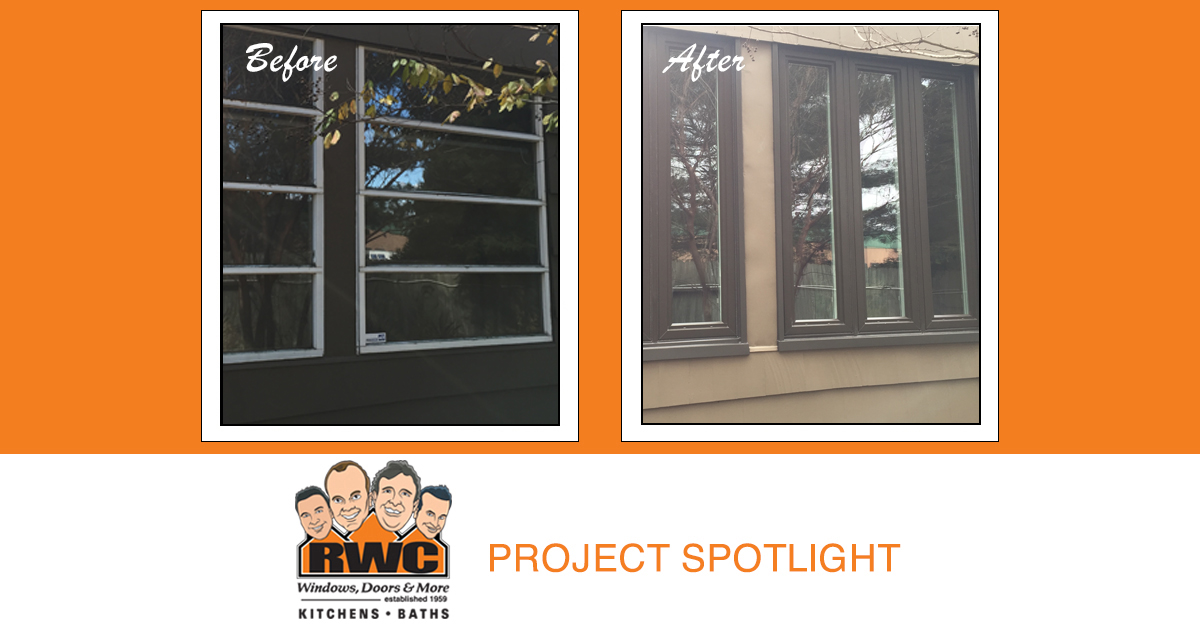 Family owned and operated since 1959, RWC Windows, Doors, Kitchens and Baths is dedicated to providing customers with a unique and stress-free home improvement experience. We offer many services, from replacing or remodeling doors and windows to kitchen and bath renovation. We even offer our services for commercial businesses. Our quick response to initial inquiries and our attention to detail makes us one of the most innovative companies in the home remodeling industry. It's no wonder why RWC Windows, Doors, Kitchens and Baths has been the trusted leader in home remodeling services for the New Jersey area for over three generations!
This project spotlight is focused on a project that we did for a house in the town of Pine Brook, New Jersey, in the zip code 07058. Anthony Giampapa was the salesperson associated with this project. This project dealt with replacing the white vinyl double hungs, replacing the white vinyl casements, as well as remodeling the two-tone windows with a bronze exterior and the exterior white aluminum capping. All were remodeled and installed by members of RWC's skilled, competent, and dedicated home improvement specialists.
Double hung windows are windows that have two operating sashes that can move up and down, allowing for ventilation on the top or bottom, or even both. They are an excellent and ideal choice for windows facing porches, decks, or walkways since they provide great views and can let in the most sunlight. Window capping is oftentimes needed as a part of window renovation or installation processes because it directs rainwater away from the underlying wooden materials of the windows, thus eliminating the need to frequently re-paint the wood trimmings, as well as reducing the risk of rotting the wood and any drafts coming through. In other words, aluminum window capping can better protect your windows against the harmful effects on wood of rain or snow and are more energy efficient by preventing rotting and drafts.
Window installation can take the form of many different types of processes or techniques. It can involve the total replacement of old windows for new windows, or it can involve either partial or total replacement of window materials, such as replacing wood that is easily rotted with sturdier and more environmentally efficient materials such as vinyl and aluminum.
If you like what you see, or you're interested in visiting our showroom for a free consultation, give us a call or just stop on in! Our contact information can be found here.