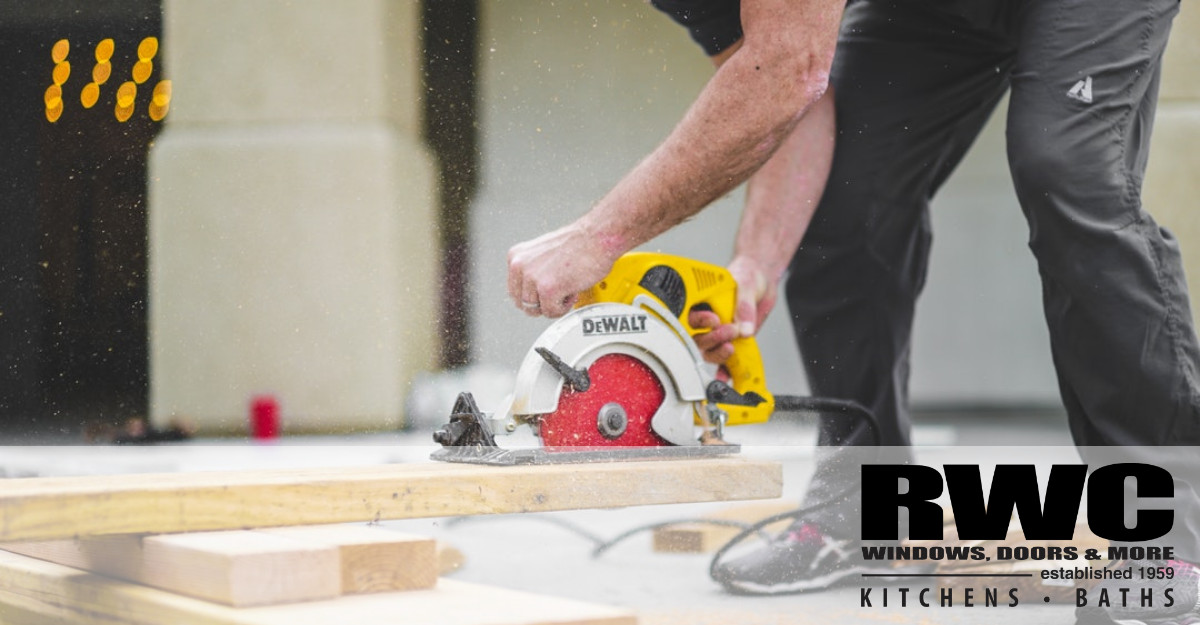 This is an update to a blog originally posted in June 2019.
Working with the
New Jersey Building Department
Every year, the New Jersey Building Department authorizes new construction for homes. This includes additions to existing structures and updates like extensive electrical and plumbing work and structural changes. If you are remodeling a bathroom or renovating your kitchen, chances are you will need to work with this NJ government department to obtain or arrange for a building code inspection.
The Office of Construction Code handles the following:
Administering and enforcing the State Uniform Construction Code

Hosting a centralized location for the issuance of permits and inspections

Condemning abandoned properties in accordance with N.J.S.A. 40:48-2.3

Conducting ongoing inspections of elevators, swimming pools, and backflow preventers

Overseeing the registration of non-state licensed contractors
It's vital that you partner with a home remodeling contractor that can take care of all NJ building permits and is responsible for ensuring all your project alterations and additions are built to NJ building code standards. A good remodeling contractor will also represent your interests during inspections that will occur both before and after occupancy is permitted.
How to Fill Out Construction Permit Application NJ
NJ building permit laws require anyone planning to perform major construction (such as a housing addition) to obtain approval before applying for a construction permit. In some cases this means having the following documentation:
Two sets of building framing plans sealed and prepared by a licensed architect or engineer

Separate electrical, plumbing, and fire plans with minimum building code requirements

A prototype floor plan of the new construction model
These must be submitted with your New Jersey construction permit application packet, which can be downloaded and printed. Before you fill out the application, take the time to become familiar with NJ building permit laws and requirements. Not all construction requires a permit such as ordinary" and "minor" jobs — these can include painting, building siding, window and door installations, plumbing, some electrical work, repairs to a roof, and interior remodelings such as new flooring and painting.
Carefully fill out the construction permit application by describing the characteristics of your building project and all the work that will be done. Pay extra attention to describe any new structures, electrical, plumbing, and cost estimates.
Attach your sealed and certified project plan drawings, any affidavits giving the property owner's consent, and any other documentation that can help describe the scope of your project. Make sure you follow through with state, local, and any county permits that may be required also.
Surviving the
NJ Building Inspection
Many homeowners that are tackling major construction projects will have a preliminary NJ building inspection done before finished walls and floors are completed. This should always be done by a New Jersey certified, licensed home inspector. The top 4 areas that are most often the source of failing building inspections include:
Structural elements like ceilings, roof, walls, windows, door frames, and foundation

Rooms additions,

especially bathrooms and kitchens

Ground issues in the yard or driveways that cause landscaping drainage issues

Utility services such as heating, air conditioning, plumbing, electrical, etc.
A home inspection will reveal any problem with the new construction as observed by a trained professional. Depending on the extent of the new work, the examination may include a visual inspection from the roof to the foundation of the new addition. The good thing about this building inspection is that it is designed to find any problems with the construction project that can cause the risk of injury, fire, or damage.
Take-Aways
In addition to building permits, New Jersey requires new construction to pass an

NJ building inspection

Carefully fill out the construction permit application by describing the characteristics of your building project

Partner with a home remodeling contractor that can take care of all

NJ building permits
RWC Windows, Doors, and More can provide everything you need for your bathroom and kitchen remodeling projects.
Below was originally posted in June 2019.
There are some home improvements that do not require a permit – and if no building permit is required, then no inspection is needed either. In New Jersey, changes to what qualifies as minor work and ordinary maintenance for both buildings and residential property can be found in this 2018 NJ.gov document. Most changes to your home that do not involve structural modifications, will not increase the electrical load of your home, and there is no rearrangement of piping systems – generally will not require a permit.

When Do You Need a Permit to Work on Your House?
It is your duty as the homeowner to know which home renovations will require a NJ permit and inspection. Your licensed contractor will be very familiar with city ordinances and building codes in your city. If you're completing a DIY home project and are unsure if your city requires a permit, you should contact the New Jersey Office of Construction Codes. This is the agency that issues permits for alterations, additions, new construction, and inspections for both residential and commercial structures.
Here we list some of the renovations that will require a permit and possibly an inspection after work is completed:
Major renovations to bathrooms, kitchens, basements

Cutting holes for new windows or doors

Installing new or removing existing plumbing or electrical service

Footprint/foundation changes – adding a room, some decks, or a new garage

Changes to load-bearing walls, balconies and porches

Replacement of the roof or siding

Installing an in-ground swimming pool
Do You Need a Permit to Remodel a Bathroom in NJ?
The benefit of working with a full-service kitchen, bath, window, and door design and installation company is they will generally handle all the details pertaining to work permits and inspections for your home remodeling project. If we take a bathroom renovation as an example, you will find it all depends upon the scope of the project and the extent of change to permanent building features that are involved.
These bathroom renovations will require a building permit and inspection:
Footing and Foundation Inspections – Increasing the square footage of the bathroom when the structural foundation is altered or a load-bearing wall is altered.

Electrical and Plumbing Rough-in Inspections – After walls are demolished and re-construction along with changes to sanitary, storm and water distribution piping and adding additional electrical circuits to main panel.

Framing Inspection – if the bathroom is extended beyond the existing framework and must be performed before insulation is added and after electrical and plumbing rough-ins are completed.

Insulation Inspection – is performed before the walls and ceilings are finished and after the framing work is completed.

Final Building Inspection – after all building permit items are finished, a final inspection of the completed work may be required – depending on the extent of the project.
If your bathroom remodeling project only includes new interior flooring and wall finishes, replacement of existing bathtub/shower and fixtures, replacing old cabinetry and sinks with modern styles, along with the replacement of existing windows and doors – then no building permit or inspections are likely required.
The listed permits and inspections would also apply when this type of work is performed for a kitchen renovation, remodeling a basement into usable living space, or any room additions and/or expansions.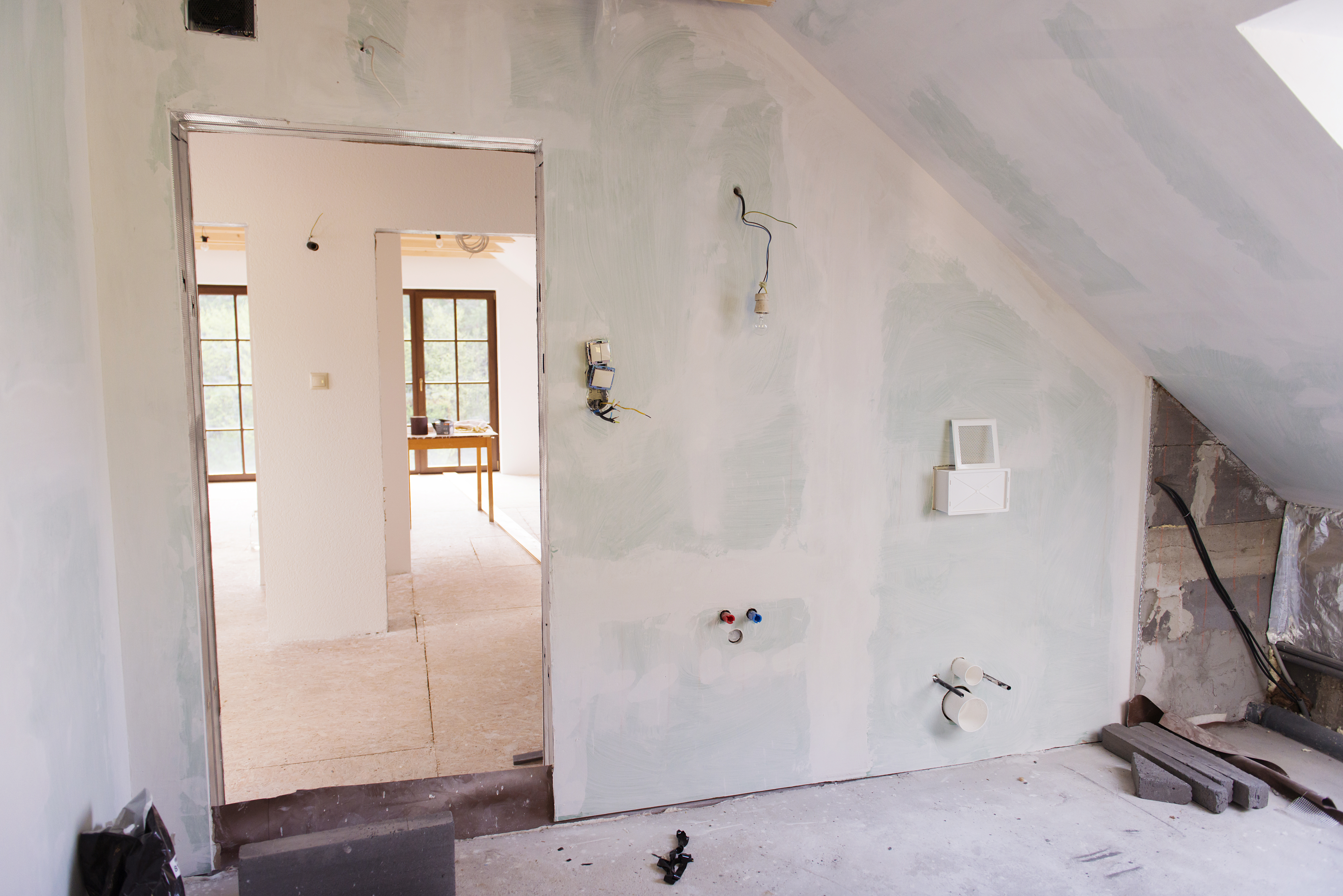 Working Without a Permit Equals Violations in NJ
In New Jersey, homes have been destroyed by electrical fires when shoddy work had been performed without a permit or a building inspection. For each violation found, a homeowner can be fined up to $2000 for each infraction – even if the violations do not pose a safety hazard. Always obtain the proper permits and inspections for your home improvement projects. This way you can avoid potential disaster or hefty fines.
It is ultimately the homeowner's responsibility to obtain the appropriate Uniform Construction Code (UCC) permits to prevent enforcement actions when the violations are uncovered. RWCNJ is licensed and certified to perform permit work in New Jersey and the surrounding communities.