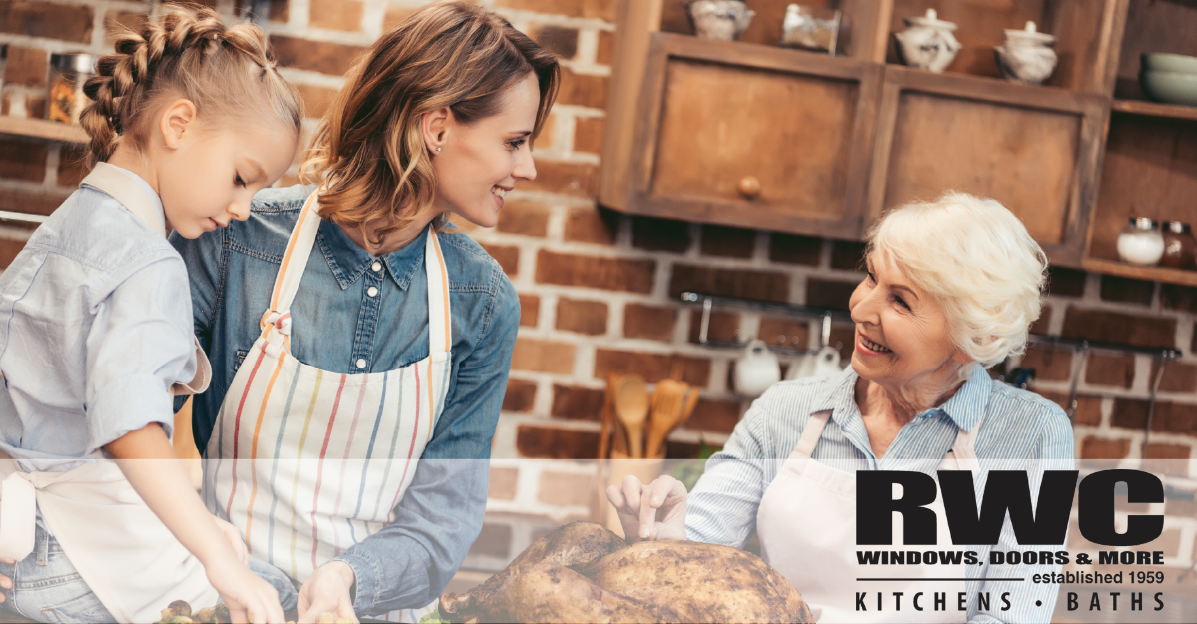 Making a home wheelchair accessible means taking a close look at parking and exterior stairs, the home's entryway, kitchen cabinet and table heights, interior access, open space, and a handicap accessible bathroom. This holiday season, you can make sure your home is accessible to all family members by knowing what features are most important for handicap accessible homes.
According to the United States Access Board:
…it is advisable to maximize opportunities for accessibility in alterations. Alteration of multiple elements in a home may provide a cost-effective opportunity to make the entire home fully accessible.
This statement is aimed at helping homeowners understand that it's not enough to simply alter the entrance into the home for wheelchair accessibility but to also consider multiple elements outside and within the home to further assist those in wheelchairs or those that have limited mobility. There are 3 considerations when deciding to alter your home for the holidays:
Can they get into the house?

Can they get through the doorways?

Can they maneuver within the bathroom?
Making a Home Wheelchair Accessible
The first decision to make in creating a home accessible to all family members is to look at the path from curbside to the front door. You will need at least 32″ clear to roll a wheelchair from the car and into your home. If all paved surfaces leading to the front door are flat and wide enough to accommodate a wheelchair, then you may only need a small, portable ramp to overcome the home's landing. A ramp is the best temporary solution to make your home handicap accessible for the holidays.
Modifying the Home's Entryway
The next consideration to your handicapped guests or family members is determining if your door is wide enough to accommodate modern wheelchairs and electric scooters. This is a good time to partner with a professional window and door replacement service provider to select the right door that will not hamper access. Entrance ways can vary in width from 30″, 32″, and 36″ with the door fully open. But chair sizes vary, so one smart option is to install double 30-inch entry doors to get a 5-foot clear space for all guest to enter.
Another entryway option includes choosing a wider door, such as a 36″ or 42″ exterior door installation. These wide doors can include decorative glass or stunning sidelights to impart a dramatic beauty and elegance to the home.
Handicap Accessible Bathroom
Finally, your handicapped or elderly guests will appreciate a bathroom that is modified to make it easier to maneuver and operate fixtures. A bathroom is considered usable with a wheelchair if it has a 60″ diameter circle of clear space. If your bathroom is limited in space, then consider a bathroom remodel which may address the following:
Replace the existing door with a pocket door to gain open space.

Remove base cabinets to provide knee space under lavatory.

Enlarge bathroom by borrowing space from an adjacent room.
Takeaways
Consider a modular, temporary ramp that is easy to install and remove

Increase your entry door width and curb appeal with double entry door with sidelights.

You gain more open door space (approx. 2 inches) with pocket doors instead of hinged doors.

A bathroom remodel can benefit handicapped guests while improving style and function
If you're considering remodeling your home for the holidays, this is the perfect time to create a handicap accessible homes for your guests this season. Contact RWC Windows, Doors, and More for a one-stop solution for remodeling your home's bathroom and kitchen – and installing new doors and windows for the holidays.