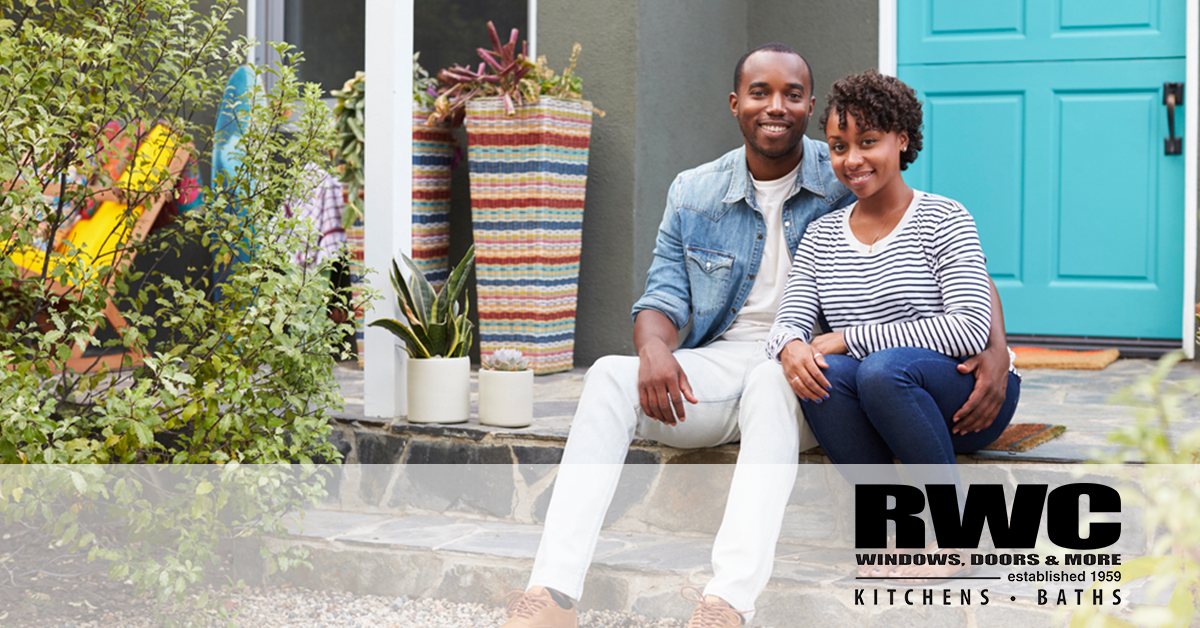 You can probably think of many ways to quickly spend this year's tax refund, but to invest income tax refund money in a profitable way, consider putting your hard-earned cash back into your biggest investment – your home. You will profit in two ways when you choose the right home improvement projects. First, you will be adding to your home's appearance and resale value. Secondly, some improvements like window replacements and new doors will bring a financial return through energy savings. Here are practical ways to invest tax refund that will add to your home's curb appeal, energy efficiency, and value.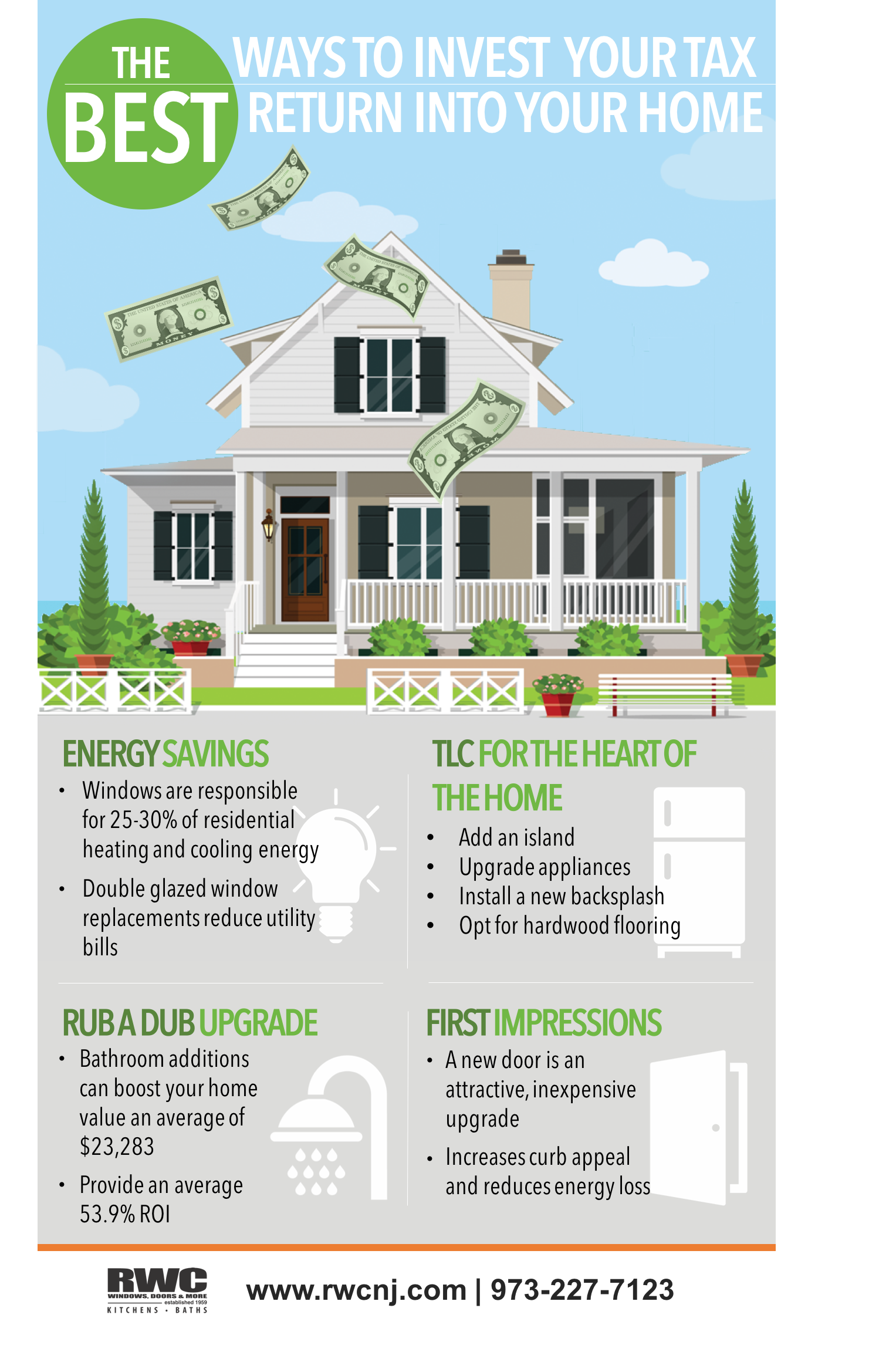 Save Energy With Quality Window Replacement
One of the best ways to invest tax refund money is by upgrading to high-quality windows. Better yet, upgrading to energy efficient windows for your home is an even better investment. According to Energy.gov, "Windows are responsible for 25%–30% of residential heating and cooling energy…" Double-glazed replacement windows will reduce your utility bills. Replace moldy and drafty windows to make your home more comfortable in the winter, and cooler in the summer. Choose a reputable residential window and door replacement specialist that can also add specialty window coatings that reflect solar heat while passing full sunlight, to reduce radiant heating of your home.
Invest Income Tax Refund on a Kitchen Remodel
One of the best ways to invest your tax refund is with a kitchen remodeling project that will take your kitchen from drab to dynamic. Houzz.com looked at the current trends in kitchen remodeling and found the most desired projects include adding a kitchen island (61%), tiled backsplash for detailed decor (50%), stainless steel appliances over colors (65%), and hardwood floors over laminates (35%). For additional energy savings, replacing energy-hog appliances with Energy-Star ratings will save on utility costs. 
Bathroom Remodel is a Great Investment
A modern bathroom is not just a luxury, but state-of-the-art fixtures provide water savings while adding convenience and beauty. If your family is increasing, or as your children age – so will their privacy needs. An updated bathroom or a bathroom addition can boost a home's value by an average of $23,283, giving a 53.9% return on investment. Today's bathroom designs are sanctuaries of comfort and relaxation. Most of all, partner with a kitchen and bath remodeling service that can provide budget-friendly and stylish finishes. You can consider adding more space, more luxury, more efficiency, more style – or all of the above.
An Opportunity to Replace Your Front Door
When you consider how to invest tax return, you may not think about a door replacement. But according to Money.com, a 1/8-inch gap under a 36-inch-wide door will let in as much cold air as a 2.4-inch-diameter hole punched in the wall. That's a lot of chilly New Jersey wind blowing into your home, and reducing your family's level of comfort. Also, the value of an attractive, high-quality front door adds enormous curb appeal and distinction to your home. If  you're considering putting your home on the market, a beautiful front door will make a lasting first impression on prospective buyers.
Adding energy efficient replacement windows and new exterior doors are two of the best ways to reduce the energy losses in your home. You will gain a return on these investments by way of reduced utility bills.
Investing for the Future
Don't make the mistake of allowing your tax refund to dwindle away without seeing any real gain. A new bathroom or a kitchen remodel not only adds functionality and increased capacity for a growing family, but will bring convenience to your entire family.
 Request a quote for your next home remodeling project and get started with RWC Windows, Doors, and More today.