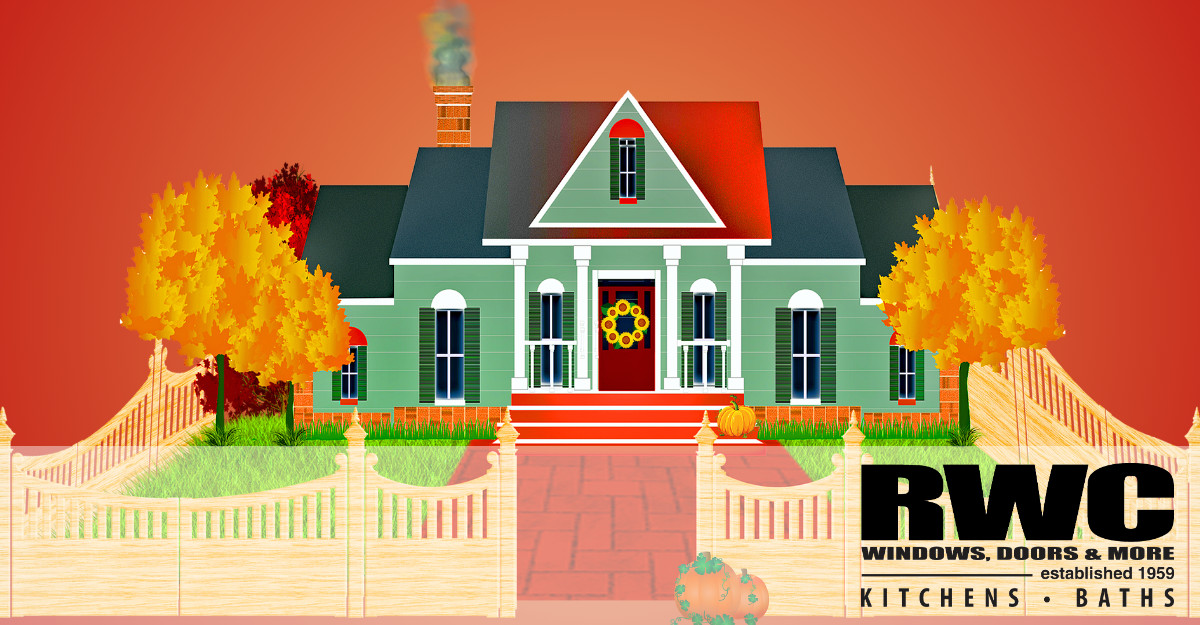 With the summer coming to a close, it's time to take a closer look at your fall home maintenance schedule. Your home is going to be more energy efficient and less maintenance issues when you inspect your property every season and make any small repairs necessary. To get a jump start on your fall home maintenance, it's time to inspect your home and get to work on your maintenance list.
Inspect Your Property Carefully
When it comes to getting a jump start on fall home maintenance, it's important to inspect your property. Look for damage to your roof, windows, trim and make a list of any problems that you find. If the exterior needs to be painted, get this done before the winter weather hits. Consider your landscaping, and check on the health of the trees and shrubs around your home. Look at the gutters, and get ready to clean them out once all the leaves have fallen.
Come Up with a Maintenance List
The easiest way to get started on your maintenance is to create a list of tasks. Good preparation will help you stay focused when you have limited time on the weekends to get your maintenance done. For any tasks where you need help, schedule service to come and do the work for you before the season gets busy. Get the work done early so that you are ready for the cooler weather that you know is coming.

Focus On Fall Prevention
If you expect icy cold weather within a few months, a focus on preventing falls should be part of your home maintenance each autumn. Look at your walkways and make sure there aren't any loose bricks or other hazards. Check the railings to see if they are secure. Once the ice and snow pile up, you want to be sure that it is easy to keep your walkways free from ice so that no one falls.
Get Your Heating System Serviced
Your heating system should be checked before you need to turn it on every day in order to prevent problems. The efficiency of your furnace should be tested, and your furnace cleaned for the upcoming season. Your air filters should be changed and any fuel supply topped off. If any repairs are needed on your heating system, they should be done before the weather turns cold.
Get Your Gutters Cleaned
Gutters should be cleaned twice a year, and not until after all the leaves have fallen this fall. Your downspouts should be cleaned out and ready to move water from your roof and away from your home. If you can't get up to the gutters, get them professionally cleaned before the cold weather hits to protect your home.

To get a jump start on your home maintenance this fall:
do a careful inspection both inside and out to identify areas that need to be addressed.

take care of basic maintenance like gutter cleaning and furnace servicing.

make a list and schedule time to do each task.

contract for any help that you need early on to avoid problems with scheduling.
If you are trying to complete your home maintenance tips for fall and you need help, it's time to contact RWC Windows, Doors & More in West Caldwell, NJ at 973-435-4230. We provide home maintenance tips and tricks so you can complete your fall checklist and be ready for the cold weather to come.