When making your New Year resolutions to exercise more, start a new hobby, or save money for retirement, don't forget to include your home improvement resolutions. Making a plan for home improvements at the beginning of the year can serve as a guide for short-term projects and larger renovations that will make a big difference for years to come.
Plan For A Kitchen Renovation
When it comes to new year home resolutions, a new kitchen ranks as number one according to HomeAdvisor.com. The benefits of a kitchen renovation go beyond the added beauty, dining convenience, and improved kitchen functioning. Expect a substantial payoff from a kitchen renovation, most likely reflected in an increase of your home's value.
A budget-friendly kitchen remodel plan for the new year can simply improve the details – replacing fixtures and lighting, painting walls, and installing new tile backsplash and LVT flooring. But, when you plan for a kitchen renovation, there are ways to get that must-have peninsula, upgraded sink, cabinet refacing, and granite countertop by working with a kitchen and bath remodeling service with an array of design plans to fit your budget.
Homeowners should plan to spend between 5 and 15 percent of their home's total value on a kitchen remodel, as this is the optimal range for homeowners to spend and expect to recoup at resale.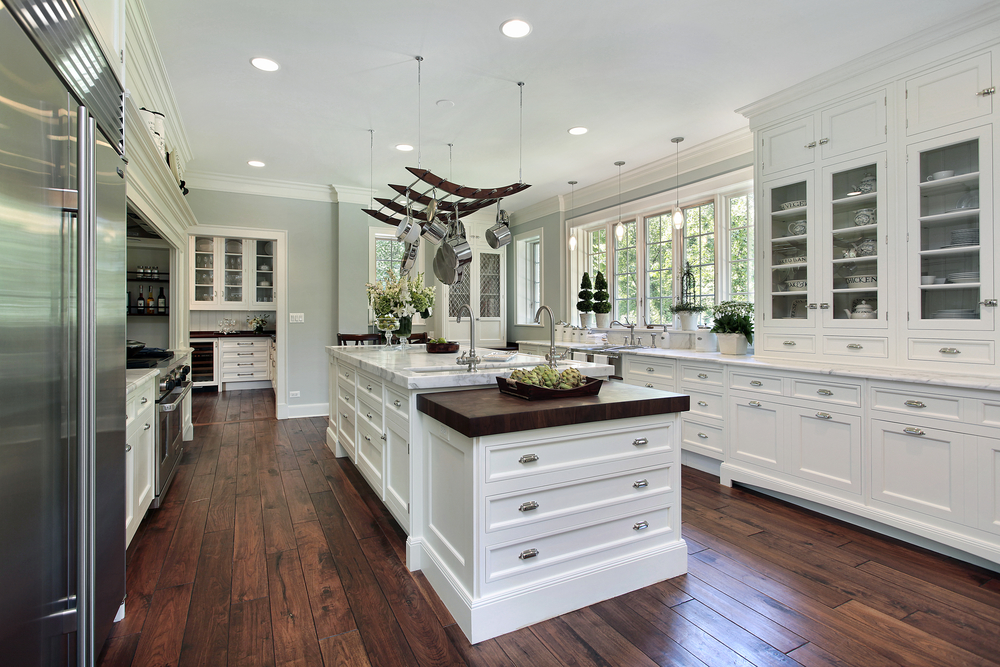 Purge and Declutter
HGTV suggests home improvement resolutions to purge and declutter your home – getting rid of old shoes and too-small clothes, organizing closets and drawers, donating unused toys and electronics, and tossing out old makeup, pantry items, and medications. Find unique ways to stash less used items in woven baskets and decorative bins.
And if you don't already have a system for keeping your house clean, the new year is a good time to create a daily, weekly, and monthly cleaning schedule.
Reduce Your Energy Bills
If you're looking to find ways to save money in the new year, consider home resolutions to reduce utility costs in demanding summer and winter months. You can contain your heat and cool air better when you replace your old windows with energy efficient windows and replace drafty doors along with the addition of storm doors to keep the cold out.
Similar to kitchen and bath renovations, replacing your home's windows and doors will add beauty, value, and increased home performance. You want window styles that allow an abundance of sunlight to filter into the home. This improves the ambiance and natural light, while still maintaining privacy and security. And when it comes to door replacements, consider a double entry door for gaining dramatic curb appeal and allowing for easy wheelchair or motorized scooter access.
Organize Basement and Garage
You can gain useable living or hobby space when you organize the lawn and gardening accessories, sports equipment, and automotive tools using pegged wall hangers and custom storage solutions. Not only will you gain more room for vehicles or fun activities, it will save you time when looking for things.
If you dread going into your basement or garage, and want to eliminate any safety hazards that are lurking midst the clutter, turn what was storage space in living space. Today, homeowners see the value in having an at-home gym in the basement or a climbing wall for the kids in the garage. And for teenagers, a dedicated space for virtual reality games is also trending.
Transform Your Bathroom Into a Spa
Who wouldn't want a spa experience in the convenience of their own home? With a master bathroom remodel, you can turn that dream into a reality. Imagine a free-standing soaking tub, a double walk-in shower with rainfall shower head, and heated floors to vanish cold feet.
Add some dreamy lighting, a digital music system, and natural elements like wood seating, weaved baskets, and cottony window treatments, for a new year's resolution you will not regret.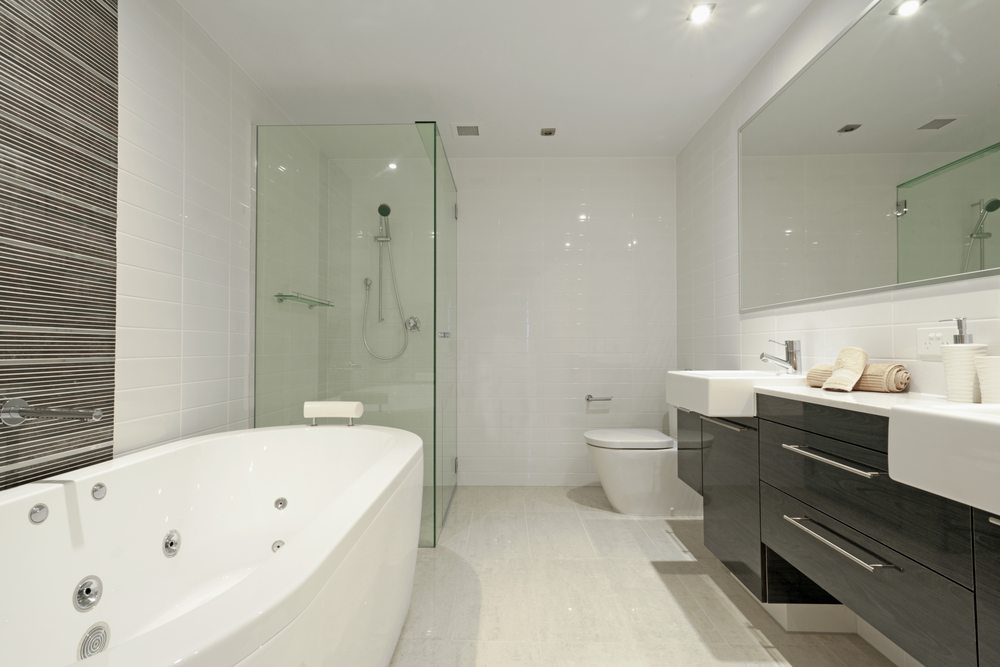 Takeaways
A kitchen renovation is the number one new year home improvement resolution, while a bathroom remodel is number two.

For the greatest energy savings, replace windows, exterior doors, and add storm doors to prevent hot and cold air transfer caused by drafts.

Decluttering your home, purging unused items, and organizing your basement and garage are small home improvement projects that increase safety, add to home functioning, and support occupant comfort.
The New Year is the perfect time to speak with a RWCNJ representative and start planning for both large and small home improvements.