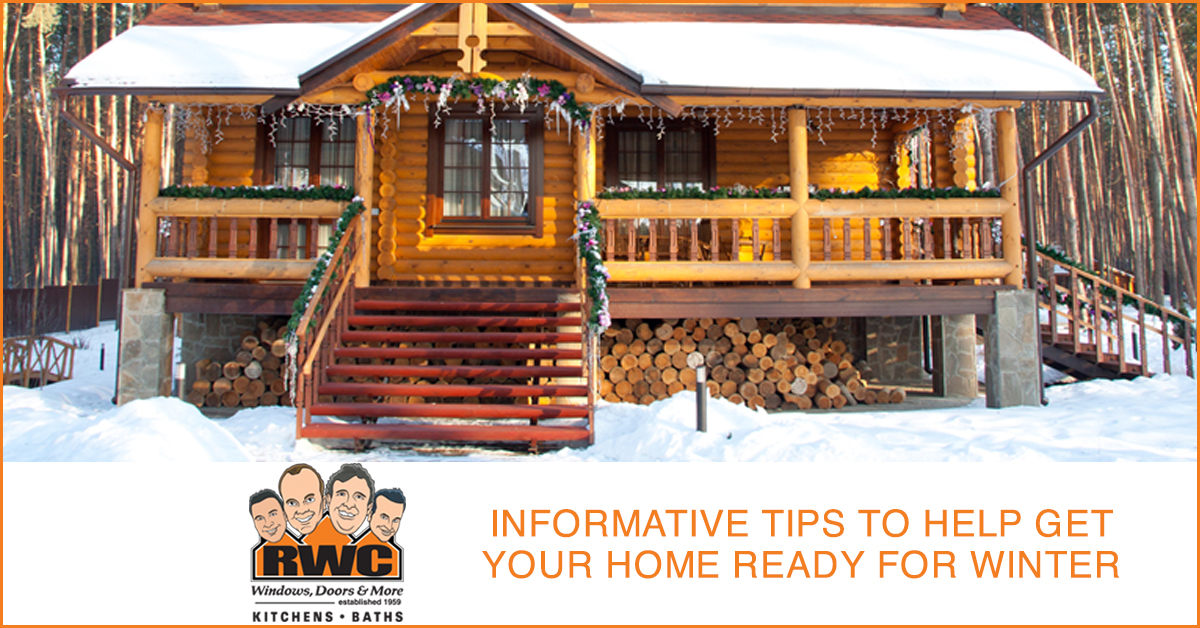 Your home is a warm and inviting place to come in out of the cold this winter. Make certain it's ready to serve as a place of refuge for your family and friends once Old Man Winter's winds start to blow.
Be 
Prepared

 for 

Snow

 

Removal

These past few year's snows and ice packed New Jersey's hospital emergency rooms with throngs of injured people. Don't become a statistic this year. Make certain you're stocked with the appropriate tools and materials to keep your front porch and sidewalks free of ice and snow.

Before the first snowflake falls, purchase deicer, sand and a good snow shovel. You may even want to consider purchasing a snowblower if you can't or don't want to physically shovel the snow from your driveway and walkways. If you drive to work, make certain you have a good quality ice scraper so you can see to drive safely.
Tips for Shoveling 
Snow

 Safely

Removing snow and ice from your walks is important for your and your guests' safety. Shoveling snow can be dangerous as well. If you're not accustomed to exercising, then moving several hundred pounds of snow with a shovel will put a significant strain on your heart. When it's cold outside, your arteries constrict which makes it more difficult for blood to reach your brain and extremities. According to the National Safety Council, people over the age of 40 who are relatively inactive should be particularly aware of the dangers associated with snow shoveling.

To be safe, keep these tips in mind when shoveling snow.
Work slowly and stretch your body before you begin.
Don't shovel after eating or while smoking.
Push the 

snow

 with the shovel instead of lifting it.
Fresh 

snow

 is lighter so try to work right after a snowfall.
Don't work until you feel exhausted.
Take breaks as necessary.
Make Guests Feel Welcome
Once your guests and friends have braved the ice and snow to pay you a visit, make sure they're greeted warmly. And that includes much more than simply clearing the sidewalk and offering them a mug of hot chocolate. Your front door is your visitors' first impression of your home and you. It should be a beautiful space that guests want to enter. You can certainly make the door more inviting with wreaths, decorations and festive flair, but the door itself says a lot about your style and personal tastes. It should be consistent with the rest of your home's decor and feel.
Installing a new door will not only make your home a more pleasant, inviting sanctuary from the cold, but it will also make your home more modern and increase its curb appeal all year long.
Be Sure It's Toasty Warm Inside
When it's frigid outside, you want the inside of your house to be comfortable and warm. But if your is drafty, it certainly won't a place you want to spend much time. What's more, if you keep adjusted your thermostat to account for the drafts, your utility bill could increase substantially. Check the doors and windows for gaps that can allow air to seep into your home. While caulking and weatherstripping might help some, new, custom-built windows and doors are the best way to keep cold air outside and warm air inside where you live.
If your windows and doors need to be replaced, contact RWC in West Caldwell, New Jersey. We'd love to assess your home and make a recommendation about windows and doors that will keep your home warm and inviting all winter long. Request an appointment using our convenient online form or give our friendly staff a call today at 973-435-4230.