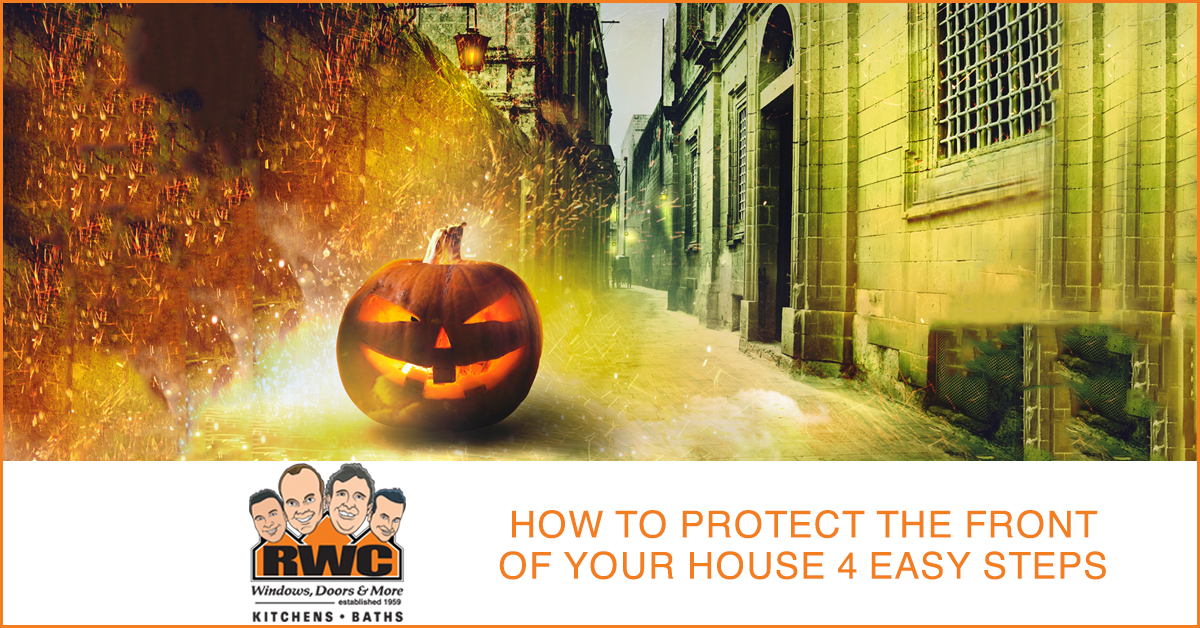 As Halloween approaches, tricks-and-treats, scary pumpkin faces, and all sorts of creepy ghoulies are going to visit your home. Nothing is quite so cute as young children coming to your home to ask for candy, and if you have any decency you'll have some treats available to hand out. Unfortunately, there are also some sinister pranks that are potentially waiting to happen on Halloween.
Fun Pranks and Violent Vandalism
Some pranks are just good fun, others are potentially criminal vandalism, most fall somewhere in between. It might just be that your doorbell rings, but nobody is there when you open the front door with your bowl of candy expecting trick-or-treaters. When instead, there's a gift bag on your porch which with further inspection turns out to be filled with dog poo. Disgusting, yes, but you throw it away and wash your hands, with no harm done.
Toilet paper across your yard? Poor choice, especially if you have guests coming for the holiday season, but you know it was with good intentions by which the local teenagers have declared you to be the "cool" adult in the neighborhood.
Spray paint to the front of your house or physical damage to a car in your driveway are criminal acts of vandalism and are a different story. Unfortunately, these are things you need to be aware of and prepared for.
Maintaining Security for Your Home
There are solutions that allow you to celebrate the fun Halloween celebrations while maintaining safety for your home.
Consider handing out treat or gifts on your driveway instead of at the door. You get to participate in the fun of the evening, and pranksters don't have the tactical advantage or a valid reason to be on your porch. Win-Win!
Make sure you have plenty of lights on. Nothing deters a thief or criminal quite as much as a brightly lit environment. Without fail, criminals will move on and find an "easier" victim than a well-lit home.
This goes without saying on a regular basis, but make sure your doors and windows are locked when you aren't actively using them.
At the end of the evening, put any valuable decorations back inside before going to bed just to be safe.
Safe Windows
Modern windows, although they will lower your power bill with eco-friendly features while maintaining a much nicer look than traditional wood framed, single pane glass, also add security features to your home. An additional locking mechanism makes them impossible to pry open from outside even if you want to have them slightly opened for a fresh breeze of outdoor air. Such features are especially useful during times like Halloween when strangers in costumes are approaching your home. With the windows slightly open, you can hear what's going on outside, yet rest assured nobody can sneak in through them. When you're distracted by kids trick or treating, you can rest assure knowing your home is secure.
Door Security
Doors are often the most overlooked security failure for homes. The layman tends to assume the door is closed and locked, therefore it, must be secure. Unfortunately, the professional thief knows this couldn't be further from the truth. The most secure door ever invented is only as strong as the screws attaching it to your house. Fortunately, modern security features offer longer screws to secure deeply into the wooden framework of the house. If needed for additional security, steel reinforcements can be added to the framework in order to lock the bolts in place and create an essentially impenetrable area with a door that only allows access to the keyholder.
Stay Safe This Halloween
Halloween is a time for great fun as neighbors and friends spend time together dressing up and giving candy out. Unfortunately, some people can and will take advantage of such generosity. Practical safety considerations to protect the front of your home don't have to ruin your enjoyment of the evening. Contact RWC for more information on secure windows and doors.