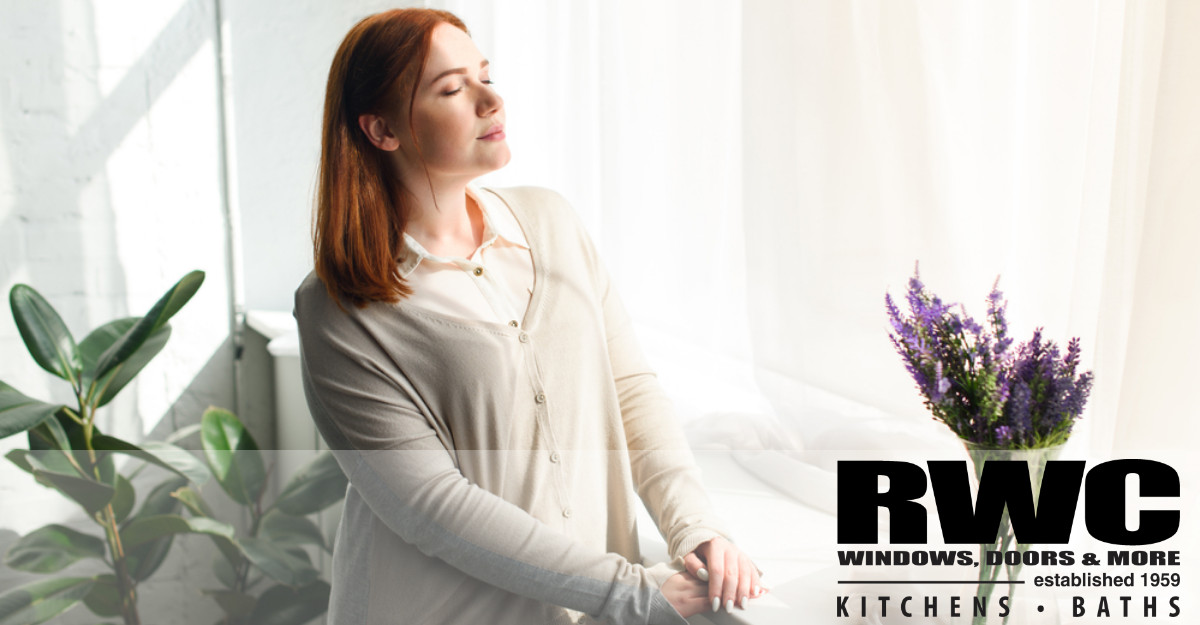 If you've been wondering how to brighten up a room, it's smart to first look at the reason why certain areas in your home seem so dark. The most obvious is that the room is not getting much natural light, which could be due to a lack of windows or the house's orientation to the sun.
Also consider your decorating choices. Darker colored wood flooring, dark upholstery, and dark paint colors can all prevent light entering the room from being reflected. Dark surfaces absorb light and fool the eye, making a room feel smaller and darker than you would like.
Ways to Brighten Up A Room
Add Windows and a Skylight
Your first tactic to a dark room is to let the light in! Install an additional window or two, change to a different window style, or if possible add a skylight that filters in sunlight from dawn to dusk. If it is a dark living room or dining room, consider adding a plate-glass picture window for maximum light infiltration. A dark entryway can be accentuated with an accent window above the door.
Kitchens, bathrooms, and upper level bedrooms that seem dark can be instantly brightened by adding a skylight. Work with a professional contractor that specializes in window replacements when installing a skylight, to prevent poor quality workmanship that could lead to water invading your home.
Redecorate With Light Colors
Dark colors absorb light, while light colors will reflect light and make a room seem brighter. You may love the warmth and charm of natural wood furnishings, but dark woods like cherry and mahogany can make a space seem gloomy and ill-lit. Add light colors with linen tablecloths, sheer window coverings, and well-placed mirrors to effectively reflect the outdoor light.
Consider a colorful rug to liven up a dark space. Even chairs or sofas without arms can fool the eye into thinking the room is brighter. Repainting the ceiling and walls with colors that are bright yet muted is the best way to redecorate with light colors. The 2019 Pantone Color Chart is opening up design ideas with many new and lovely colors to brighten your home, such as Living Coral.
Install Brighter Light Fixtures
Make sure your home incorporates some light fixtures with LED lighting. LED light is brighter and crisper than traditional incandescent bulbs – which should only be used when you desire a softer glow in your living spaces. You will also save a lot of energy, as a 12 watt LED bulb gives off the same brightness as a 60 watt incandescent bulb.
Adding new technology light fixtures will add increased overall light, but it can also improve task and ambient lighting.
Recessed Lighting – general kitchen and dining lighting

Pendants – task lighting for islands or cubby areas

Chandeliers – a touch of elegance to dining areas

Track Lighting – to provide ambient task or accent light

Fluorescent Fixtures – bright whole-room illumination

Under Cabinet Lights – task lighting where you need it
Bring Greenery Inside
There are many ways to add greenery in your home besides potted plants near a window. You can add a mantle dressed with greenery, hang low-maintenance succulents, or add floating greenery in a beautiful bowl of water placed on a table. Take the time to grab a bunch of fresh flowers from the grocery store each week to brighten a darker entryway or dining room.
If you don't have house plants, certainly adding a few large plants in sunny locations will balance a room with fullness and light. An empty corner makes the perfect home for a fig tree or palm.
Add Glass Exterior Doors
Solid glass doors are the newest trend to opening the home. You will find many sleek options; some even use tempered glass for increased safety, with polished edges milled flat to prevent accidental snags. An etched glass design can add a dramatic style statement to any home.
Also consider adding sliding glass doors to the back of the home, and replace some interior doors with French doors to allow uninterrupted light infiltration throughout the entire house.
Takeaways
Replace dark colored paints and furnishing with lighter choices.

Add accent windows above doors or a skylight for more natural lighting.

A picture window is an exceptional way to flood a room with light.
RWC Windows, Doors & More provides bathroom and kitchen remodeling, including design, along with door installation and window replacement to homeowners in northern New Jersey.