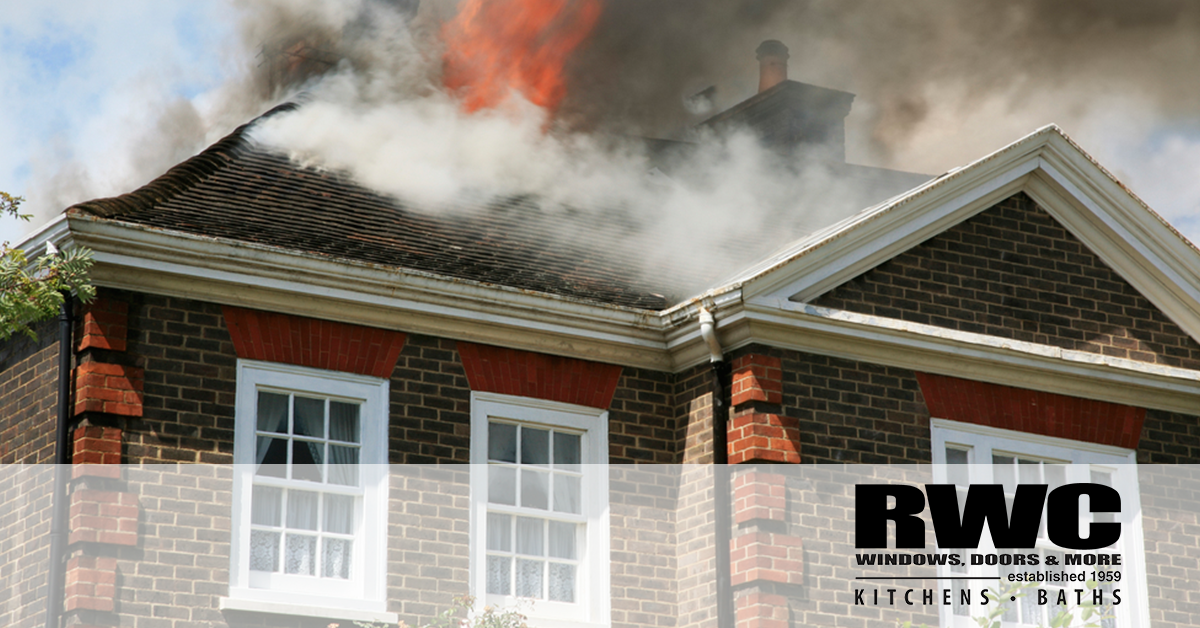 There are a number of heat-resistant materials used in home construction, including concrete, fire-rated drywall, treated lumber, fire-rated doors, and fire resistant glass windows. Of course, no structure is entirely fireproof, but new and improved fire resistant fabrics and building materials are constantly being developed.
Home Renovation Ideas Using Fire Retardant Building Materials
Fire retardant building products can slow the spread of flames and reduce the amount of smoke produced. These fire-resistant materials will give you and your family more time to safely leave the home if a fire does occur.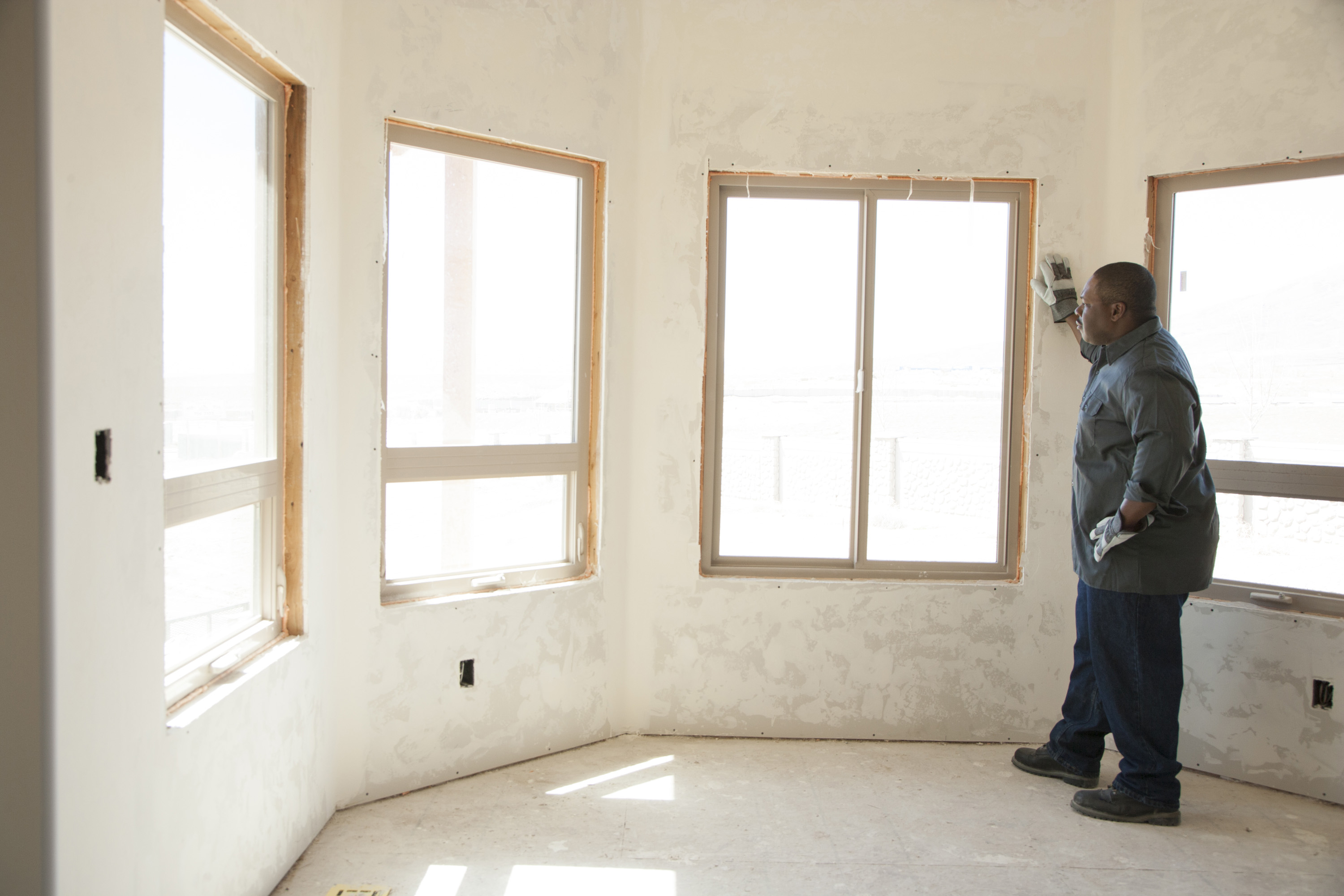 Learn more about the NFPAs Life Safety Code, which focuses on protecting people by establishing recommendations for heat resistant materials for walls during a building's construction or renovation. It also suggests other features that can help reduce fire's harmful effects.
Here is an extended list of fire retardant materials:
Gypsum board

Intumescent paint

Glass

Perlite boards

Proplex Sheets

Calcium or Sodium Silicates

Treated lumber plywood

Treated Fibers – cotton, jute, hemp, flax

Fire-retardant treated wood

Brick

Concrete

Cement render
Consider Installing a
Fireproof Wall
When homeowners want to increase the fire safety of a certain room or area, they often construct a fireproof wall to protect valuables or family. Consider installing fireproof walls around a designated safe room, a nursery, the kitchen, egress paths, or where you keep valuable jewelry, collectibles, or financial instruments.
You can also reduce the spread of smoke, heat, and fire by using firestopping materials within walls and sealants at wall joints and penetrations where gaps provide an opening for smoke and flames to enter.
Use NFPA No. 101, Class A building materials that have the highest ability to resist the spread of flame. Various treatments can bring lumber into the Class A category. Consider using composite lumber, pressure-treated lumber and fire-retardant wood which has earned a Class A rating for fire safety.

Intumescent seals or strips can be used to stop the passage of smoke and fire under doors and through other openings that can block escape routes. The heat-activated material expands to fill gaps around pipe openings and under and around doors

Firestop Pillows can be added to larger openings within walls where pipes, HVAV ducts and cables pass through or anywhere holes in the wall can permit fire to spread more easily.

Fire-rated wall assemblies are pre-manufactured and have already matched the proper wood studs and drywall into one convenient wall product ready for installation. Consider a one- or two-hour rating which allows your family time to exit, as these walls will resist fire for up to two hours.
Use
Fire Resistant Fabrics
Whenever Possible
Some fabrics are better at resisting ignition when temporarily in contact with a flame. While untreated natural fibers like linen and cotton generally don't melt, they do ignite and burn more quickly – while others like silk and wool will burn more slowly.
When selecting fabrics for your home decor, think about avoiding lightweight fabrics with a loose weave because they tend to burn quicker than tightly woven, heavy fabrics. When choosing a fabric for your home's area rugs, consider wool — the most fire resistant natural material. Other fire resistant fabric rugs include jute, seagrass, and treated cotton.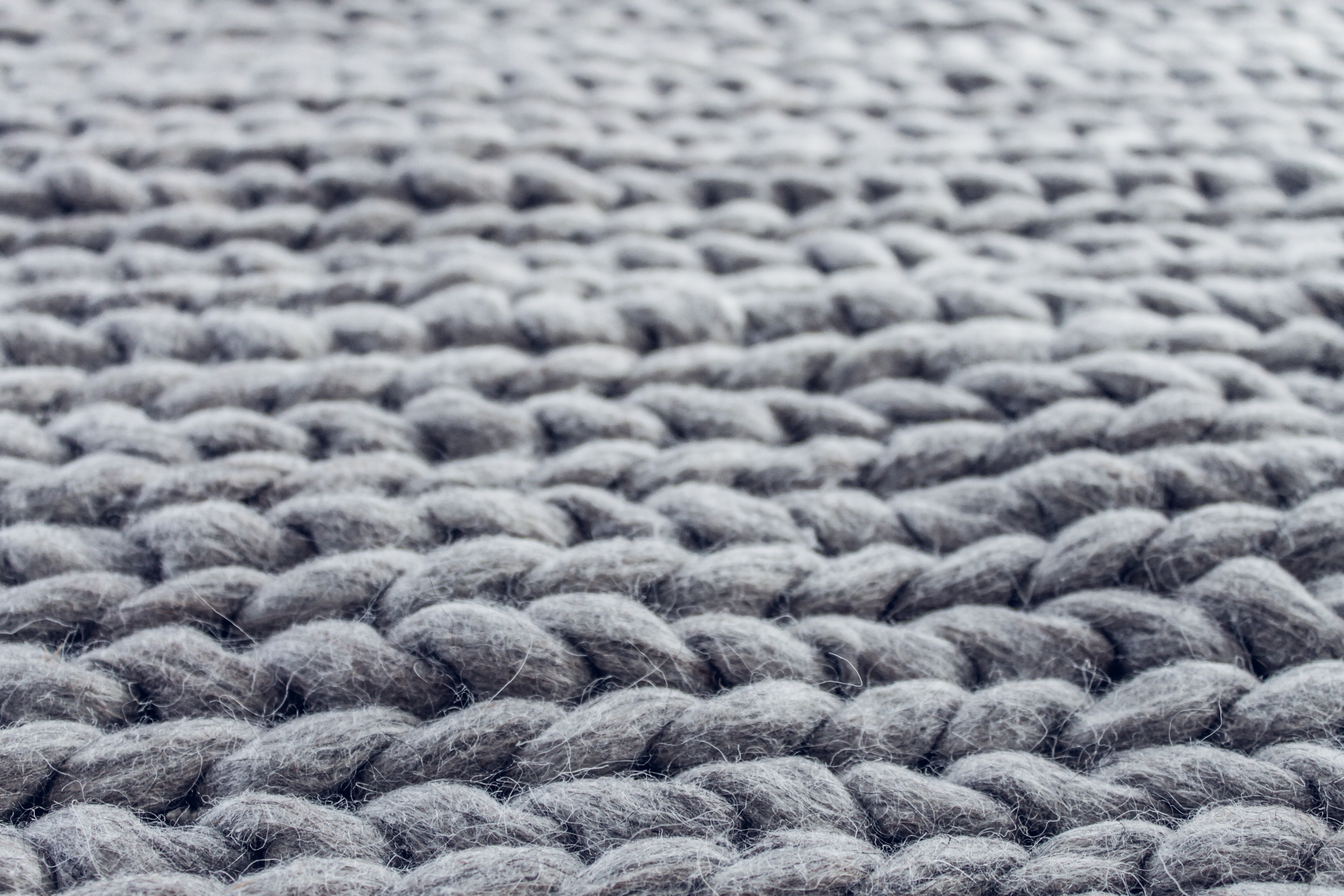 Incorporate as many fire retardant fabrics as possible throughout your home, from draperies and bedspreads to upholstery and rugs. Today's fire resistant polyester fibers offer homeowners an economical solution to previous manmade fibers that burned quickly and emitted noxious odors into the air.
Take-Aways
When remodeling, choose treated lumber that can bring the wood studs and drywall into the Class A fire-rating category

Choose to fireproof an exit route from bedrooms using various fireproofing seals and materials.

Learn about Life Safety Codes that address fire preventing building codes for residential and commercial structures.
RWC provides home remodeling solutions including bathroom and kitchen remodeling, along with design consultations, door installation and window replacement to homeowners in northern New Jersey.
*Note: this is an updated post from our previous blog post published Oct 13, 2017. Read the original post below!*
Recent history is a heartbreaking reminder of the importance of using fire retardant building materials for homes and multi-dwelling units. The 24 story Grenfell Tower in London, England brought tragedy and mourning to many families. The suspected cause – a faulty appliance. Yet, a full inspection of materials points to an inferior cladding. This building material had been proven to be combustible in government tests. Consider these 5 fire retardant materials for home construction:
Concrete
Concrete makes poor fuel for a fire and as it is considered non-combustible.  As a result, concrete is enjoying a resurgence in the residential construction as one of most fire retardant building materials. Additionally, concrete stands out as being extremely resilient to high winds, hurricanes, and tornadoes. Concrete's one-hundred-year service life and has good thermal properties – as the thermal mass of a concrete structure can reduce heating and cooling energy requirements by 29% and more.
Fire-resistant Glass Windows
The intense heat of flames shatter normal glass windows, but fire resistant windows such as dual-paned glass windows will double the time it takes for a fire to enter. Tempered glass is heat treated making it up to four times stronger than regular glass against breakage.  Steel framed window construction add an extra layer of protection for windows versus wood framing.
Fire Rated Doors
Fire rated doors reduce the transfer of smoke and the spread of fire between rooms. The actual performance of the door is to limit the heat transfer and slow down the fire propagation into the protected area. Fire rated doors are available in wood, steel, and fiberglass, with ratings to withstand a fire from 20 minutes to 90 minutes. In lieu of a fire door, homeowners may consider a 1-3/8″ thick solid wood or steel honeycomb core door.
Treated Lumber – Plywood
According to NFPA, residential structure fires caused $7.2 billion dollars in 2015. Fire retardant wood is pressure treated with a chemical that remains stable under high temperatures. The result is a fire resistant barrier that effectively distributes the heat uniformly over the wood surface, slowing combustion. FRT wood is classified by its flame spread rating – or how far and how fast flames spread across the surface of the test sample. Consider brick is a Class A material, and so is fire retardant treated lumber.
Fire-Rated Drywall
According to 'This Old House', for about 5% more per sheet, "5/8-inch, fire-code drywall Type X increases a wall's fire rating to a minimum of 1 hour, from the 30-minute rating for standard ½-inch drywall." Type X drywall is not 100% fireproof, but it contains glass fibers in addition to gypsum, and it is denser, making it harder for a fire to degrade the wall. Fire-rated drywall has increased sound insulation and resistance to impact. With this in mind, building codes in some states require Type X drywall near furnaces, utility rooms, and on the common wall and ceilings of attached garages.
Save your Life and Home
When renovating your home, consider all fire retardant and fire resistant materials that help reduce the spread of fire – allowing time to exit the home. When you replace the entrance to your home, consider the thicker wood or steel core models. If you're updating your kitchen, install Type X drywall – and always choose quality window replacements. While there are no 100% fireproof materials, using materials like these slow the spread of fire in your home. Another small a preventive measure is to regularly check your smoke detectors; they can save your life and home. Finally, discuss your family escape plan before disaster strikes. 
RWC stands out as one of the largest home remodeling contractors in New Jersey.  Our professional and courteous staff is committed to working with your family to use the highest quality materials and to make your home safer. If you're still wondering how to fireproof your house, contact us today to learn more.