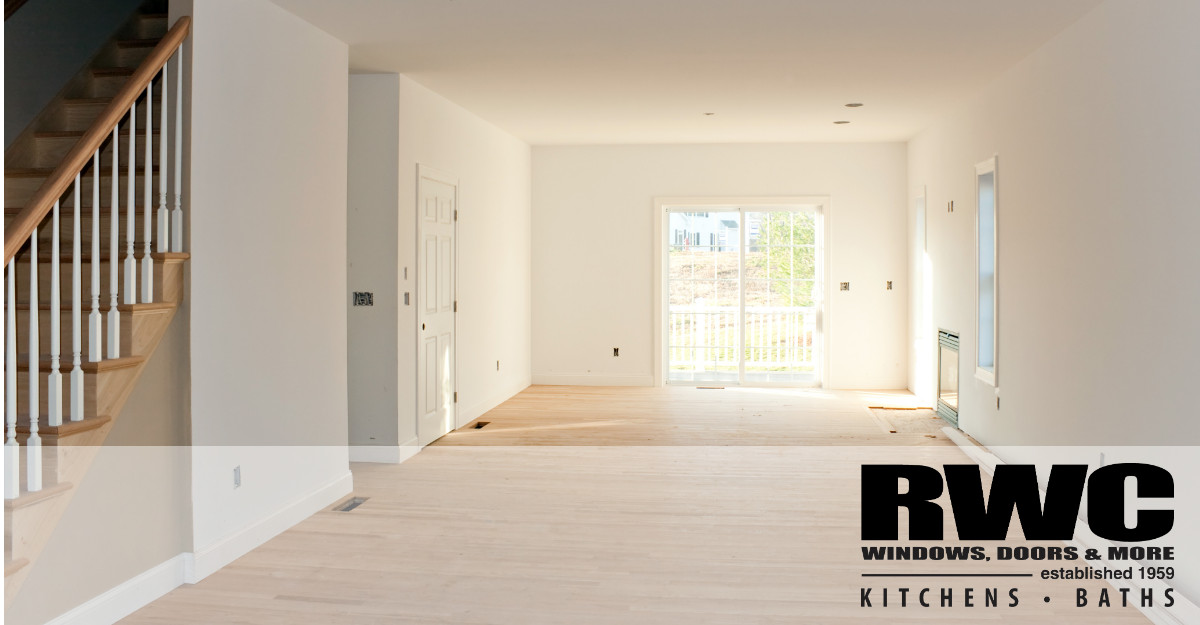 When a realtor or prospective home buyers start to view homes that are listed for sale, the first items they will inspect are the major home systems. These include the HVAC system, electrical, roofing, and foundation of the home. Any major issues with these systems will trigger a drop in the home's price or a complete rejection for consideration.
Given that these systems are operational and healthy, there are a number of other important repairs to make before selling a house. These are the visual attractions that can sway a potential buyer and make your home stand out from the crowd. If you're thinking about selling a house that needs repairs, consider these 5 things you should fix before you list your home for sale.
5 Cheap Fixes to Sell a House
1. Paint with Neutral or Light Colors
The cheapest thing you can do to help sell your home is to repaint any rooms that have peeling paint, dark colors, or unique colors such as red. Also, if you have wallpapered some rooms, it may be a good idea to remove the wallpaper and paint these rooms a neutral shade. Wallpaper can make a home seem dated, and often one person's choice of wallpaper pattern doesn't fit the next homeowner's tastes.
Don't assume a buyer will look past old paint, busy wallpaper, or vivid colors. When a buyer sees neutral or light tone walls, they can create a vision for colors they may choose to decorate with.
2. Renovate the Kitchen
If the kitchen is outdated, home buyers will immediately view this as an update they will have to complete. Older appliances are not a problem, as long as they are in good working order. But, one of the best renovations to do before selling a home, is to renovate the kitchen. You can recoup the costs by increasing the sale price of the home. Make sure you focus on these kitchen renovations that are most attractive to new buyers.
Kitchen cabinets

Sinks and faucets

Flooring and lighting

Kitchen Counters and island
You don't have to do a significant kitchen upgrade when you update these 4 key kitchen features if needed.  A budget-friendly kitchen update may simply include new lighting fixtures, backsplash, and modern faucets, but they can completely change the ambiance in a kitchen.
3. Remodel the Bathroom
If you're wondering is it worth renovating a house before selling, according to USA Today,
"a minor bathroom remodel can provide a 102% return on investment… Consider re-grouting tile; remove and replace caulk around the shower, tub, and toilet areas; and maybe it is time to replace the toilet for a more efficient and modern look".
When your home is listed with attractive bathrooms, homeowners view this as a renovation they will not have to complete. At a minimum, the bathroom should have no slow or clogged drains and no signs of water-damaged flooring or wall tiles.
4. Don't Neglect Walls and Ceilings 
New buyers will be taking a close look at walls and ceilings for signs of leaking, termite damage, discoloration, or windows that stick when opened. The condition of the walls and ceilings in a home can determine if the property has problems with the foundation, drainage system, roof, or siding. Consider not only the appearance of your home's walls and ceilings before listing the home for sale, but also consider repairing any drywall dents or ceiling imperfections.
If the home has old wall paneling, wallpaper, or other decorations that are have been added, it is best to remove wall and ceiling decor and opt for freshly painted surfaces that are of a neutral color.
5. Install New Flooring
Today, there are many attractive flooring options that can take the place of outdated materials such as linoleum or carpet. New homeowners will want flooring materials that are clean and undamaged. Along with painted walls, new flooring is the best option for improving living rooms, dining areas, and bedrooms. If any floor tiles are chipped or cracked, they should be replaced. 
If the home has hardwood floors, any dents or scratches should be repaired – and if the carpeting in the home is in great condition, simply have it steam cleaned before your open house.
Other home repairs that many homeowners overlook when selling include damaged or non-working fireplaces, mystery switches that don't operate anything, musty basements, and doorknobs or cabinet handles that shake or wiggle.
Take-Aways
Fix walls and ceilings that show signs of leaking

Best ROI – kitchen renovation and bathroom remodel

Old or dirty flooring materials should be replaced

Don't neglect the condition of windows and entry doors
Visit RWC Windows, Doors, and More online to consult with a home remodeling expert that can guide you in making the home repairs that really matter to home buyers.