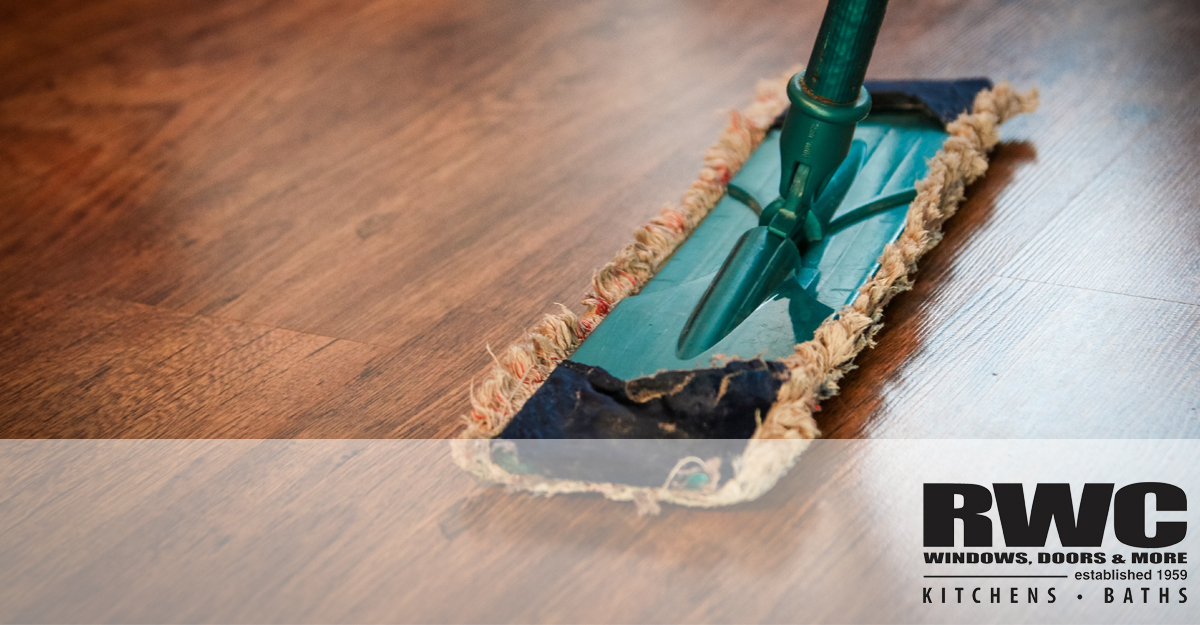 Yes, it's that time of year once again, spring is finally here. As much relief as it brings for winter-weary homeowners, the arrival of the season also means it's time to get started on some serious spring cleaning. It's a dreaded chore for most, but when you learn how to spring clean your house the easy way, using time-tested spring cleaning hacks, it can almost be a pleasant task, one that once accomplished will leave you with a well-earned sense of accomplishment. The hardest part is getting started but once you've decided when to start spring cleaning, this list of spring cleaning tips 2020 will help you get the job done in record time.
Create A
Spring Cleaning Checklist
Every big project should start with the creation of a checklist to keep your efforts organized and thorough. Organize it by rooms listing the things to be done in each. Consider what things need to be done the worst, and which areas are usually neglected during routine cleaning. Work from room to room and check off each task before moving on to the next room. It's also a good idea to work from the top to the bottom of a room.
Organize And Declutter
An essential part of spring cleaning is getting rid of all the junk that you don't need anymore and organizing the things you want to keep. Take some inspiration from minimalist guru Marie Kondo. Sort things into three categories, things to go in the trash, things to give away to friends or a thrift store, and things to be stored. This not only makes things look much neater, but it also makes it easier to clean closets and shelves. Since it's spring, it's a good time to make some extra cash with a yard sale.
Don't Neglect Walls, Windows, And Doors
These are places with hidden spots that many people forget to clean. Most will remember to clean the window glass, but forget to clean on top of the window frames or in the window slides. Same with the tops and faces of doors and walls. Out of sight shouldn't be out of mind.
Use A Minimum Of Cleaning Products
There are tons of cleaning products on the market, but most aren't really necessary, and they'll just add more clutter to your broom closet. Stick to the basics, and consider using the old natural house cleaning standbys like vinegar, baking soda, lemon juice, and plain old water. They're one of the best spring cleaning hacks. They're cheap, effective, environmentally-friendly, and they won't be obnoxious to your nose, eyes, and lungs
Replace Your Furnace Filters
The filters in your HVAC system build up dust particles and pathogens with use and should be replaced at least once a year, maybe more often depending on your situation. This helps to keep particulate matter out of the air you breathe and off of your furniture and carpets. This is especially important for people with allergies.
Make A List Of Home Improvements
Now is the time, when you're so closely inspecting your whole house, to make a note of any maintenance or improvements you might want to make. Inspect your windows and doors for any wear and damage indicating they might need repair or replacement, and think about any remodeling projects you might want to take on in the coming year.
To recap your
spring cleaning tips 2020
:
Make a

spring cleaning checklist

Organize and declutter your closets, cupboards, and storage areas

Make sure to clean those hidden areas

Use a minimum of cleaning products

Replace your HVAC filters

Make a note of maintenance needs and home improvements
When you're in need of window and door maintenance or replacement or home renovations, call us at RWC Windows, Doors, and More for a free consultation and estimate.