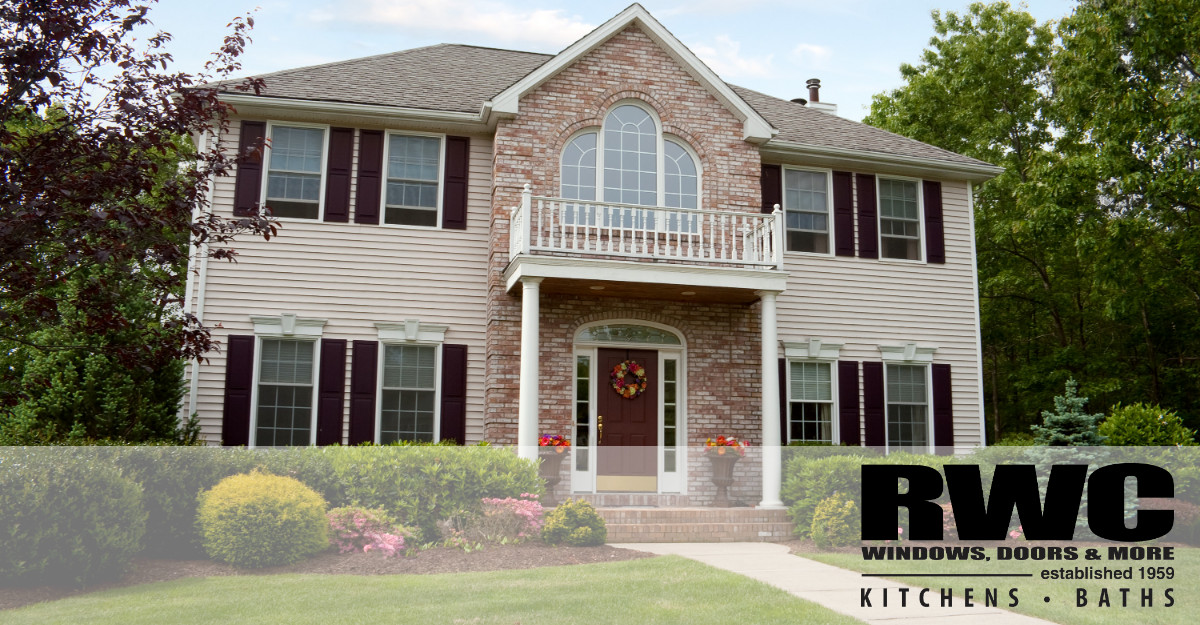 When it comes to making your place look spectacular, what you do on the outside is just as important as what you do on the inside. Introducing: curb appeal ideas 2020. This is your guide to curb appeal with landscaping, front entry beautification, and more.
What is curb appeal exactly? In short, curb appeal makes your property attractive from the outside of your home—from the curb, if you will. This includes landscaping, painting, and little touches like unique front doors or accents around your windows. Let's explore how you can enhance your curb appeal on a budget.
1. Elevate Your Front Entry
Hook up a hanging pot that boasts of beautiful flowers

Hang a season-specific wreath on the door

Add a seating area where you can watch cars and people pass by
2. Update Your Front Door
Forego boring neutral colors in favor of something bold like red or dark blue

Incorporate stained glass into the setting

Swap out traditional door knobs for more exotic and interesting options

If your door is out of date, opt to replace it. Not only are new doors more energy efficient and aesthetically pleasing but this upgrade can bring value to your home
3. Upgrade Your House Number and Mailbox
Make it easy for guests to find your place by adding easy-to-see house numbers to your home and mailbox

Add numbers to interesting places like flower boxes to grab attention

Consider creating a

mosaic display

that'll serve double duty as art and an identification piece
4. Clean Your Gutters
Regularly cleaned gutters won't sag or pull away from the home. If you don't clean your gutters regularly, it will be very apparent from the curb

Hire a professional service at least once a year (ideally twice) to remove the dirt and debris that can get stuck in gutters

Paying attention to your gutters shows guests and potential buyers (if you're selling your place) that you pay attention to detail and care about your home 
5. Power Wash Your Siding
Some stains need more than just Mother Nature's rain to make them go away

If you're power washing your home by yourself,

avoid cleaners that contain undiluted bleach

, liquid grease remover, nail polish remover, or furniture polish, as they'll likely cause damage to your home's surface, particularly if you have vinyl siding
6. Add Some Fresh Plants
Gerber daisies are colorful, bright, and cheery. They'll bloom in all types of weather, too

Hostas are super hardy and make for beautiful additions to any landscaping initiative. They come in multiple colors, including blue, chartreuse, and green
7. Make Sure Window Treatments Make Sense from the Outside
If your home is on the market, it's important for the outside of your home to make as much sense as the inside. Swap out super-specific window treatments in favor of something more neutral. Remember, people can see your curtains and blinds from the outside. You don't want them to walk away before they even come inside.

Note – if your windows are old and worn, you'll want to make sure you replace them. Having updated treatments with worn-out windows won't have much of an effect on future buyers
8. Fix Up Window Screens
Torn window screens look like horror-movie scenes and are definitely not welcoming to potential buyers. You'll want to replace torn or broken screens immediately
9. Enhance Your Space with Outdoor Lighting
Illuminate your front entrance with a soft-but-available light

Use something that's fun, fresh, and aesthetically pleasing

Knock the cobwebs off of any sconces or lanterns that might already exist

Ask your friends and neighbors for feedback so you don't incorporate lighting that freaks anyone out
10. Take Great Photos
If your house is on the market, photos make all the difference. Pay a professional photographer to capture the essence of your home at all hours of the day and night.
At RWC Windows, Doors & More, we specialize in helping homes look their best from the inside and out. If you're ready to experience the beauty of a curb appeal before and after conversion that'll knock your neighbors' socks off, reach out to our team and let us help you lead the way!