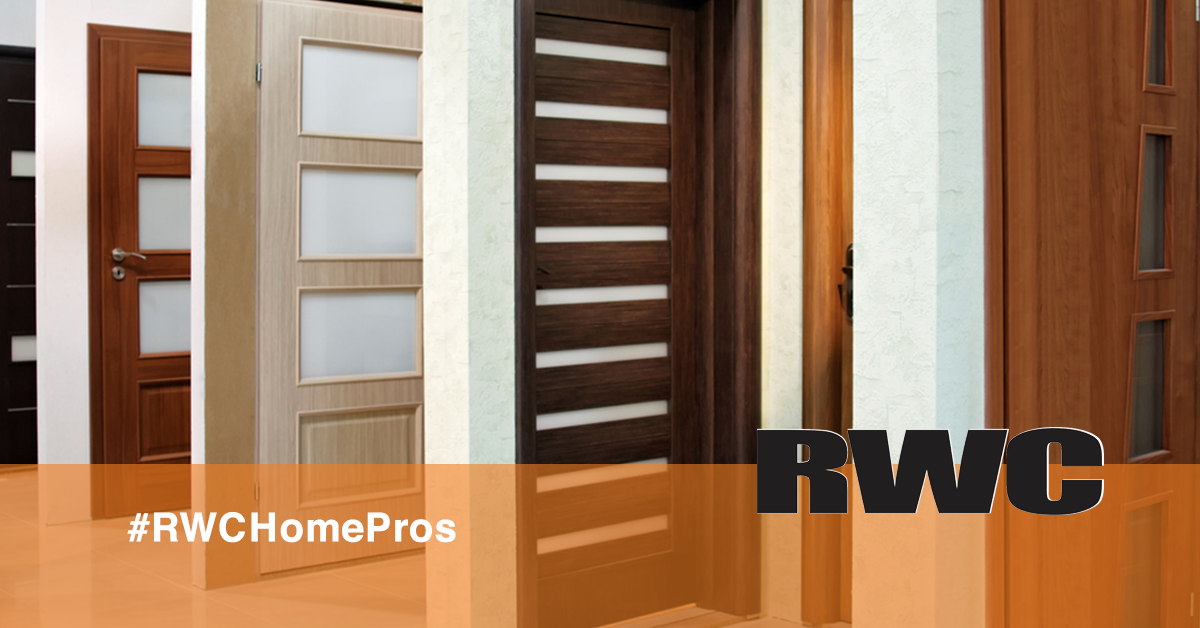 Choosing The Right Interior Doors & Exterior Doors:
When you think of curb appeal, are you immediately envisioning lush landscaping, white picket fences, and perfect accent colors? If so, you're overlooking one of your home's most notable statement pieces: your front door. Functional and fashionable, your door has a lot of responsibilities. It welcomes visitors in, keeps strangers out, and carries an incredible amount of weight when it comes to the overall aesthetic of your home.
You didn't realize how important your door was before, did you?
Now that you know what a great door can do for you, allow us to unlock the mysteries behind choosing the right one.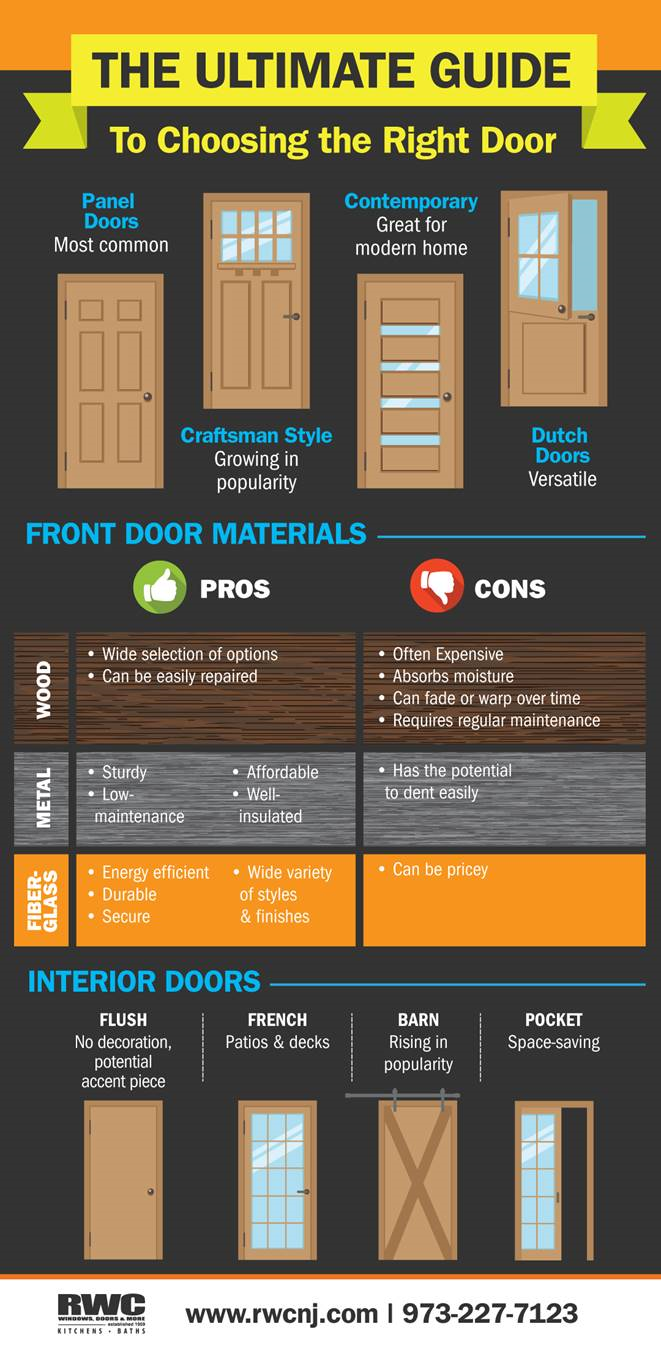 Typical Types of Front Doors
Panel Doors. Probably the most popular doors on today's homes. They feature smooth, framed sections, surrounding deeply embossed panels. They may feature a window insert (lite.) May be used as interior doors or exterior doors.

Craftsman Style. Popular in New Jersey because they offer a combination of simple design with complex style. Older, more traditional-style doors are accented by intricate glass work on the sides and at the top, bringing and old-meets-new mentality.

Contemporary. Modern doors designed with artistic output in mind. Contemporary doors are great for modern homes, and work particularly well with brick houses. They're usually inlaid with elaborate glass.

Dutch. Designed with a horizontal divide, allowing you to open the top half and let fresh air into your home without opening the entire door
Different Designs for Your Home's Other Doors
Flush. Solid doors with no decoration, usually used for the interior of homes. Can be painted, stained, or wallpapered.

Design Tip: If you're not comfortable painting an entire wall with an accent color, start with your door.

French. Often used for patios and decks or to introduce formal interior spaces, but can also be elaborate front door options. Come in pairs, meeting in the middle and swinging away from each other to open. Usually elaborate, featuring a frame that encases window panels.

Design Tip: Don't skimp on the details. French doors go great with elaborate hardware that wouldn't work well for some other types of doors. These doors let you step out of your box and get a little exquisite when you're shopping for accessories!

Barn. Quickly increasing in popularity, these doors are hung from a rod that allows them to slide from side to side. Often used for closets and bathrooms.

Design Tip: Use reclaimed wood for a home that has a rustic feel and country appeal. This style can also be modern and chic with metal doors and wrought iron rods.

Pocket. Great space-saving options for New Jersey's older homes that have unique challenges when it comes to style and design. These doors disappear into the wall, maximizing space in even the smallest of places.

Design Tip: Figure out where you're most frustrated with space, then look online for homes with similar setups so you can see their pocket door solutions.
Main Door Materials
Wood. Offers a seemingly endless supply of wood species, stains, colors, and finishes.

Pros:

Incredibly wide selection of customizable aesthetic options

Dents, dings, and scratches can be easily repaired

Cons:

Often Expensive

Absorbs moisture — something to keep in mind in New Jersey

Can fade or warp over time

Requires regular upkeep and maintenance
Metal

Pros:

Sturdy

Low-maintenance

Affordable

Well-insulated

Cons:

Can be susceptible to rush

Has the potential to dent easily

Fiberglass

Pros:

Energy efficient

Durable

Super secure

Wide variety of styles and finishes (Can even emulate the appearance of wood)

Cons:
At RWC Windows, Doors & More, we know doors. After all, they're in our name! We've been helping New Jersey homeowners choose the right doors since 1959, and we love what we do. From shopping assistance to full-service installation, our team does it all. Take a look at our full line of front entry door replacement services today!