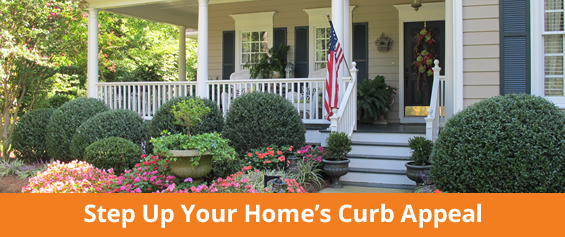 Curb appeal is an important aspect of any house. Whether you are looking to sell your home or just want to have the best-looking house on the block, it is important to do whatever you can to increase its aesthetic appeal. One way to do so is by replacing your doors and windows. These features of the home can easily be overlooked, but in reality add so much to the charm and character of the house. Following are some ways adding new doors and windows can add to the curb appeal of your home.
Saving money
For many people, there is nothing more appealing than saving money. Adding new doors and windows to your home not only makes it more aesthetically appealing,  but it also helps you save money as well. Updating old and drafty doors and windows results in more comfortable indoor temperatures since cold air is not seeping in throughout the winter (and the same goes for warm air in the summer). Further,  new doors and windows are more energy efficient than their older counterparts. New windows have the added benefit of keeping sunlight out, which protects furniture from becoming faded from constant exposure to the sun. The money you save from lower utility bills and not replacing expensive furniture can be spent adding additional aesthetic appeal to your home by expanding your garden, updating the garage door, or upgrading the siding on the house, all which will enhance the overall curb appeal of the home.
Installing a new door and windows can immediately give your house a facelift. Over time, exposure to the elements of weather can cause doors and windows to become run down and tired-looking. Since the damage happens slowly, it is easy to miss it even though you look at your house on a daily basis. But, all of a sudden it will hit you that the exterior of the house does not look as good as it used to. At that point, it is time to start thinking about replacing the doors and windows.  Once the new and improved features are in, you will be able to see the immediate difference and the positive impact these few changes make to the entire appearance of your home. Try to choose a door that reflects your true personality or the character of your home. Don't forget, your front door is the entryway to your home, and you want it to make a statement to everyone who enters it.
Added security
The curb appeal of a home goes beyond its aesthetic appeal and spills out into the security of it as well. Despite how beautiful a home's exterior is, if its security can be infiltrated, and its inhabitants are put in danger, any assumed curb appeal goes down the drain. Adding new doors and windows to your home can increase your security level and allow the beauty of the home to shine through.  Both doors and windows are made better and stronger than they were years ago, so they are harder to penetrate. New doors and windows also come with stronger locks and other security features that make them difficult to break into, even by the most experienced intruders, thus giving a homeowner an added sense of safety and security. That sense of relief makes everything look better.
When doors and windows start to age, they become less reliable. Exposure to rain and snow can make them warp and buckle, which can cause them to lose effectiveness and functionality. Windows and doors that do not work properly make for a weak selling point for folks who wish to sell their homes. It also reduces the resale value of the home, which affects not only the homeowner but also everyone in the neighborhood. New windows and doors are made with updated materials that are weather resistant so there is no need to worry that they will be adversely affected by the weather. They also have much longer anticipated lifespans so you can rest assured that the doors and windows you buy today will last you for decades.
Older windows and doors are great for letting in extraneous noise.  Over time, the seals on the doors and windows loosen and let the noise in, reducing the homeowner's comfort and privacy. New doors and windows reduce the likelihood of the people inside the house being disturbed by bothersome noise coming from outside. This feature is especially beneficial for those who live in town homes, row homes, or otherwise live in close proximity to their neighbors. A quite domicile has great amounts of curb appeal after a long, hard day.
If it is time for you to replace your doors and windows, RWC is the place to go. Contact us today for a quote and you'll soon be on your way to stress-free curb appeal.