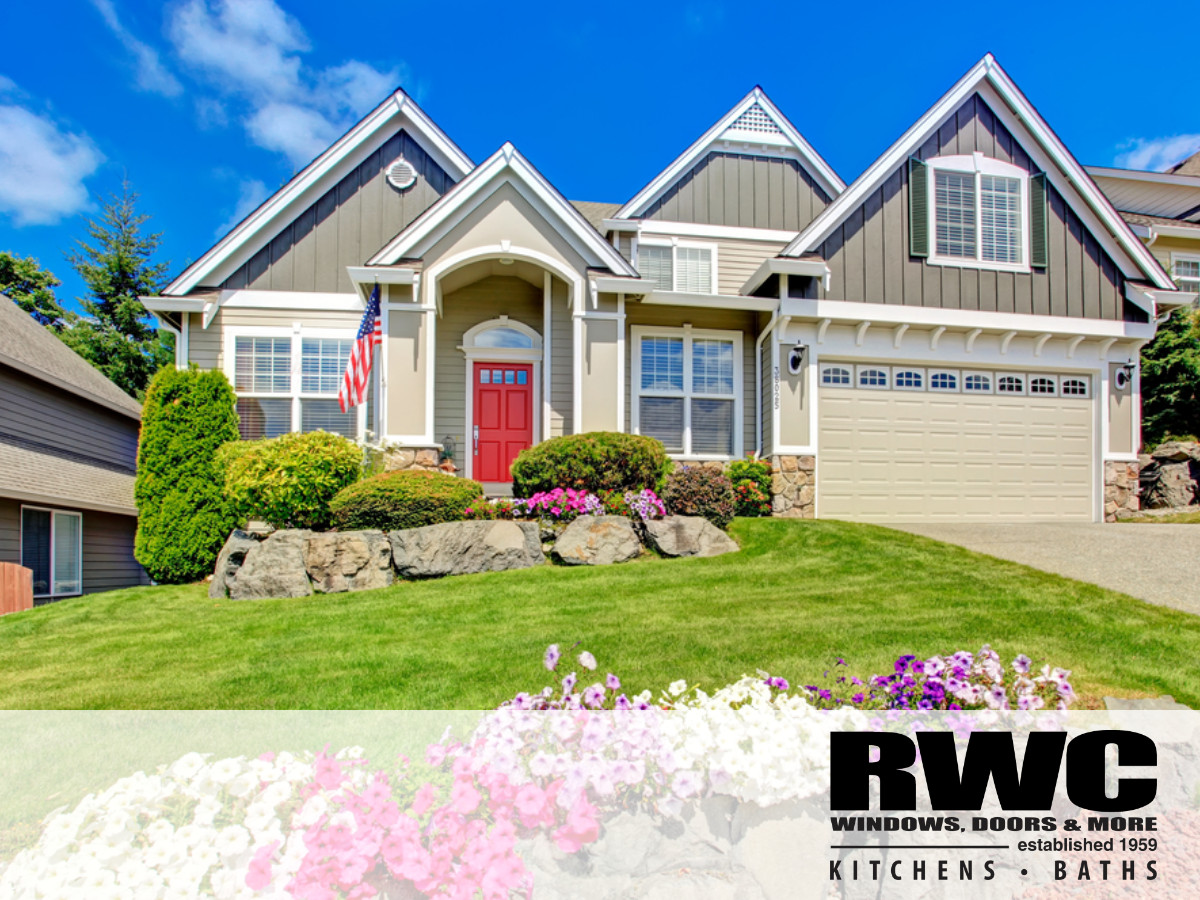 Contrary to popular belief, traditional American homes dating back to Colonial Times were not primitive log cabins without any basic comforts or personalized design styles. The people who settled America came from Europe, and built homes according to the styles they were familiar with. Such designs included painting with vibrant colors. Because paint was more scarce, they found a great means to add personal style to front door for beige houses, was to paint the doors and shutters different colors as a way to easily identify one home from the next. Such style choices still apply in today's world, as a specialty entrance door provides a warm welcome for your guests and determines the mood you want them to experience upon entering.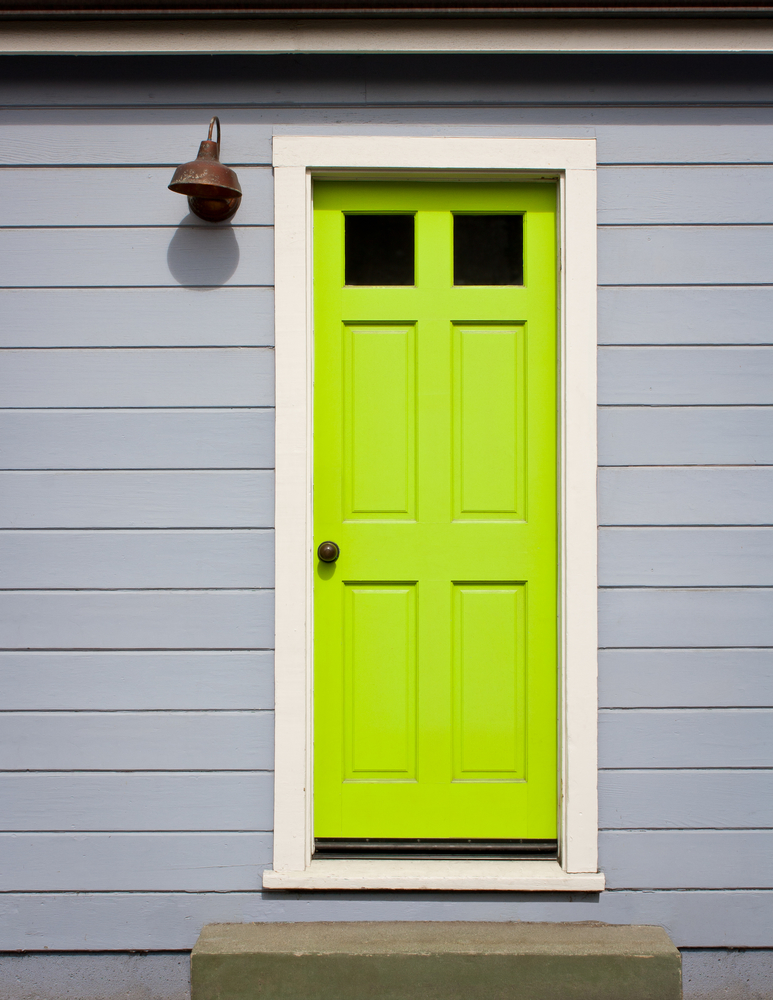 Traditional Door Colors
Traditionally, Americans have painted their front doors with a variety of vibrant hues. Various shades of blue, green, and red have all been used according to the homeowner's favorite color. Coral or cantaloupe, for example, may not come to mind as a first choice for a front door color.  However, these colors have been used with great success in conjunction with an overall color scheme of the walls, roof, and shrubbery. On the other end of the spectrum, black, neutral gray, or stained and varnished wood tones always provide a classic appeal which go well with any other colors your house may incorporate.
The Meanings of Front Door Colors
Your front door is more than just an entrance; consider  front door color meanings and how color is more than just a cosmetic aspect of your home. In fact, the color of your front door says a lot about you as a person and the personalities of the friends you invite to your home as guests. Pink or yellow, on the other hand, shows an appreciation for fun and excitement for a family who entertains regularly and you can often find at least a couple of the neighbors' children spending the afternoon there.
Red front door colors are reminiscent of Great Britain and tends to demonstrate an emphasis on the balance of formal education tempered by travel and a wisdom of other cultures. Black provides a classic touch of formality for people who appreciate proper manners in their daily routine. Bright blue and especially purple tones suggest a fun atmosphere in which people can relax and be themselves.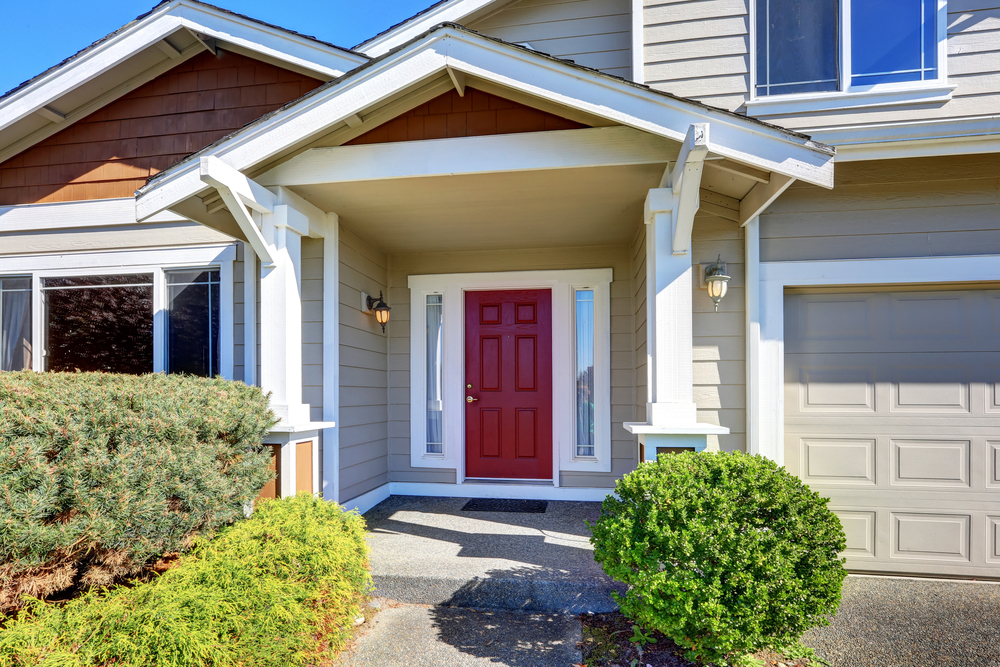 Choosing Complimentary Colors
Outside of letting colors describe your personality, they can also compliment the other colors incorporated by your home by painting doors and trim different colors. Greens can provide a nice accent to a well manicured lawn. Orange can provide a splash of contrasting color which draws the eye to the entryway. A traditional paint scheme matches the door to the shutters and roof for consistency.  However, a properly planned paint job can use a color from the opposite side of the color wheel, adding interest to the home's facade.
Takeaways
Neutral colors always look nice on a front door, and provide a recognizable standard of beauty.

Don't be afraid to be creative and use your favorite colors. A quality paint job applied professionally will look great.

Let your front door reflect your personality.

Consider whether you want your front door color to match or compliment the rest of your home.
If your door needs replacement, repair, or paint, call us at RWC for design advice and an estimate. Our service technicians are always on time and professional, ready to help make your house feel like a home.