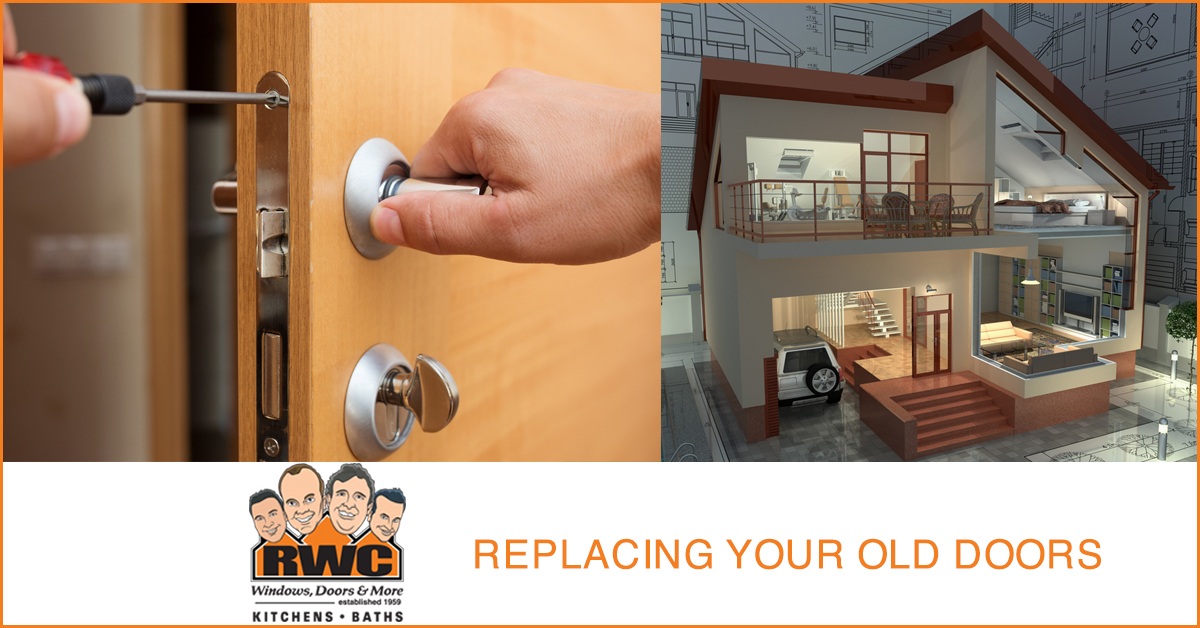 Are you currently working on a  home renovation? If so, you're probably thinking about a million things right now. The paint colors, the flooring, the new countertops… There's so much to do! And, there's something that you can't overlook – replacing your doors.
The Importance of Doors
Replacing Doors
Replacing your doors is just as much a part of the renovation process as anything else. Your doors are the welcoming aspects of your home. They are elements that your guests look at when they come to visit. You, as the home owner, will also immensely appreciate new doors, because they're something you will notice every time you enter and leave your home.
The doors in your home add an essential design element to each room. You may not realize how important they are, as the doors you have now probably blend right in because you're so used to them. Replacing those old doors with new ones that will draw your eye to them and make you appreciate the style and elegance of new doors.
Renovations
Renovating your home is a huge deal, and a large part of it is making sure that everything coordinates with the whole look that you're going for. The color scheme has to be a main theme throughout the whole renovation, and you have to make sure that every room blends carefully into the next.
If you're going to replace the doors in your home, it is important that they match the rest of your renovations. The doors have to go along with the overall theme that you're aiming for. The color has to be perfect and the design of the door has to be perfect. There's so many aspects to replacing your doors. Take your time. Things might get a little tricky.
Choosing your new doors
There are so many different kinds of doors to choose from. This is why things might get a little tricky. You might not know what kind of doors to choose! There are so many different styles, such as:
French doors – These doors are really popular for their ability to open up a space to create a bright entry or exit. They do vary in size though, depending on the materials they're constructed from.
Dutch/stable doors – These doors will be convenient in many different scenarios. For example, if you're controlling pets or small children, these doors will be perfect, because they have the ability to open on just the top or just the bottom.
Stacker doors – These doors will allow for openings in your home, and will let you open up an entire wall onto either a different part of the house or onto a yard area.
Sliding doors – These doors allow larger entryways that make great use of your space. Pocketed sliding doors will also allow you to conceal doors inside wall cavities.
Tilt doors – Hinged tilt doors are usually used for garages and sheds, and offer a great accessible opening.
Roller doors – These doors take up less space because of the way they operate. They are often automated when installed in garages.
Security screen doors – These doors offer a way to add a great layer of security to the front door of your home, and will also provide more sunlight when needed.
Classic doors – These doors are the ones you probably have in your home right now. They have different designs, but remain to be the "classic" look.
Time to match things up!
Matching your doors to your overall look will be fun! The colors are what will make the doors in your home pop.
How should you match?
Choose a color for your front door that goes well with your shutters and the other exterior features of your home. Choose a color for your back door that's going to make your porch or deck area stand out. Sometimes picking glass doors is the classiest look!
Picking new doors for your home can be a little tricky, but after some time to think and plan, you'll get the hang of it! Each room in your home has a purpose, so think about that purpose when you're choosing your doors. If you have a sunroom or some other kind of open room, you should probably pick sliding doors or French doors to complete the look. If you're choosing a door for your shed or garage, then tilt doors are probably the way to go. And, if you're getting a new front door, then getting a classic door is probably the best move. It's all about the purpose!
Get some help from the professionals!
RWC has been relieving home improvement stress since 1959. Call us today or visit us on the web for your free consultation!