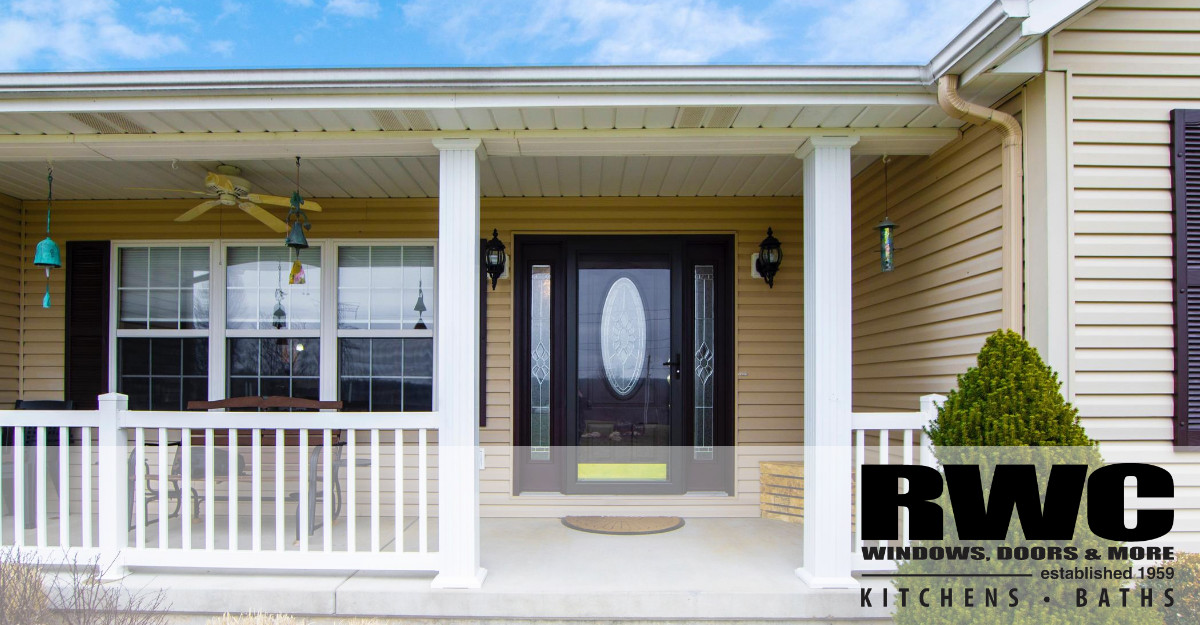 Introduction
People who maintain a nice home understand the importance of their front door. Your front door is more than a simple entryway that provides a barrier against the outdoors. For someone who intends to sell their house, a beautiful front door adds curb appeal and draws the interest of potential buyers. If you intend to live in the house for years to come, the front door provides a warm welcome for your friends when they come to visit. Regardless of your reasons, every house benefits from having a nice front door installed and maintained over the years.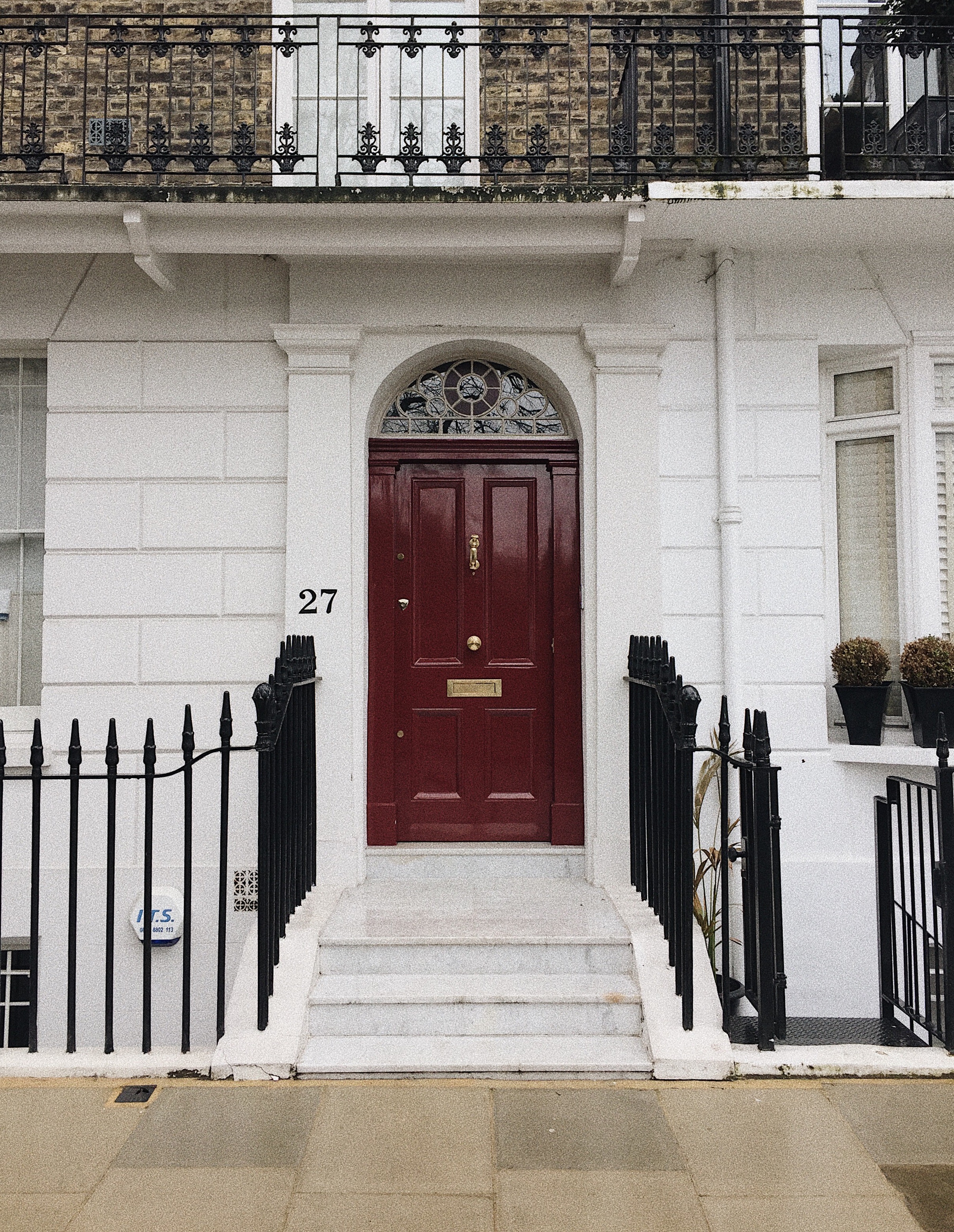 Signs of an Aging Door
Unfortunately, time and weather may wear away your front door. It is normal for a traditional wooden door to expand and contract with the weather throughout the year, but it can become a problem when the effects become exaggerated. An older door may swell enough to make it difficult to open and close during exceptionally humid and wet weather, or it may not lock securely during arid months when the wood contracts beyond intended design limits. Worse yet is when drafts develop, allowing uncomfortable cold air in during the winter and raising your power bill for air conditioning in the summer months.
Protection Against Weather
The good news is that doors don't have to remain raw wood exposed to the weather, because proper care and maintenance will provide sun protection for doors. Most people tend to think of using paint or stain and varnish to protect the door against rain and snow, but sunlight can be equally hard on wood. Heat resistant paint is exceptionally efficient at protecting wood against sun exposure, while also sealing the grain against moisture. Paint is a great way to add to the color scheme of your house's front facade, while stain and varnish emphasize the wood with highlights according to the grain pattern for a look of timeless beauty.
Using Alternate Materials
It's always important to consider the options available for any construction job or home renovations, including a front door replacement. Modern technology allows  doors to be made of materials such as vinyl, fiberglass, or metal. Such doors are arguably more efficient and eco-friendly than traditional wooden doors, and can add the same cosmetic appeal when properly installed. They are especially great if you intend to paint the door as part of your home's color scheme, but if you prefer the appeal of a traditional wooden door, a talented painter can make a door look like wood. They can give it a faux finish with simulated wood grain that is indistinguishable from a door that is actually made of wood.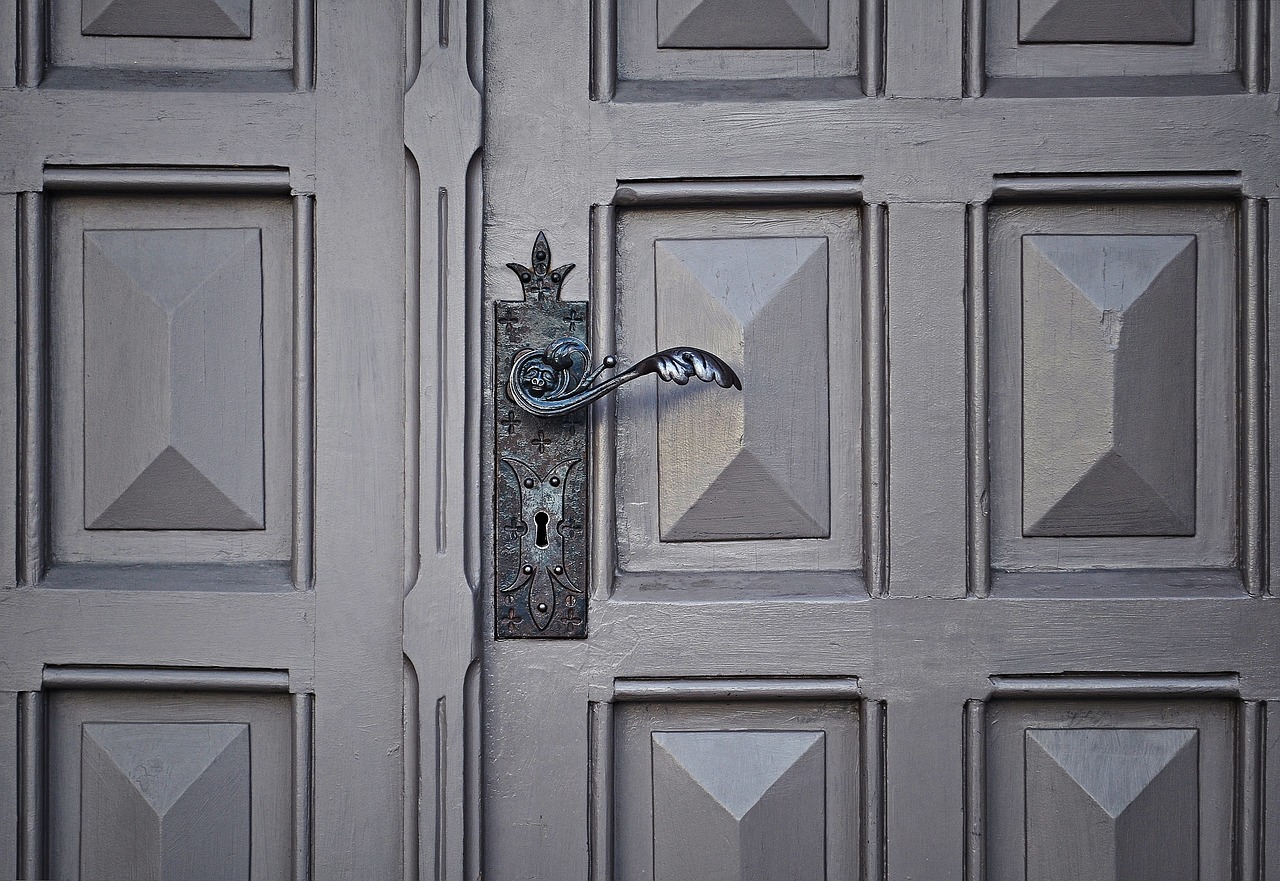 Choosing a New Door
Choosing a front door should entail a few factors based on what cosmetic appeal you want the door to show, what efficiency level you expect the door to perform at, and how you expect a balance of those two functions to be a part of your home for years to come. A great way to consider new doors is to drive around town through your favorite neighborhoods and look at other people's houses. Determine what you like and dislike about specific doors and how that can be applied to your house. Remember that even though your house might not be architecturally designed to hold a beautiful Roman arch or French stained-glass designs, the concepts can be incorporated. Alternatively, a heavy wooden door reminiscent of log cabins might not be appropriate for your home's construction, but the theme can be applied.
Takeaway Points to Consider
Your front door is important, you'll be glad you put time and consideration into it.

Modern building allows for many viable options when choosing a door.

Don't be afraid to do what you like, be it creative or traditional.
Conclusion
For more information about front door options that will work for you, contact us at RWC and one of our professional representatives will be happy to discuss how we can best serve your needs.
*Note: This is an updated version of a blog post published July 11th, 2017. Read the original post below!*
Front doors are one of the first things people notice about your home and they say a lot about the overall design, which is why some homeowners will spend as much as $8,000 on a front door alone, according to CostHelper.com. With this part of your home being so valuable, it is expected that you will want it to last as long as possible. Unfortunately, some homeowners have a lovely front door installed only to see it warp a few years later. Why does this happen and what can you do to stop it? Here's what you need to know about protecting your front door.

What causes a door to warp?
Any type of wooden door can warp, regardless of what kind of wood it is made out of; pine is often more prone to warping because it is a soft-grained conifer wood. The most usual causes of a warped door include heat from exposure to the sun or exposure to moisture. When a front door is installed with one side always exposed to the elements, warping is difficult to avoid. However, there are some precautions that will save the integrity of your front door.
How to Avoid Warping
Add a Protective Coating
Just as it is with other exterior wood surfaces, adding a protective coating can help ward off damage from the sun and rain. There are epoxy finishes, varnishes or sealers made specifically for sealing wooden front doors. It's important to keep in mind that these finishes and protective coatings will typically have to be reapplied every few years to continue their protective qualities. Therefore, applying a new finish will be a crucial part of preventing the door from warping with age.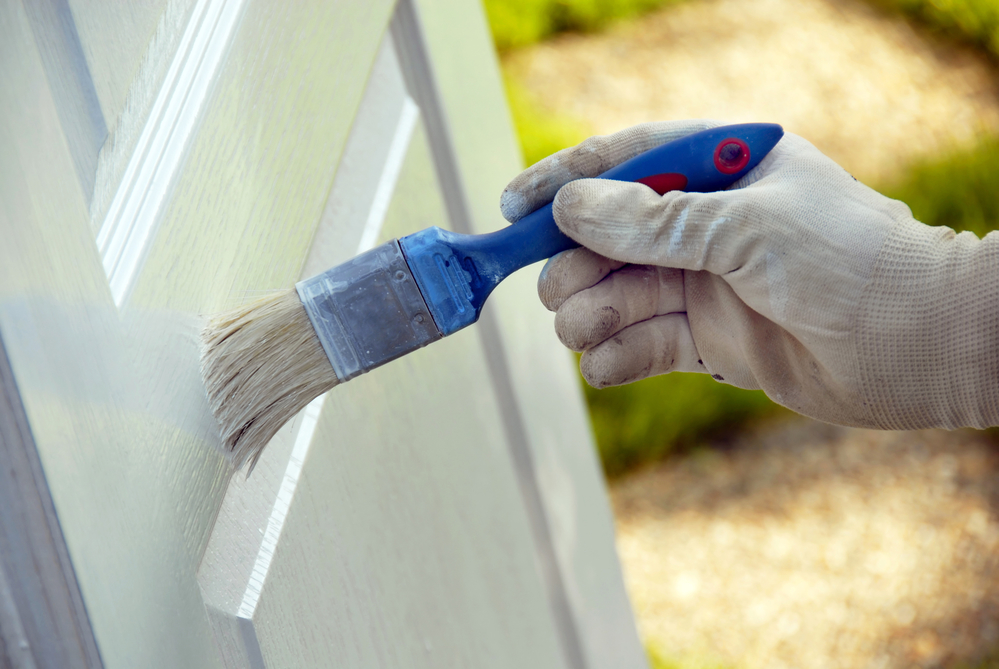 Opt for Pre Finishing
Having the door pre-finished by the installer is an excellent way to keep it protected from the elements. During the pre finishing process, the door will be painted, sealed, or finished before it is installed. This saves you the trouble of having to find the right products to protect the door once it is installed, but it also means it is less likely that the door will end up warped because it was improperly finished after installation.
Install a Weather-Resistant Door
It is always best if you opt for a weather-resistant door if your door will be more exposed to sun, heat, or moisture. For example, if you have a front door that is not protected overhead by a porch awning, a weather-resistant door can be a better option. These doors are often made from other materials besides wood, such as:
vinyl and other plastic materials

composite materials

metal
Additionally, you can find doors that are created with a wooden interior and are coated with a protective vinyl or plastic layer, which can be a great alternative if you want the appearance of wood with the resilience of other materials. If you are unsure of what door would be best for your home, allow one of RWC's skilled representatives help you choose the right model.
Important Points to Remember
The primary causes of front door warping are moisture and sun exposure.

Adding a protective coating to the door can help prevent the problem.

Go with a pre-finished door installation.

Make sure the front door you choose is weather resistant.
Protecting the front door you have in your home from warping is the smart way to protect your investment for the long term, and with a little guidance, this is not hard to achieve. Contact RWC today to find out more about door installation services.