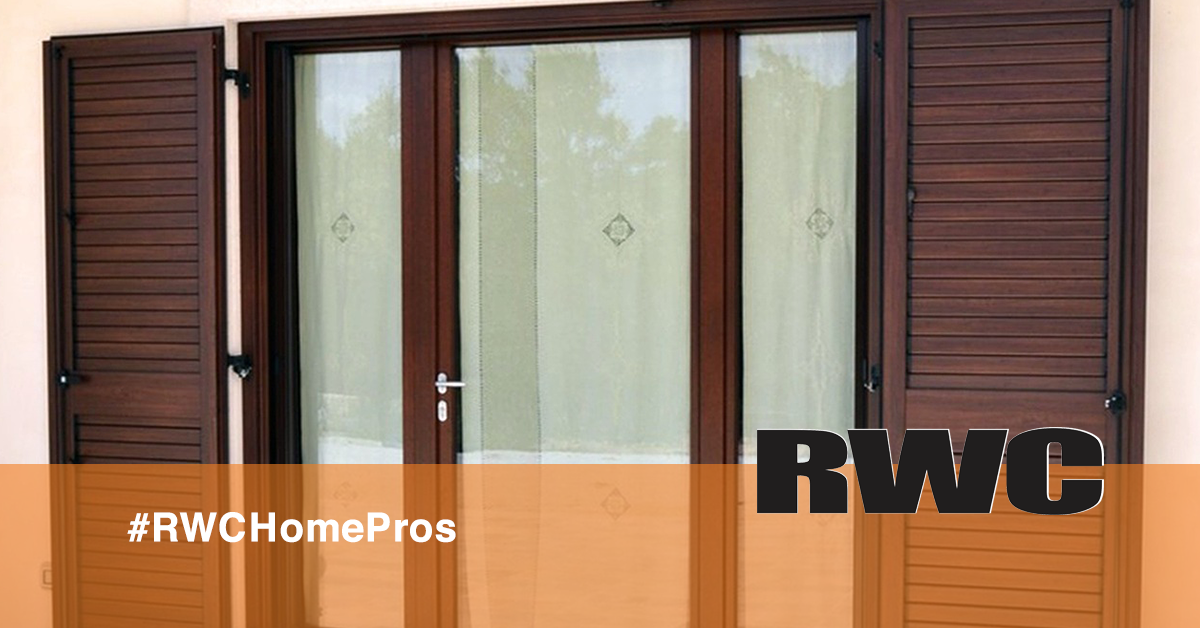 Large sliding glass doors are always useful, but it takes the proper sizing and placement to ensure that they are also safe. It's also important to consider the structural requirements of the home when you're planning on installing a sliding glass door. This way, you'll be sure to enhance your home and enjoy years of trouble-free use of the doors. Learn more about the key steps involved: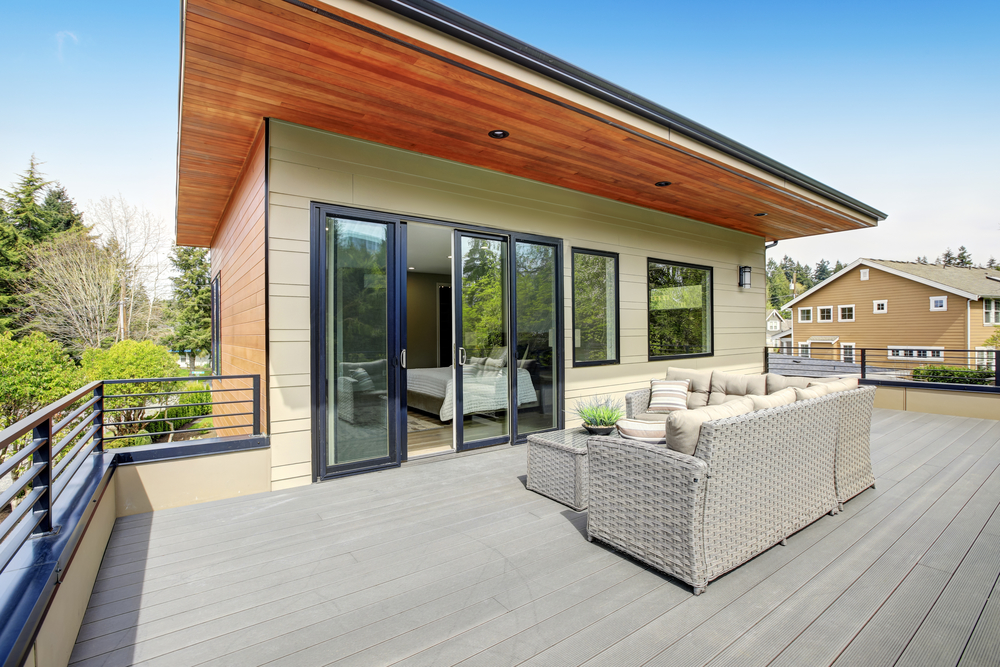 Choose Potential Sites for Your New Sliding Glass Doors
While it's possible to open up beautiful views with large-sized sliding glass doors, they should also be placed so that they will offer convenient egress to an area you're likely to frequent. Doors facing backyards, decks, or patios are all popular, but if these areas aren't of that much interest to you, feel free to choose another destination.
Consider the impact of the elements on these doors when choosing a location.  These doors should be somewhat sheltered to avoid excessive sun, snow or wind to increase energy efficiency. While the EPA notes that efficiency-minded improvements such as multi-layered glazing have been made, it's still a good idea to choose a fairly sheltered spot for these doors.
Are Sliding Glass Doors Only for the Exterior?
Most people put these doors facing outside the home, but there are several options that are styled for interior use. Interior sliding glass doors are excellent partitions between rooms with wide openings, such as between kitchens and family rooms. Closing them when the rooms aren't in use will help save on energy usage.
Steps for Installation
It is recommended to hire professionals to install sliding glass doors, especially when exterior doors and existing walls are involved. It's important to have professionals who are very knowledgeable about structural requirements to complete the work.
The exterior walls of a home contain load-bearing timbers, which are what keep the house from falling down. Therefore, when a large door or window is installed, a frame has to be constructed to distribute the load to other areas.
Once that is done, a separate frame is made to hold the new door. This is built into the house and provides a place for the visible part of the door frame to be seated. It's important that this is done right so that water, drafts, and insects can't get into the wall and cause problems.
Finally, the door and its attached frame are installed. Since these doors slide, tracks will be put on the top and bottom to allow for easy motion.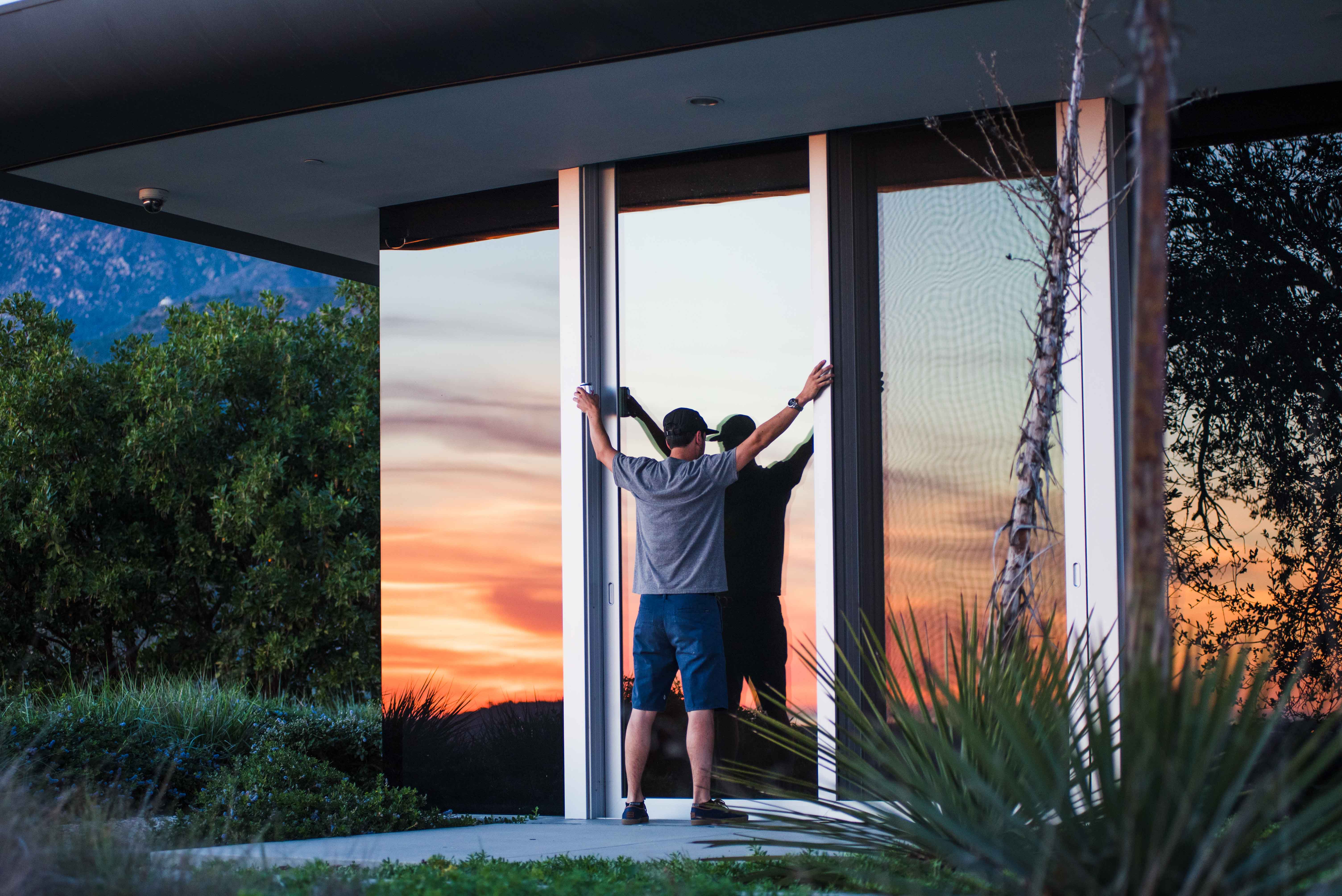 Keeping Your New Sliding Doors in Good Condition
Maintenance of these doors is quite simple. Most of the time, they only need to be cleaned with window spray and a cloth to keep them looking their best.
Under some conditions, the doors may stick in their tracks. This typically happens due to grit from outside getting into the lower track. To restore motion, just use a whisk broom to remove the grit and then put down a layer of WD-40 or another lubricant. There is usually no need to replace sliding glass door hardware.
Takeaways
Keep convenience in mind when choosing a location for sliding glass doors

Trust professionals instead of worrying about how to install sliding glass doors yourself

Avoid locations that would increase energy usage too much

Interior sliding glass doors create beautiful partitions between rooms

Structural adjustments are often needed to account for alterations to load-bearing areas

It's important to get a tight seal between the door frame and structural framework

Metal frames ensure that the doors will continue to slide well

Caring for sliding glass doors is easy – washing is usually all that is needed

Clean grit from the track and lubricate it if the doors become sticky
We are professional remodelers with plenty of experience installing sliding glass doors and other upgrades. To get a quote, just contact us here at RWC in West Caldwell, New Jersey.