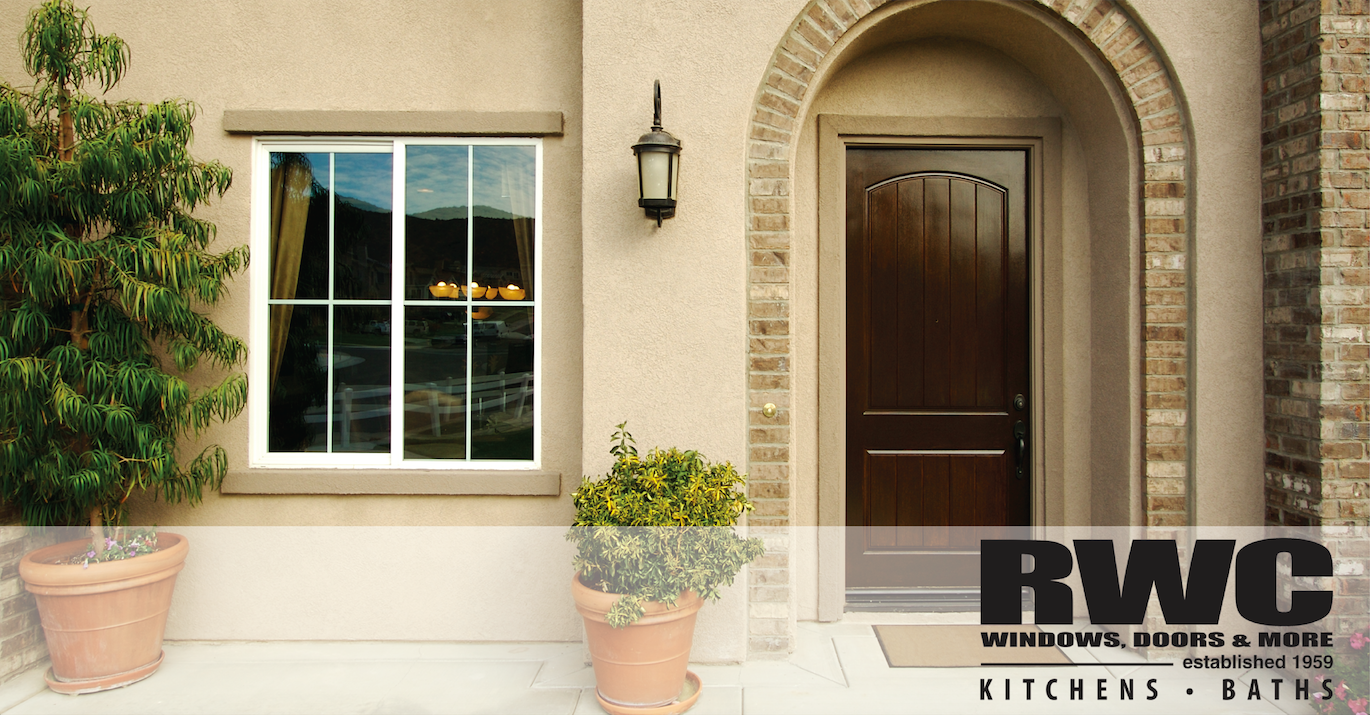 There are times when a front door simply needs to be replaced, but the entrance to your home doesn't always require such an extravagant process in order to look nice and updated. Should you need a new door, our professionals at RWC are happy to discuss how we can serve your needs! Whether your front door is brand new or in need of a replacement, continue reading to see front door appeal ideas that will spruce up your home's entryway.
New Accessories: Numbers, Knocker, and Doorknob
Oftentimes, the hardware on a door may lose its cosmetic appeal before the door itself needs replacement – and you'd be surprised to see what new address number can do for the aesthetic of your home. The contractor who built the house may have inexpensive used door hardware parts according to the exterior design, under the idea the buyer would upgrade it with customized front door accessories according to their personal tastes. Weather may have even taken a toll on metal parts with rust damage. Replacing house numbers, a knocker or even the doorknob style with new ones allow you not only to freshen the door but also add your personal sense of style to the entrance so your guests can have an idea of your personality when they approach the house.
Curtains and Doormats
According to the layout of the entryway to your home, curtains, doormats, or even plants and flowers lining the stairs and stoop may be a great way to add front door curb appeal to your home. If your door is made of glass or has a window in it, curtains are an absolute must-have, and new ones can spruce the entry up with a different appeal than it previously had. Doormats are a great way to add a touch of comfort and style to the door for both yourself and your guests. Potted plants and flowers will certainly add a welcoming appeal to your front door if there is room for them and you enjoy caring for them.
Seasonal Decorations
Seasonal decorations are always a great reason to add a change of décor to your front door. Inexpensive front doors wreaths are traditional during the December holidays, but you can also add decorations throughout the year. Seasonal decoratives add a sense of comfort to the home simply because you can add a touch of your personal style whether fun and playful or by following formal traditional styles.
Fresh Paint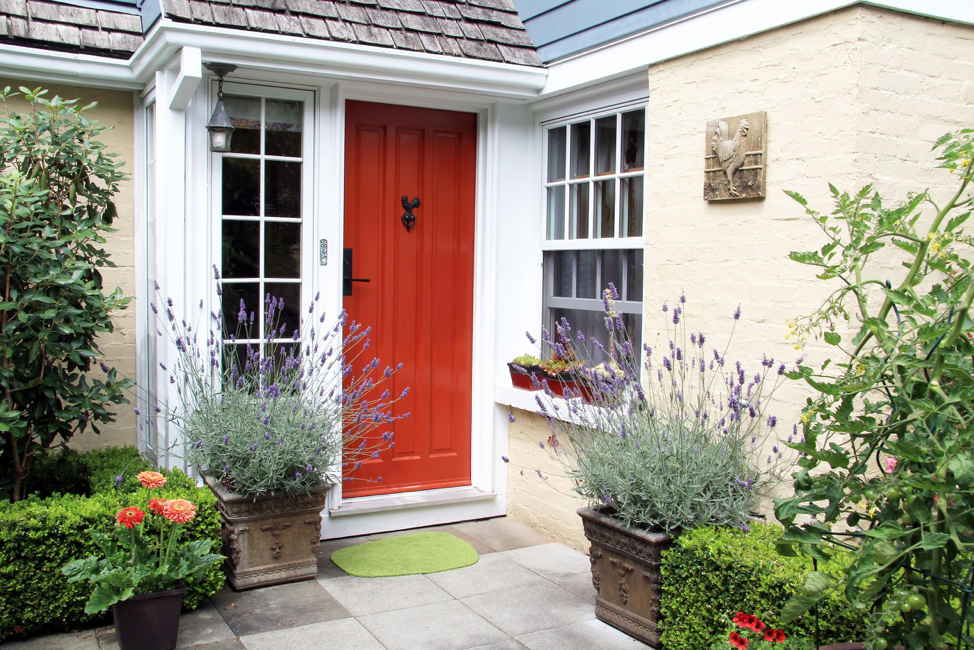 A new paint job always takes a bit of consideration as it is a more permanent solution and should be done by a professional, but in the scheme of home expenses, it can be a relatively inexpensive way to spruce up the front door. When considering a new paint job, it is important to make sure it fits with the existing home colors of walls, trim, shutters, and roof. If you prefer a stained wood look, you may want to consider a faux finish paint job to simulate such appeal. Sometimes a new coat of paint can make your door look new again.
Conclusion
There are plenty of front door curb appeal ideas which don't include the cost of replacing the door but can instead be quite inexpensive:
Replace front door accessories with new ones to match your style and taste.

Curtains, doormats, or other replaceable decorations can add a personal touch to your home's entrance.

Seasonal decorations are always going to add a personal touch which lets your guests know you make the home warm and inviting for them.

Painting a door is required maintenance in some cases, but can also be used when you simply want to make a change to how your entryway looks.
Want to learn more new front door ideas or looking to remodel your door? Contact us at RWC, our front door experts in NJ will be able to help!