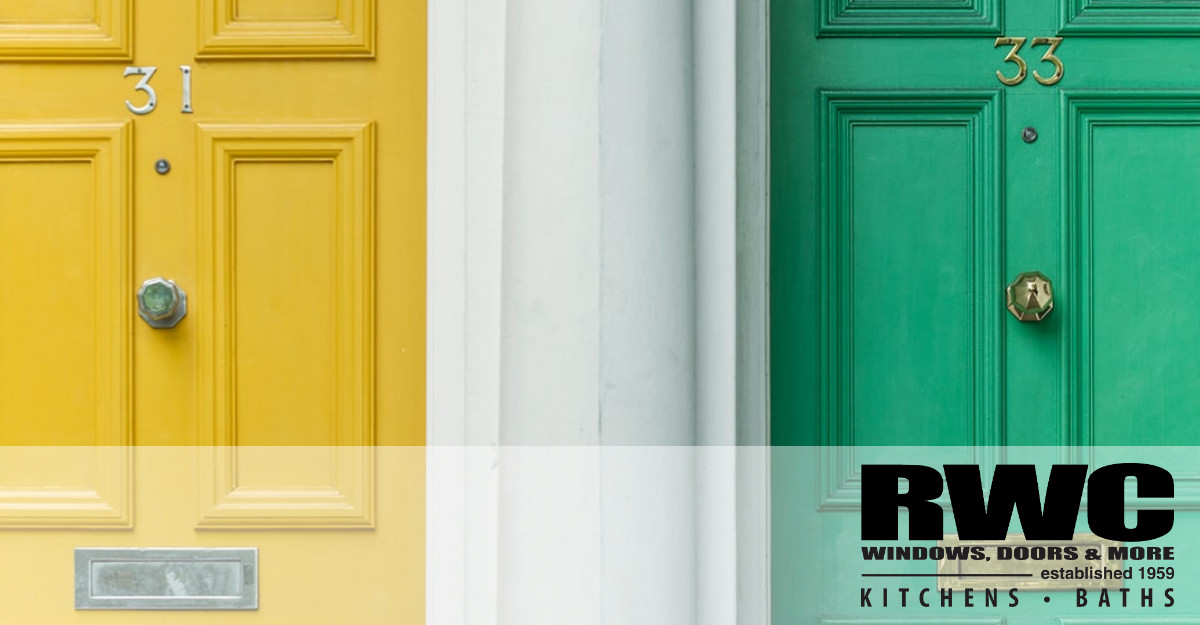 Introduction
Homeowners understand kitchen and bath renovations add value and comfort to the house, but sometimes overlook the importance of the front door. It's what guests see when they enter and offers an aspect of curb appeal when selling the house. In most cases, replacing a front door is a relatively simple job for the professional, and can easily add double the cost of the door to the value of the home. Although there is no "wrong" choice for a front door according to the preference of the family who lives there, certain choices are especially popular coming into 2020 door design based on today's design trends.
Modern and Retro Designs
Front door style trends are based on what currently seems popular for new homes and renovations, and they can generally be summarized following classical or modern appearance. Modern styles tend to have crisp, lean designs while more retro designs have shape and contour of exaggerated moldings and raised panel construction. To an extent, such choices can be determined by the overall design of the house, but there's no reason not to update a vintage home with a modern door or add a bit of timeless beauty to a newer one.
Style and Function
The function of the most popular front entry doors for 2020 is just as important as styling, due to new technologies available for today's homeowners. Safety features can add strength and durability, preventing a door from being kicked in or pried open. Just as important are doors designed for cameras that can send a signal to a cell phone and possibly allow the homeowner to talk to anyone at the door even when away from home. Other Smart features allow the door to be unlocked or even opened from the car, which is a great feature when it's raining or when coming unloading groceries or packages.
Popular Colors to Choose From
Front door colors 2020 trends have a wider variety of options than what has traditionally been in style each year. A common theme is to make the door stand out by using a contrasting color compared to the rest of the house. Such a concept draws attention to the door and directs guests where to go. Such a theme adds curb appeal by making it clear the homeowner put some thought and planning into the door as a focal point, and allows the homeowner a form of expression without overdoing their favorite color across the entire front of the home. Like other style choices, the color comes down to what the people who live there like, as they are the ones who see it most often.

Key Takeaway Points
A modern front door adds value and appeal to the house.

Modern and retro appearance can both look great, more important is the modern function.

The latest available features are always worthy of consideration. New technologies can be quite functional and practical additions to a front door.

Color trends aren't as important for 2020 as they have been in the past, assuming some taste and class goes into choosing a color that looks nice.
Ready For A New Door?
Modern front door ideas are only limited by the creativity of the homeowner and the designer. Whether you already know exactly what you want for your front door or need some help to decide on a design style, give us a call at RWC Windows, Doors, and More. We'll be happy to send out a representative to discuss your needs and provide a free estimate on the options we have available for a front door or any other renovations your home might need.