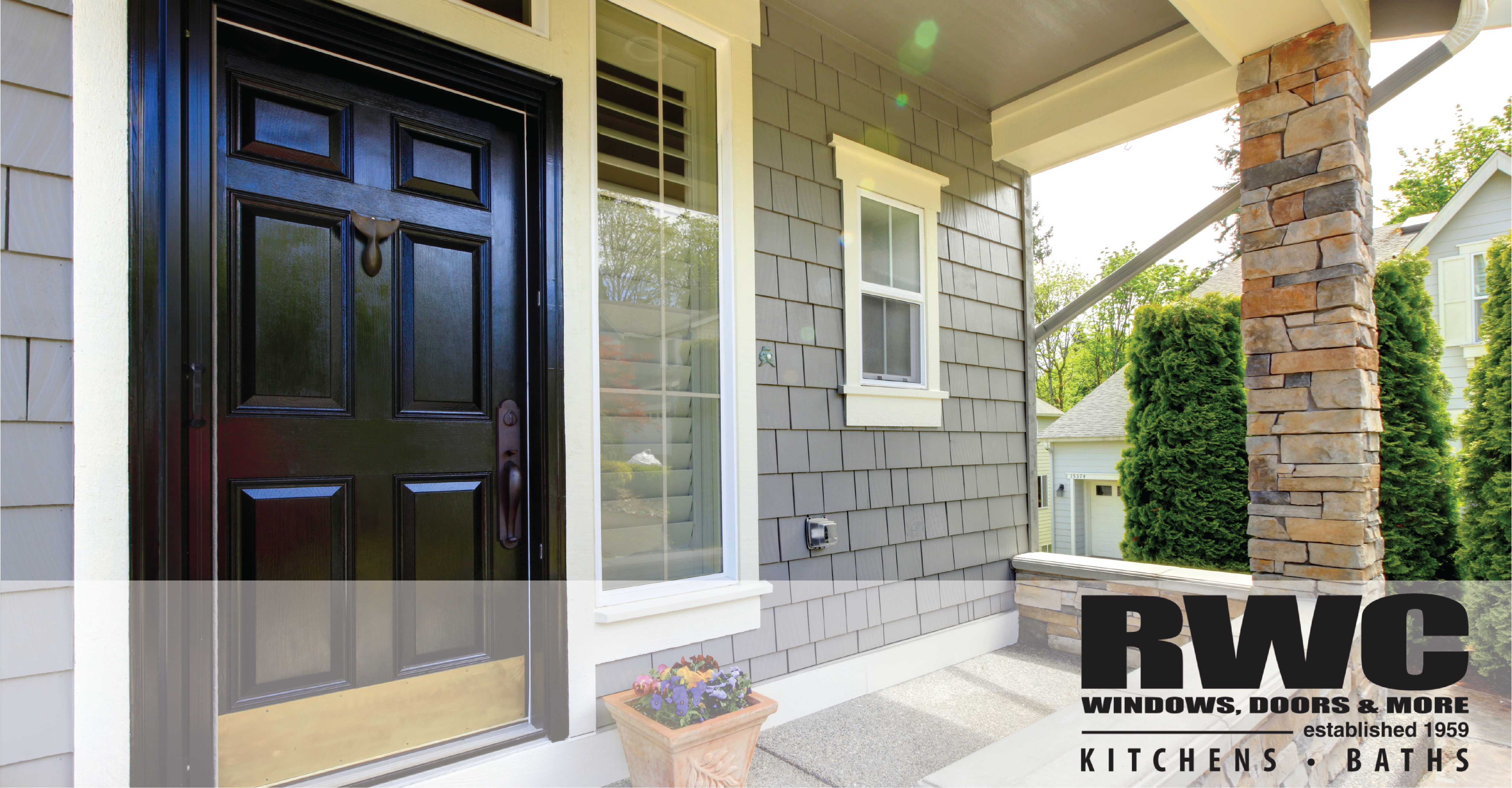 So, you've decided to replace an interior or exterior door. Whether you simply want to upgrade to a better quality and more visually appealing style or it's just time for a replacement, this is the perfect time of year for this quick home improvement project. Your interior and exterior door installation cost will depend on a number of factors, namely:
Door Type

– interior door, sliding glass doors, or storm doors

Material

– metal, wood, or fiberglass

Architectural Style

– craftsman, Dutch, contemporary

Quality

– budget-friendly or high-end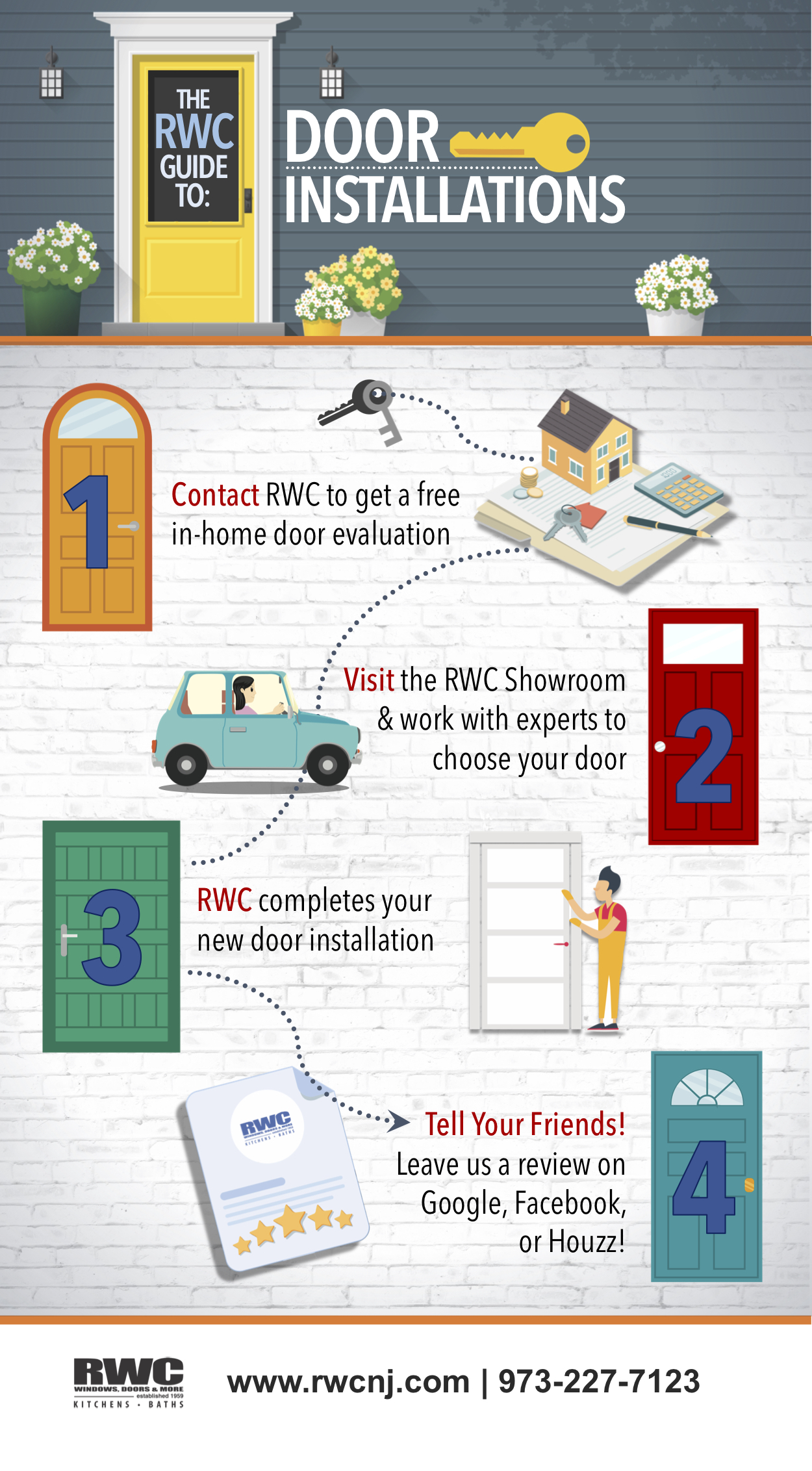 Also, consider if your door frame or hinges may need repairs to increase your home's security, along with a new keyed knob or coded lock set plus the cost of labor to arrive at a total door installation. To avoid Googling how to install door instructions on your own, make the experience hassle-free and partner with a professional full-service window and door replacement company with certified installation technicians that will provide a great experience at all stages of your search for door installation near me.
Always Expect an In-home Evaluation
When replacing exterior doors, the homeowner should also consider a storm door installation to protect your investment against weathering and impact. Even for a patio or sliding glass door installation, an in-home evaluation is crucial so technicians can take accurate measurements of the door frame to ensure a perfect fit. For sliding doors or storm doors, it is important to take note of any frame damage from impact that may need correcting.
High-quality door contractors will not only take measurements during an in-home evaluation, they will also explain the door replacement process, all associated costs, and any installation methods that will be specific to your home's interior or exterior circumstances. If a door frame needs to be resized to fit your new door, or if the door jamb needs to be widened, you certainly want to use the best door replacement service available.
Visit Our Showroom for Design Ideas
Depending on the primary purpose of your exterior or interior door installation, the homeowner will find a wide range of attractive varieties. But always keep in mind what factors are important to you and your family when choosing the right doors:
privacy

noise reduction

room division

fire safety

architectural styling
Changing your door styles and paint colors can go a long way to enhancing your home's decor. Instead of traditional interior doors, you may opt for multiple panel doors, French doors, glass panel doors, or even a double-entry door for your master bedroom, entrance, or great room. For homeowners that do choose to stick with the home's original door styles, upgrading to a premium model door will instantly increase privacy and noise reduction in closed rooms.
Visiting a window and door showroom will offer creativity that you could not imagine, because door technology has progressed and trending door styles are always changing. At a showroom, you can decide if a rich, dark color door fits your home's personality, or if modern ideas such as privacy-glass, paneled doors are just what your home needs for a contemporary flair.
Full-service Installation
Finally, consider the interior door installation cost in your area. According to HomeAdvisor.com, interior door replacement costs are estimated by door type, room type, and general labor cost to install interior door, frame & trim.
Consider the costs when homeowners under-value the use of an experienced contractor to install interior or exterior doors. When floor, wall, and door are not plumb square, when your home's floors are slightly unlevel, or when the original construction used improper framing – you will be happy to have trained technicians installing your interior doors.
hanging the door level and parallel to the walls

not over-tightening or using the wrong hinge and screws

installing door reveals that are evenly spaced and parallel

insuring the door's threshold (or bottom sill) is square and level
At RWC, we take pride in providing door installations, whether it's replacing old doors or a new construction project. We strive to make homeowners proud to show family and friends the new upgrades. Many of our happy customers are so thrilled with their home's improved visual appeal that they become an official RWC Raving Fan for life – posting completed projects on social media and Houzz pages.
Takeaways
Change your home's personality by changing interior door styles, colors, or types.

Always consider the best door material and quality, in addition to type and style.

The most professional service will provide an in-home evaluation and design ideas.

Don't neglect the energy efficiency of storm door installation and new sliding glass doors.
In business since 1959, RWC is one of the most experienced exterior and interior door companies you will find. Visit us at RWC for all your new door installation needs, while also monitoring the latest trends in kitchen remodeling, including design along with door installation and window replacement in northern New Jersey.