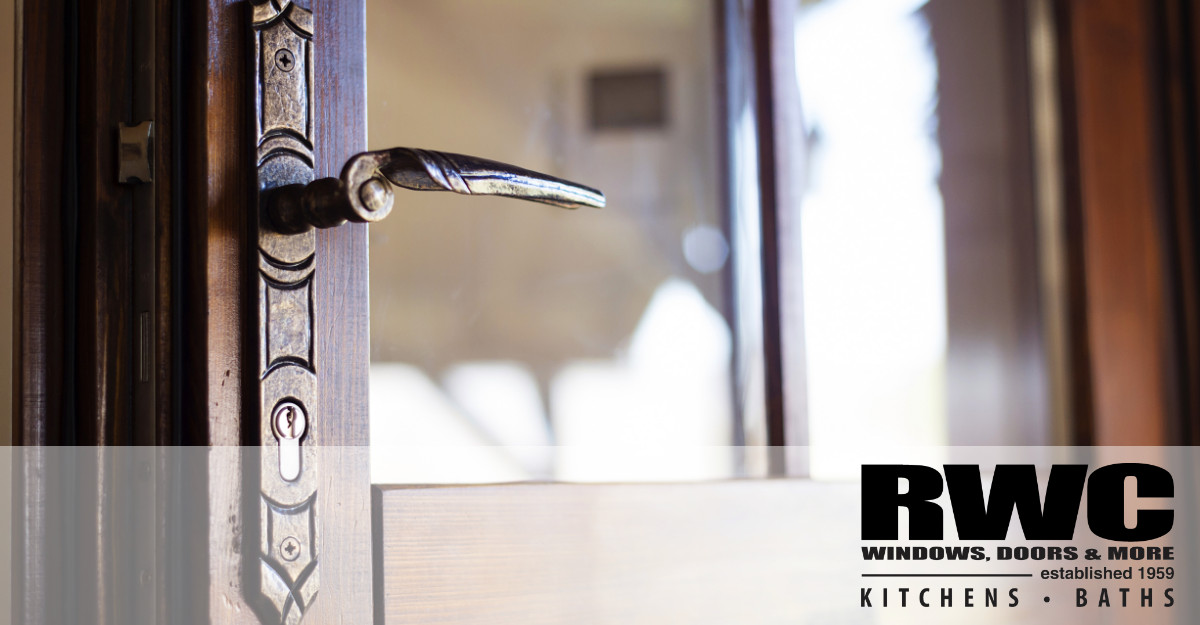 When you think about door designs over the last six decades, it's fun to know what types of door design trends are part of the past. The last 60 years have given us a lot of trends we love, and some trends to avoid. Whether you are looking for a new exterior door to make your entrance amazing, or you need new interior doors throughout your first floor, it's best to learn from the design trends of the past and see what styles work best for you.

Door Trends In the 1960s
When RWC Windows, Doors & More first opened, many front doors had a row of small windows, either vertical or horizontal. This allowed a door to bring in light while still being closed. Many of the windows were frosted glass so that you couldn't see into the home easily.
Dark Wood Interiors of the 1970s
Orange shag rugs and bold patterned wallpaper took over homes in the 1970s, and along came the dark wood interior doors in many homes. Hollowed doors became popular, as they were a cheaper alternative to solid wood. This made it easy for people to decorate using wood doors without having to spend a lot of money.
Doors In the 1980s
The 1980s saw more geometrical designs in home decor, in both exterior and interior doors. The dark wood interiors were replaced with doors made of mostly glass, giving the home a lighter, more open look. French doors with windows became increasingly popular and were used to divide spaces, but allowed for a clear view in between rooms.
Front Doors of the 1990s
The art of Zen decorating was popular in the 1990s, and this carried through to the exterior of homes. Clean lines and Japanese-inspired screen doors were seen throughout homes, and the use of blonde wood rose. The minimalist look of the 1990s was a far cry from the chaos created in homes of the 1970s. Gone was the shag rug, replaced by solid wood floors or ceramic tile. This ushered in an era of clean, modern-looking doors and windows.
Doors for the Next Century
Remember shabby chic decor? An old door could be used, battered and worn, and mixed with an elegant piece of furniture to make a statement? Doors from 2000 may have looked like they came from reclaimed wood, and this was always a possibility. No matter what style you liked to decorate, you could use old pieces you found on the side of the road, dress it up, and call it done. With larger and more expensive new homes, entryways also became even more impressive.
Current
2019 Decorating
Trends
Front doors are becoming bold again, in bright colors and in sizes larger than normal. Hardware makes a big difference with current door trends, such as using metallic accents mixed with wooden doors. Technology is also a big decorating trend, as smart locks and video doorbells become popular. The ability to control your home from your smartphone is integrated in decor throughout the home.
Door trends have changed over the years, to include:
dark wood of the 1970s

clean lines from the 1990s

bold and bright entryways

the use of smart technology
To learn more about current interior design trends and tips for 2019 decorating, it's time to contact RWC Windows, Doors & More and see how we can help you. If you live in West Caldwell, NJ and the surrounding area, contact us today at 973-435-4230 and ask about home decor 2019.