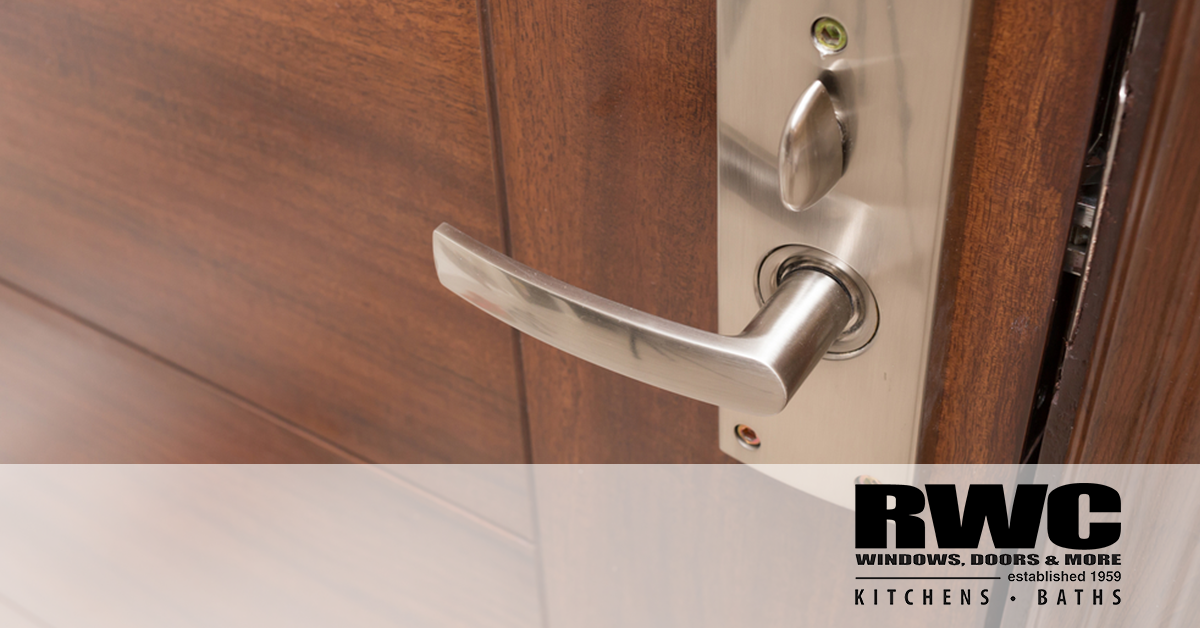 Choosing the right front door hardware can make a big difference in how the outside of your home looks. Your front door knobs have a great impact on the overall design of your entryway, and it's important to take your time when picking out your exterior door knob design. When you are ready to improve the look of your front door and want to improve the security of your front door, here are some front door hardware ideas to consider.
Types of Entry Door Hardware to Choose From
Front door locks hardware consists of both the locking and opening system of your door. You can choose from deadbolts, keyless locks, levers and knobs, hinges and more. With a variety of hardware to choose from, you can select something that bests fits your preferences and lifestyle.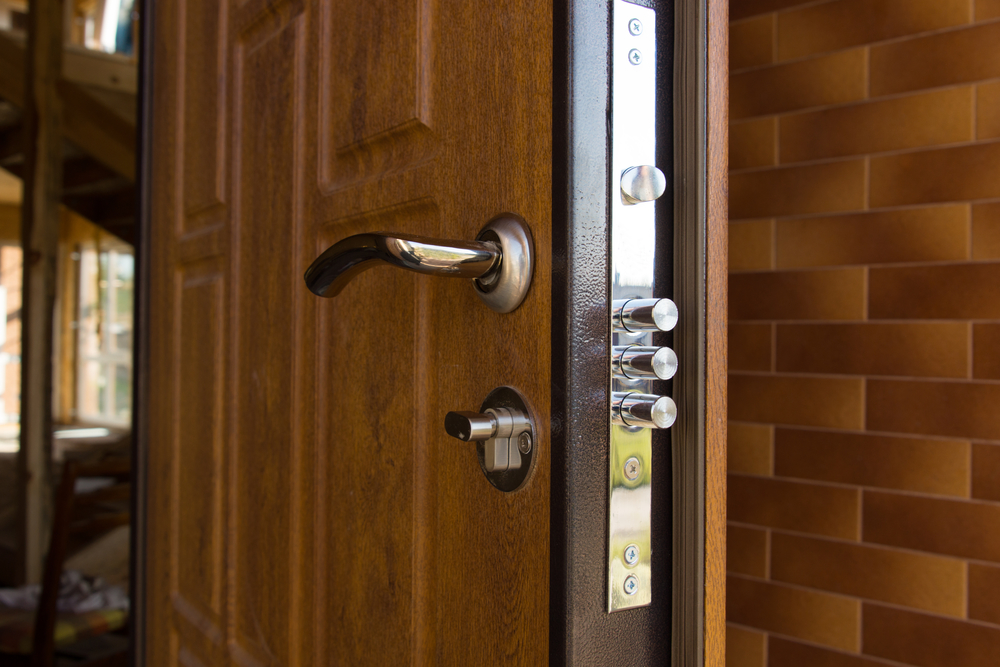 Front Door Lock Types Available
Mortise or tubular locks are the two common locks available for homeowners. Tubular locks are easy to use, and are the cheapest type of lock to have on your front door. If you choose a tubular lock, you'll want to include hardware for a deadbolt lock that will make your front door more secure. Mortise locks generally include a deadbolt, and the lock is cut right into the door instead of the in the door handle.  If your door lock does not include a deadbolt, it's time to add one to keep your home more protected.
Modern Front Door Handles
Style matters when you are choosing front door knobs or handles for your home. Your front door handles make a statement, showcasing your style. There are many types of door handles for you to choose from. You'll want to consider the design of your home, and go for a doorknob design that complements your home. From rustic iron, to more modern, polished silver or brass, you have many choices when considering custom front door handles for your home.
The Size of Existing Hardware
If you aren't sure how to change your existing front door hardware, the first step is to measure the hardware that is already there. Look for a product that is either the same size as your existing hardware or larger, so that you don't have to worry about exposing part of your door that isn't finished. If you don't know how to change out the lock or you need help choosing a style, RWC Windows, Doors & More is ready to talk with you about your options.
Your Hardware Budget
Modern front door hardware parts and sets are available in a wide variety of prices. You can spend as little as $20 for a hardware set, but up to $1500 for a fancy, decorative set of front door hardware. A simple tubular lockset will cost around $60, while a Mortise lockset will be in the $250 range. Know what your budget is before you start looking so that you can stay within your parameters.
The Final Touches
The door hardware types used on your front door can greatly improve your curb appeal. From brass, to nickel and matte finishes, you can choose a hardware finish that shows off your unique style. Pay attention to the finish on other exterior doors and consider matching the finishes.
Choosing the right front door hardware includes:
Know your budget because costs can vary greatly.

Decide on a finish that suits your style.

Look to improve the exterior of your home.

Choose entrance door locks and handles that keep your home safe.
At RWC Windows, Doors & More, we are ready to talk with you about your front door options. Our craftsmen specialize in front door handle replacement and custom door installation in West Caldwell, NJ and the surrounding area. Call us today at 973-435-4230 to set up a consultation.