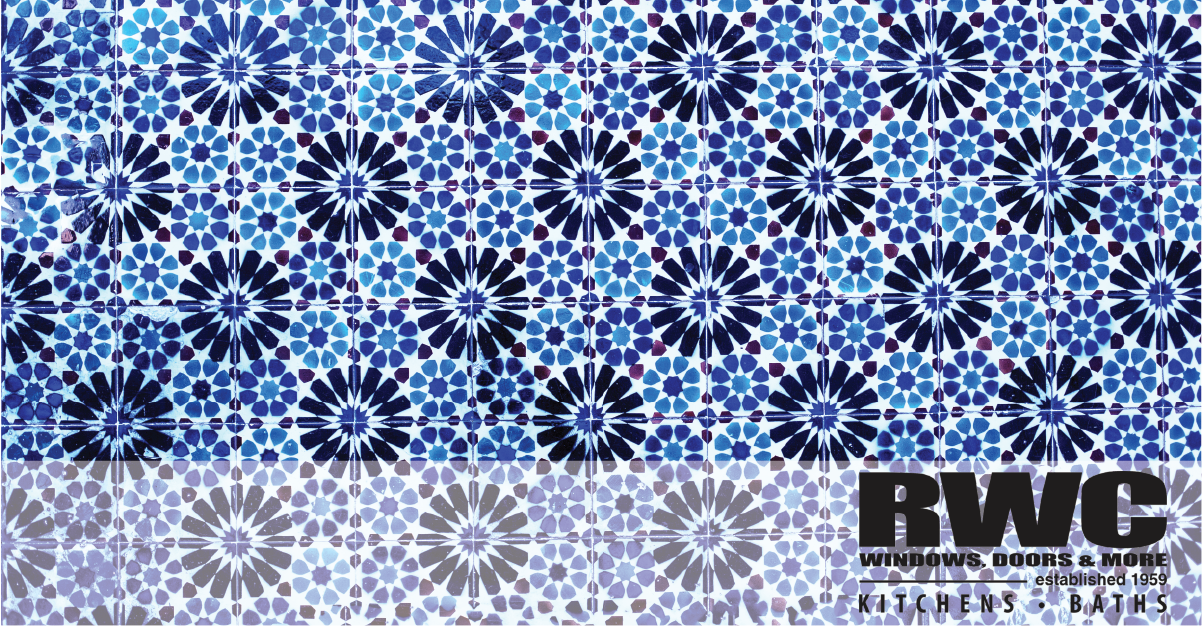 How long has it been since you've made changes to your home flooring? According to Business Insider, you should replace a linoleum floor every 25 years; a vinyl floor every 50 years; carpet every 8 to 10 years. If you know it is time to make some changes and integrate new flooring in certain rooms or your entire home, you really do want flooring that will make a room stand out.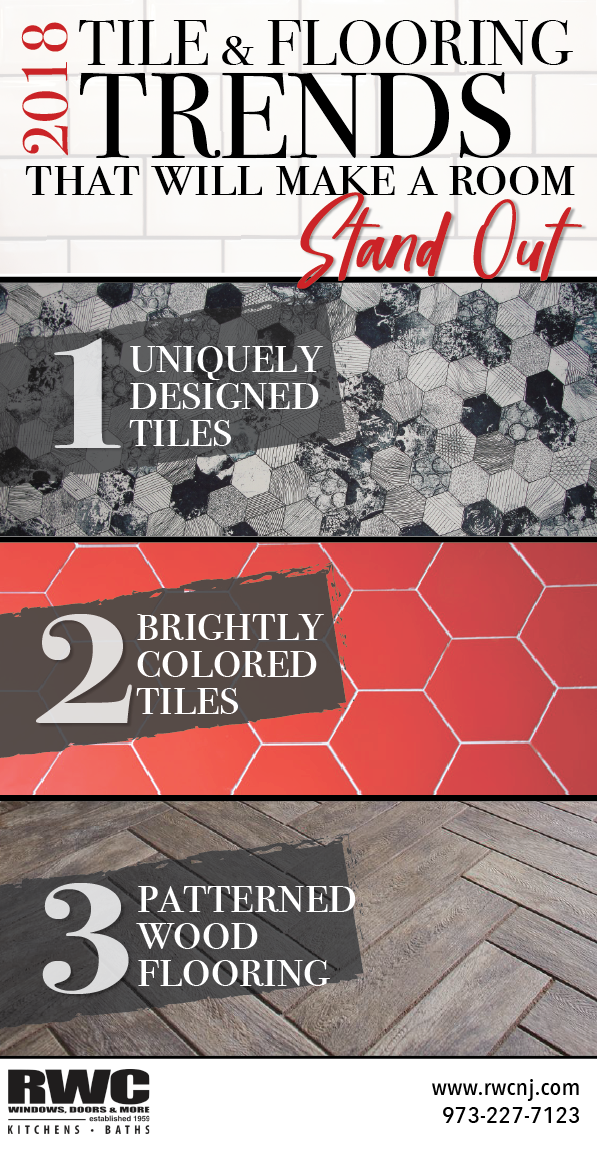 There is a multitude of new flooring options out there to pick from, and the most popular flooring tends to be that which injects a certain unique design element into a space. Take a look at a few of the current flooring trends that will make your room pop.
Colored Tile
Whether you are remodeling your kitchen, renovating your bathroom, or simply installing new flooring throughout the house, make sure you take the time to get familiar with some of the popular tile flooring trends, specifically colored tile. For a while, ceramic tile styles were a little mundane because most people were gravitating toward neutral or earthy tones. However, go pick out tile these days and you will find all kinds of impressive colors.
Colored tile can totally change the appearance of a room. For example, if you swap out a grey-toned ceramic tile for a bright red tile in your kitchen, your entire room takes on a new personality. You can go with solid-colored tiles or really get creative and use tiles in a collaboration of fun colors.
Uniquely Designed Tiles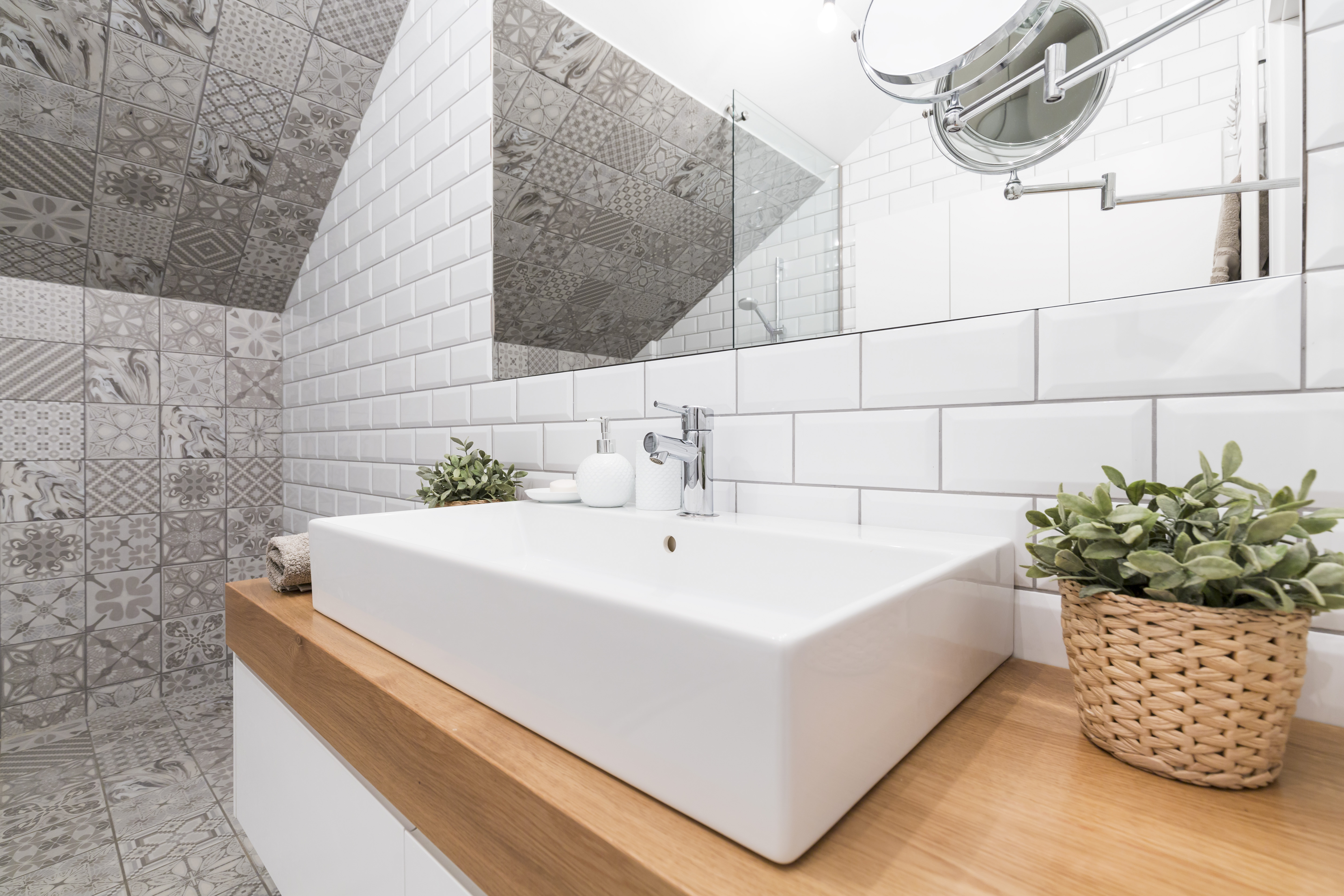 Take a look at new flooring options 2018 and you will see something reminiscent of vintage times: uniquely designed tiles. Tiles that are imprinted with different imagery, have inlays of colorful gemstones or boast geometric indentions are all examples of what is out there. If you have a room that is fairly plain and mundane and you want to up the ante, installing uniquely designed tiles on the floor can really be a game changer.
Patterned Wood Flooring
When you think of wood flooring for your home, you probably envision the usual long slats pieced together in a shingled way. However, even wood flooring can be even more interesting than what it is in its traditional form. Skilled contractors can take wood flooring pieces and lay them out in all kinds of different ways. For example, they can:
Install the flooring in a squared design to create an almost spiraled effect

Install the flooring in small pieces to create a multitude of geometric patterns

Install the flooring in varying widths and angles to create a more contemporary look
Patterned wood flooring is not actually a new idea; it has been used for a lot of years, but sparsely because it has historically been a lot harder to install. Parquet wood flooring is a good example of patterned wood flooring from the past. However, the availability of modern tools and equipment, as well as a greater access to wood materials has allowed the patterned flooring to be a more feasible option.
Takeaways to Remember
Multicolored or colored tile can be just as effective as carpet or vinyl in creating a unique space

Patterned wood flooring gives your home a unique style element

Tile with intricate designs perfectly ups the designer appeal or an otherwise boring space
Installing the right flooring in a room is one of the easiest ways to make it look and feel completely different. Flooring is the platform that sets the stage for how the room is perceived, so it is absolutely important to watch flooring trends, do your research, and find what's best for your room. Reach out to us at RWC Windows, Doors & More for help finding the right flooring for your home.