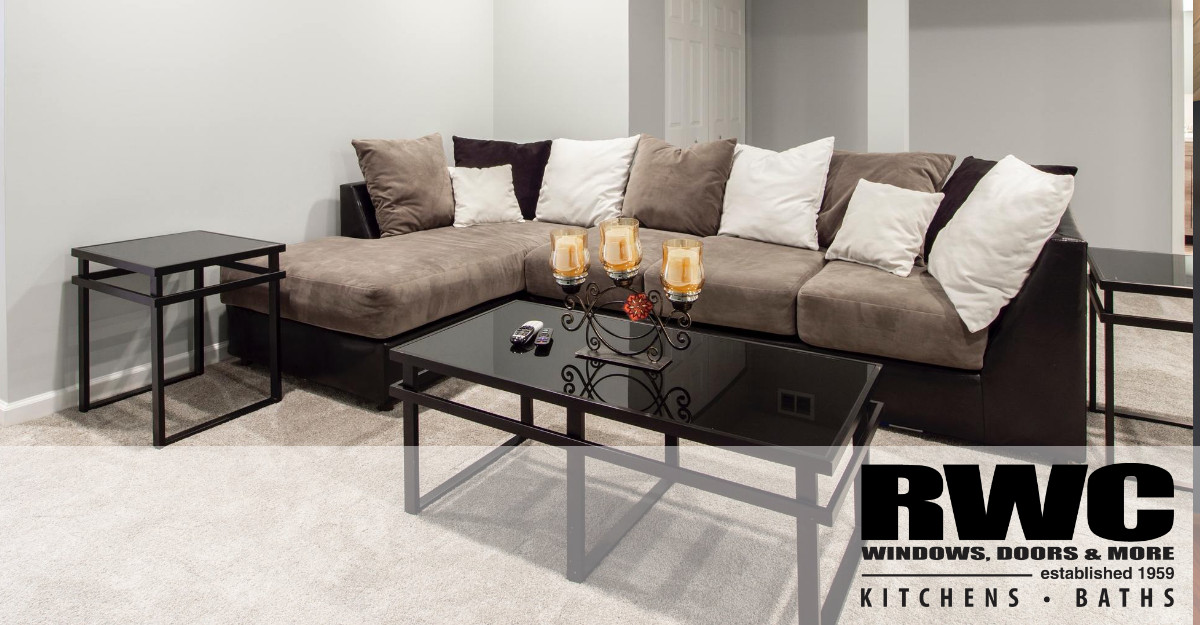 Introduction
Smaller houses are advantageous in some ways: less space to clean, less junk to manage, and lower energy costs compared to larger homes. But it can be tough feeling cramped within your own home. If you're a little pressed for space in your home, you may have wondered how to make a small room look bigger. Fortunately, there are ways to utilize the function of a smaller room while incorporating design styles that provide the illusion of spacious living.
General Tips
There are a few simple things that make a room feel more spacious. Keeping things in their place allows for space to be used more efficiently. Books, for example, take up less space on a shelf than when they are scattered across every table and surface in the room. In general shelving is a great option for smaller rooms as it provides a simple way to stay organized.
Positioning furniture as to allow a clear pathway makes the room feel less cluttered and gives the impression of having plenty of space. Plain and simple textures and color schemes are easier on the eyes, and allow people to focus on the available space rather than the items which are taking up that space.

Paint Schemes
There is also a practical solution concerning how to make a small room look bigger with paint. Lighter colors feel more spacious, as opposed to darker tones which draw the room in upon itself. If there is a view to an adjoining room or hallway, matching colors, or complementary colors, can make the adjacent space feel like part of the same room and increase the perceived space available — rather than making a distinct boundary where one area ends and the next begins.
A good trick when wondering how to make a small living room look bigger is to open the curtains (try sheer ones that run floor-to-ceiling), use rugs to accent the space, and display large pieces of art or hang plants/paintings on the walls.
Wallpaper trends come and go, but there is a solution concerning how to make a small room look bigger with wallpaper. Intricate designs are interesting to look at, but also can close the room in upon itself. Choose a light color with a simple pattern to expand the room into a more spacious area.

Mirrors and Lighting Design
Mirrors aren't just for the bathroom or for looking at oneself in, they inherently add space to a room. How to make a small room look bigger with mirrors is always an interesting question and design choice to approach. Placement is fundamental to using mirrors. When a mirror reflects the room itself, instead of the people in the room, it can perceivably double the amount of space available.
Mirrors also reflect light, so a lamp can double its illumination with a mirror. Appropriate lighting is a final factor toward making an area feel comfortable. Too much light makes the space uncomfortable as does not enough light, and more important than the size of the room is how comfortable it feels to spend time there.
Takeaway Points
Understand the size of the room and how to make it feel accessible.

Utilize storing and multi-functional furniture to stay organized

Try light paint schemes and curtains

Reflect and allow light in with mirrors and lamps
Conclusion
Trends come and go, but a great home is timeless. What's most important is how the home suits the family who lives there, and the professionals at RWC: Windows, Doors, and More are familiar with those needs while understanding how to provide great designs to make your house not just a house, but a home. Give us a call and one of our professional representatives will be happy to discuss your needs at a time of your convenience.