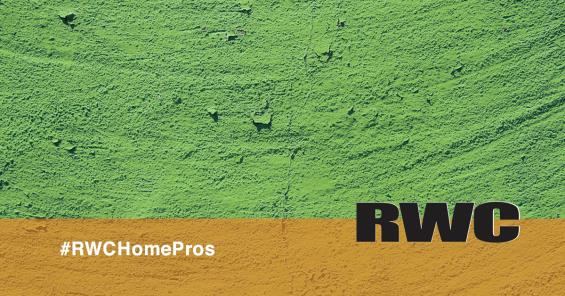 Every year, Pantone releases the "Color of the Year" – its chosen to capture the mood of the current time. Interior decorators often pay close attention to this news since it helps them choose color schemes for their designs. Fashion designers and other designers also incorporate the Pantone color into their work as well. How can you do the same?
First: This Year's Color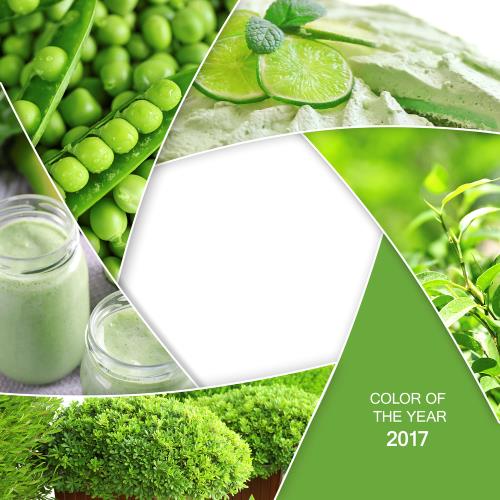 For 2017, Pantone has selected the Color #15-0343, which is more commonly known as "Greenery." It's a shade of green that is reminiscent of the leaves that have a slight yellow overtone.
According to Forbes, Pantone says that its choice hearkens to the movement to "go green," which it believed to have reached "a crescendo" at this time. The shade also speaks to new beginnings, regrowth, and the freshness of both spring and summer.
Green is a color that is easy to work into many decor styles, and this makes the year's pick much more versatile than some in years past. Here are a few ways you can do this:
Add Accents and Pops of Color
This is the easiest way to bring a yearly color into your home. Put a lamp with a Greenery-colored base on an accent table, hang a picture that features the shade, or even paint a short stretch of wall in it. These methods will allow you to stay up on the ever-changing color trends without having to make a large investment of both time and money.
Paint an Entire Wall or Room
With Greenery, you can actually paint a whole wall, or a whole room, without overwhelming your space. Of course, if you do this, it's important to consider how the new wall color will look with your current furniture and accessories.
If you decide that more changes will have to be made in order to achieve the most awesome results, try taking a look at Pantone's other colors for the year. There's a palette of 10 shades, including many brights and a couple of neutrals, so you can change up the room and still have plenty of variety.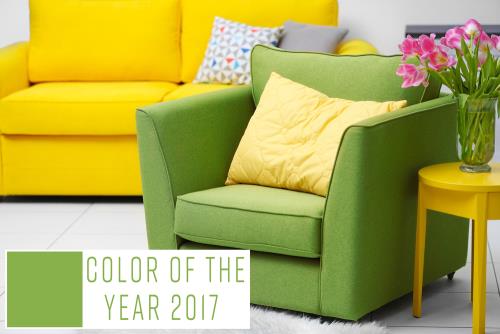 If you've been thinking about getting new furniture, consider getting a few pieces in Greenery. They'll be trendy now, but the color is nice enough that it'll still look good a few years down the line.
Would you like to green up your furniture without actually replacing it? Try using throws and blankets to turn your sofas and chairs into trendy pieces. This makes it super-easy to change the look every year with the trends!
Use Pillows and Other Soft Accents
While an entire furniture piece done in Greenery will make a big impact, that isn't always what produces the best look for your space. Sometimes, something smaller, such as a green throw pillow, is what will create the look you seek. Place one or more against a contrasting background to catch the eye.
Rugs are also good additions when seeking to bring a specific color into a room. A small one will invite people to investigate a particular area, while a big one will freshen up your entire floor.
Remember the Exterior
There are plenty of options for freshening up the outside of your house. Paint your door or trim for a trendy, but easily-changeable, update. Alternatively, consider choosing Greenery for part of a renovation project such as new windows. This color is great because it will be the "in thing" now, yet won't look stale for years to come.
No matter how you'd like to use Pantone's Greenery this year, visit our website today to schedule your visit from RWC. Our designers will be glad to create the perfect plans that make use of it. We are also happy to install and do any renovation-related updates in New Jersey.