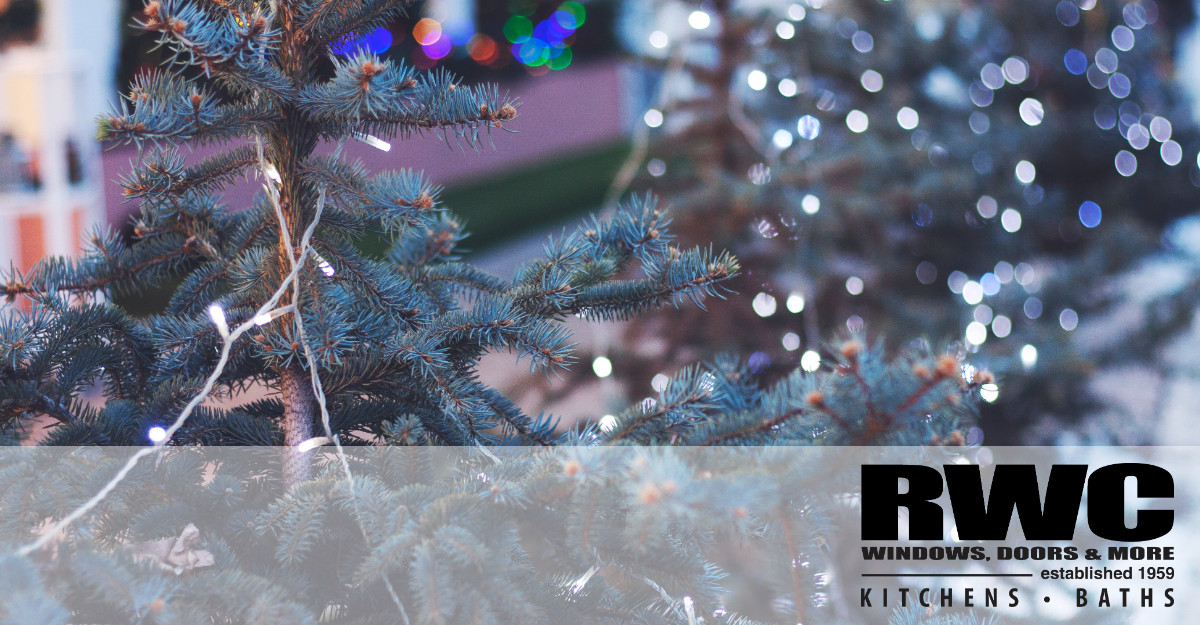 Home is where the heart is, and when the holidays roll around, it can also be where lots of family and friends come together. This year, put your creativity to the test by decking out your home with traditional Christmas decorating ideas—or those that are a little bit outside of the box. We've found a few ideas to help give you some inspiration.

Christmas Decorating Ideas 2019
Be Blue
Forego the traditional reds and greens of Christmas in favor of blues and silvers. This year, homes all over the world will look like their own winter wonderlands, with silvery flecks of shine that bounce off bluish backgrounds. Think midnight blues with aquamarine hues. Bring in a touch of the cool side of the crayon box, accented by whimsical shades of brilliant whites and silver-coated focal points.
Go Au Naturale
Bring shabby chic into your Christmas decor by inviting the outside into your home. Utilize pine cones, bark, feathers, moss, and other elements Mother Nature already provides. You can find plenty of DIY tutorials online to help bolster your inspiration, or if you're feeling crafty, you can go it alone and create your own innovating decorations.
Don't Skimp on the Lights
Lights are a magical part of the Christmas season, and this year, people will expect to see them just as much inside your house as they would outside. Light up your home with candles, Christmas tree lights, and glittering messages that make people feel welcome as soon as they walk in the door.
Christmas Window Decoration Ideas
Whether you're saying hello to passersby, or giving your guests something to look at when they're looking outside, your windows offer a great opportunity to spread a little Christmas cheer. Here are a few window decorating ideas you might not have thought of:
Put Up the Plaid
Plaid curtains offer a fun, spirited approach to everyday living spaces. Red, green, and gold plaid plays well against the traditional colors of the season. However, if you're opting for the blue Christmas we noted above, consider going for blue and silver plaid curtains to draw out the whimsy of this magical season.
Place Poinsettias on the Sills
Poinsettias are a quintessential Christmas item. You're probably used to seeing them as centerpieces on tables, but if you give them the responsibility of showcasing their beauty from the comfort of their own window sills, your home will be instantly filled with Christmas delight.
Make Miniature Presents
Wrap tiny boxes in an assortment of wrapping paper and bows, piling them into the window when you're done decorating them. You can use all sorts of household items to hold the shape so your window sill holds a bit of intrigue and excitement when people pass by. You can wrap empty toilet paper rolls, empty juice boxes, and plenty of other items you'd otherwise toss or recycle.
Outdoor Holiday Decorating Ideas
The outside of your home is just as important as the inside, especially when this special time of year arrives.
Create Lantern Garland
Lantern garland is a fun way to illuminate your outdoor space in a way that doesn't detract from the other decorations you might have around the house. 
Bring Rudolph Along
A chalkboard buck head might seem silly at first, but think about the conversations it'll start when someone walks up to your door. Since it's a chalkboard, it's super simple to change the messaging depending on your mood or the events you have going on at the moment.
Make Faux Moss be Boss
Use fake moss to spread a message of joy or kindness across your front door.
At RWC Windows, Doors & More, we want to see your holidays succeed. Reach out to us if you need to spruce up your doors or windows before the busy holiday season gets under way!