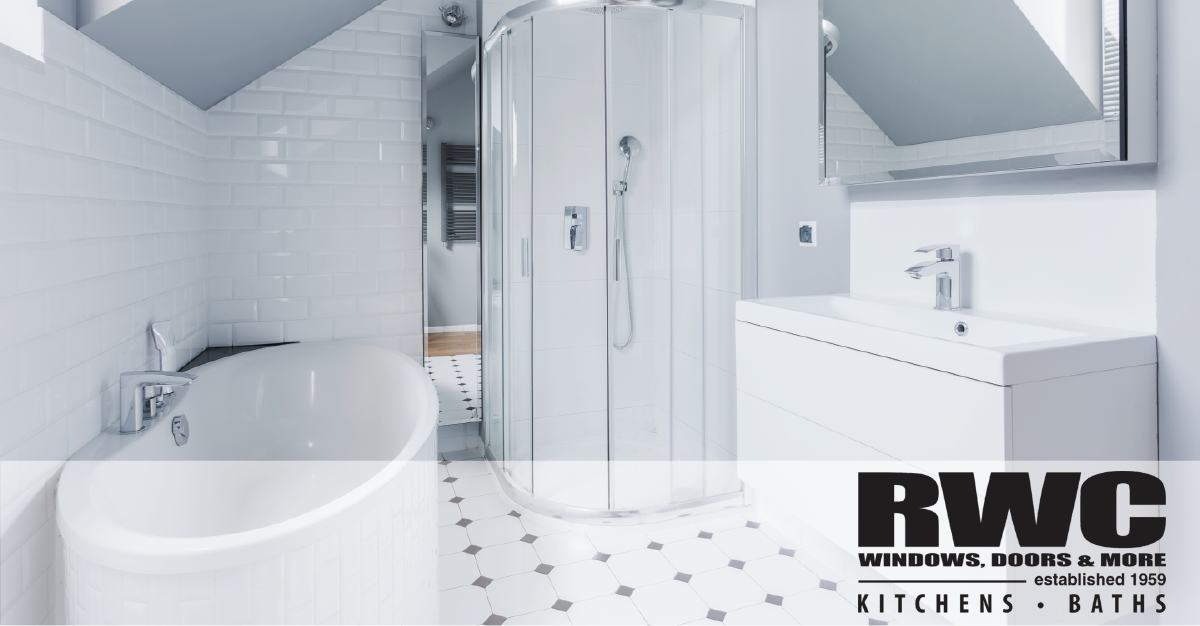 More and more homeowners are looking to replace outdated bathroom decor and inefficient fixtures with stylish, state-of-the-art features that create an oasis of pleasure. But for others, the bathroom remains a functional room in the home and these homeowners may wonder how to really know the signs of when to remodel your bathroom.
Consumer Reports conducted an analysis and reported that homeowners will generally recoup 62 percent of the investment from remodeling your bathroom at the time of resale, and suggests homeowners spend no more than 5 to 10 percent of your home's value when remodeling the master bath. But it doesn't matter if you're preparing to sell your home or if you simply want to know the obvious signs to remodel your bathroom.
Signs to Remodel Your Bathroom
For powder rooms, secondary bathrooms, and the master bath, if these spaces have a bad layout or can no longer support the needs of your family, then you will be pleasantly surprised at the changes a remodeled bathroom will make. Newer bathrooms make great use of vertical space for storage, will incorporate energy efficient showers, faucets, and toilets – and can add a sense of luxury at reasonable prices. Here are five signs that will certainly justify a bathroom remodel:
Structural or architectural problems include floor/wall tile that is cracked, dirty and moldy grout, water that doesn't flow towards the drain, cracked tub/sink, a wet floor, discolored shower walls, insufficient lighting, or non-functioning fixtures and cabinets are all signs that the bathroom is near or at the end of its service life for either architectural materials or plumbing fixtures.

Your bathroom no longer fits the family in size, comfort, or functionality. Maybe your family has grown in number or age, either way remodeling your bathroom to accommodate changing family needs, creating a common solution for family members that need more space or more privacy.

Leaky fixtures and outdated sinks/tubs/toilets are quietly siphoning water that may or may not be noticed as leaks. Also, consider that

toilets can account for nearly 30 percent

of an average home's indoor water consumption according to the EPA. This is an important issue to fix because moisture and humidity make the perfect breeding ground for mold and mildew. Not only that, outdated fixtures are major water wasters – especially toilets and showers.

An ineffective layout is a great reason to remodel any bathroom as designers now use space planning software to get the most functionality out of limited spaces. A streamlined bathroom might replace a bulky cabinet/sink combo with a pedestal version and a full tub/shower with a

glass-enclosed step-in shower

.

Poor lighting that increases frustration for detailed tasks such as shaving and applying makeup may not seem important, but having excellent overhead lighting along with task lighting will make these daily activities easier and more enjoyable. For your family's safety, bathrooms should be well lit with dry floors and a minimum of sharp edges.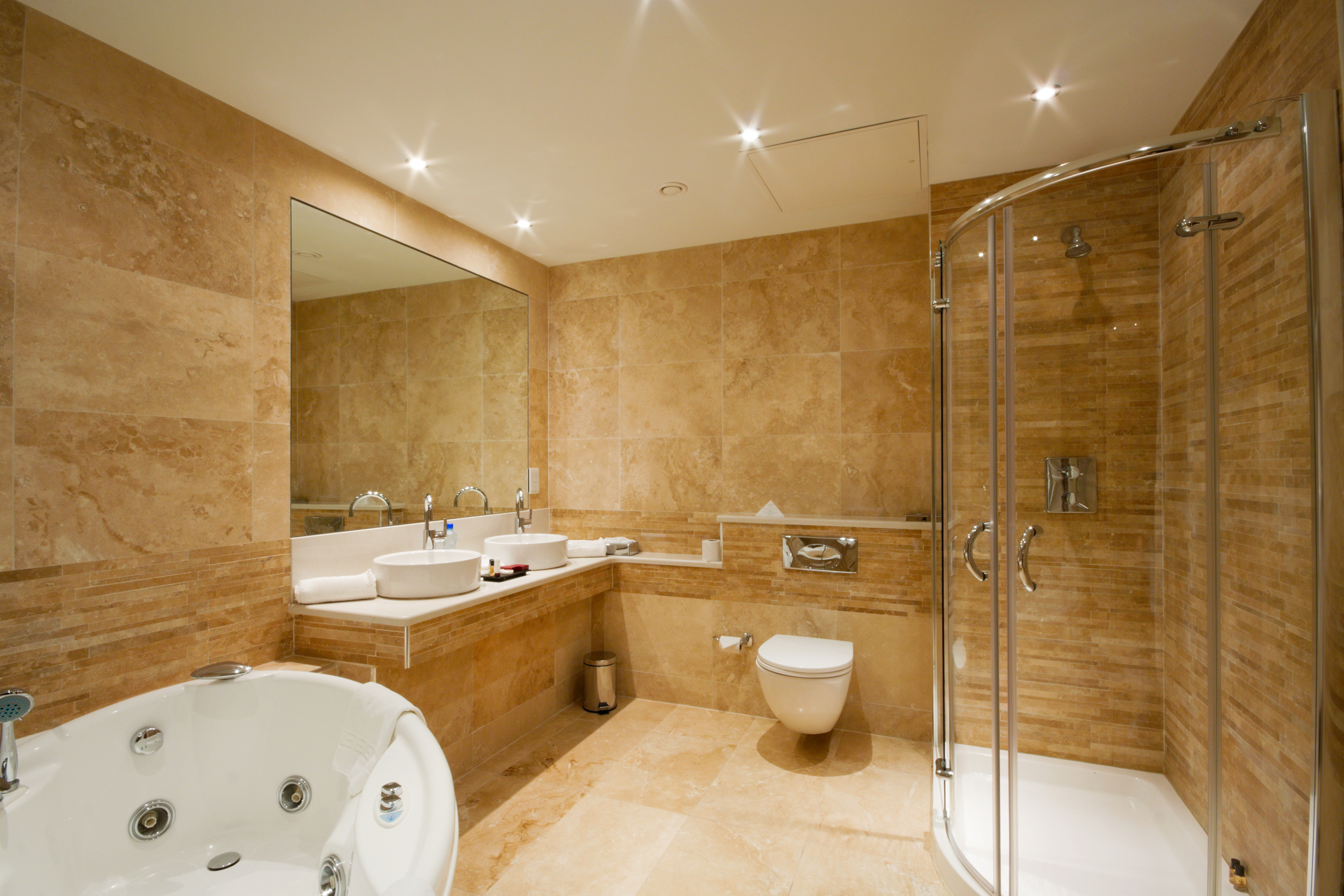 Bathroom remodeling can range from updating surface materials such as new flooring, paint, and cabinetry to a complete demolition of all the old fixtures, components, and finishes to create a completely new bathroom style with improved functionality. Either of these two options can use the help to a professional service that specializes in both design consultation and home remodeling.
Takeaways for the Homeowner
Plan your lighting fixtures to include task, general/ambient, and accent lighting.

Quality materials for the floor and countertops should be a priority.

Water efficient fixtures can save thousands on your annual utility bills.

Expect to get a return on your

bathroom remodel investment

when selling the home.

Treat your family to a luxury feature such as a body spray or rain shower head.
When you need direction on how to remodel your bathroom, contact RWC Windows, Doors, and More for expert consultation and professional installations that will turn your outdated bath in a dream spa for the family.