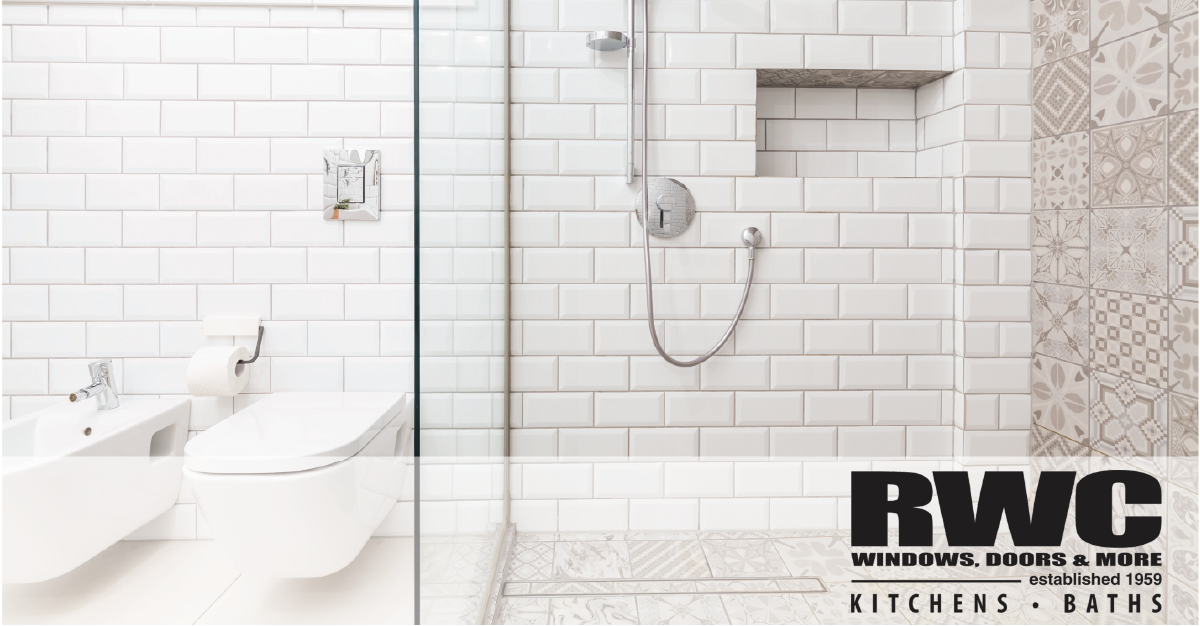 When it comes to home improvement projects, many homeowners ask the question, "bathtub or shower, which is better?" There are plenty of advantages to getting rid of your full-size tub with stained grout and tinged fixtures. A home remodeling project that is topping the list will offer the best alternative – a modular shower stall that boasts a modern look, has increased efficiency, and is easy to clean.
According to the Senior VP of Keller Williams Realty in a New York Times interview – "The industry trend is to have walk-in spa showers…if you plan on renovating only one bathroom, and there is at least one bathroom somewhere else in the home, then "go for it."
Tub vs Shower – What are the Benefits
When you decide to sell your home, an updated bathroom with modern amenities will appeal to many prospective home buyers. Home improvement industry studies show that a home's value can increase by 56% after an upscale bathroom remodel. Therefore you can expect to get a return on your financial investment, in addition to the enjoyment of a luxury bathroom experience.
The question of a bathroom remodel tub vs shower can be easily answered when you look at the benefits of upgrading to a walk-in shower stall:
For small bathrooms, a shower stall makes efficient use of space and makes the area seem larger with increased space for storage.

Shower stalls are design-friendly with universal models that can fit easily into most spaces without excessive demolition.

Turn your bath into a luxury spa with shower stalls that include a sitting bench, elegant fixtures, and jet massage water flow technology.
The Best Shower Stall Features
When you convert to a tub-free bathroom, don't think you'll be losing the invigorating effects of a good soak in the tub. With the right shower fixtures, you can reap the benefits of hydrotherapy, which uses water at various temperatures with massaging effects to boost your mood and increase energy levels. When shopping for a shower stall, consider the following features that can turn a daily ritual into an invigorating event:
Budget-friendly fiberglass options are available or luxury models with flip-down seating

A wide range of sizes to fit most spaces, and universal designs for ease of installation

Multiple styles to suit your home bathroom decor or create an entirely new and modern look
Other shower enclosure features include a thicker coated glass that is much easier to clean and much harder to shatter in case of an accident. You will also enjoy selecting from a wide range of shower materials such as polished stainless steel frames and ceramic tiled enclosures. A variety of styles include frameless, curbless or geometric-angled styles.
Tub vs Shower Take-Aways
Partner with an experienced home remodeling service that can help with design choices in addition to installation

A stand-alone bathroom shower can increase the value of your home when it is time to sell

Bathroom and kitchen updates are still the leading home improvement projects desired by homeowners

A tub free bathroom remodel can increase the space and efficiency in smaller bathrooms

Shower stalls with massaging water flow fixtures can have therapeutic health benefits
Don't make the mistake of employing a handyman for a shower remodel. Your bathroom floor will require waterproofing and must be correctly mounted to the wall. The shower base and the location of the drain must also be considered to prevent accidental flooding.
When you've reached a conclusion over the bathroom remodel tub vs shower question, contact RWC Windows, Doors, and More for a professional tub-free bathroom remodel. Our design specialists are award-winning and our technical teams are trained to meet the highest level of quality installations.