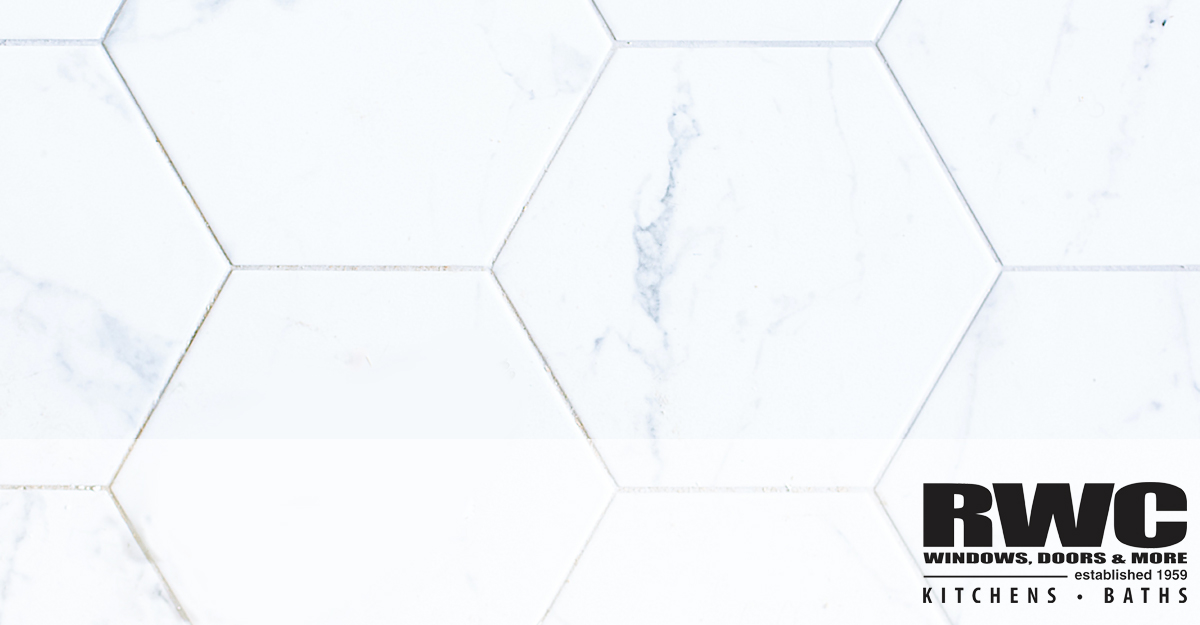 So you're ready to update your bathroom decor, and you're looking for the latest bathroom tile trends for 2020. Designing your dream bathroom can be a lot of fun but it can also be stressful! You have a head-spinning variety of colors, textures, and styles to choose from, some carried over from last year, some newly hot, and some that are eternally tasteful and will be in style forever. On your journey, you'll also discover that there are some bathroom trends to avoid unless you like being quirky and edgy. But each year brings its own fancies. Here are some of the looks that bathroom renovation contractors and suppliers are reporting as the top bathroom tile trends in 2020.
Matte Finishes For Understated Beauty
Tile flooring and walls with a matte finish have always been a favorite bathroom decor, and this year is no exception. A matte finish gives you the ability to create a soft, comfortable feel that doesn't overwhelm the onlooker. Besides their look, they have some other more practical benefits that you should consider. They don't show the smudges, dirt, and watermarks as well as other types of tile styles, they are easier to clean and maintain than glossy ones, and they aren't as slippery so they're safer. This is important in high traffic bathrooms. Since matte finishes don't reflect light very well, they should be used in bathrooms that have plenty of artificial and natural lighting. Great for an elegant and sophisticated look.
Add Interesting Complexity With Herringbone
Herringbone tile design and its cousin chevron have been around a long time but the pattern is just starting to get popular in bathroom tile flooring and walls. It makes for an interesting puzzle-like effect that adds some pizazz to any space. Since the herringbone pattern is created with regular rectangular tiles, it's easier to create your own personal designs by mixing and matching different colored and textured tiles, how the tiles connect with each other, and the color of the grout for contrast. Herringbone can be used in just about any type of bathroom decor, from ultra-modern to rustic.
Classic And Stately Marble
Marble has been used in palaces, mansions, and the buildings of state since ancient times for its regal and complex beauty. It is available in many different subtle shadings of color and vein patterns, and technology has made it more accessible and affordable to consumers than ever before. Now there are porcelain tiles available that mimic natural marble almost to perfection. Marble tile flooring and walls with paler, muted color tones that showcase the natural characteristics of the stone are fast becoming one of the bathroom tile trends of 2020
Gray Tile Has Great Possibilities
A lot of thought has gone into which color is best for bathroom tiles. Gray-colored tiles have gotten a bad rap at times in the past because people think it gives a sad and melancholy look to a bathroom, associating it with dark and stormy days and restless seas. But people with more imagination have made gray one of the most popular 2020 bathroom colors. They understand how different shades of gray can create an elegant and sophisticated serenity in your bathroom. Definitely a choice to consider.

Tones Of The Year
Warmer, lighter, paler, muted, and subtle are all words that can be used to describe the tones that dominate the top bathroom tile trends in 2020. Sophisticated and understated are in, as well as comfy and cozy. At the same time, the patterns are tending to be more extreme.
To sum up the latest bathroom tile trends in 2020:
Matte finishes

Marble

Herringbone

Gray

Warmer and more extreme tones
When you're ready for your bathroom renewal, RWC Windows, Doors, Kitchens and Baths is here for you. Contact us for a free consultation.