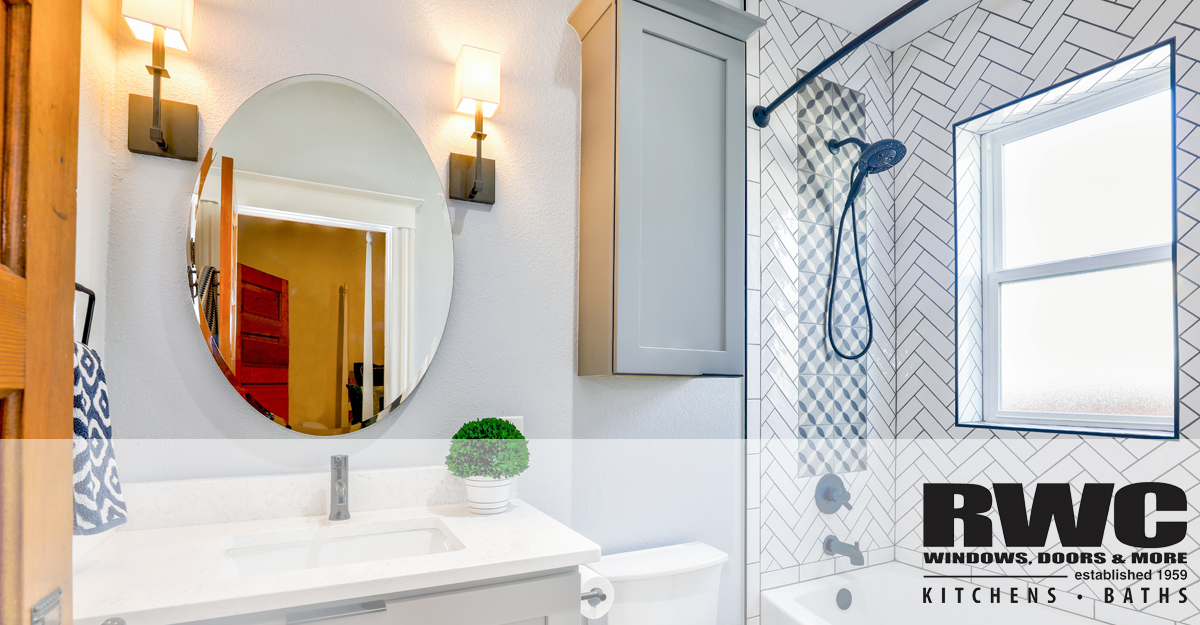 Are you feeling confined by a cramped bathroom space? Maybe there's not much you can do about the physical space of your place, but there are ways you can make a small bathroom look bigger. Let's investigate a few ways you can add virtual square footage to the place where you keep your porcelain throne.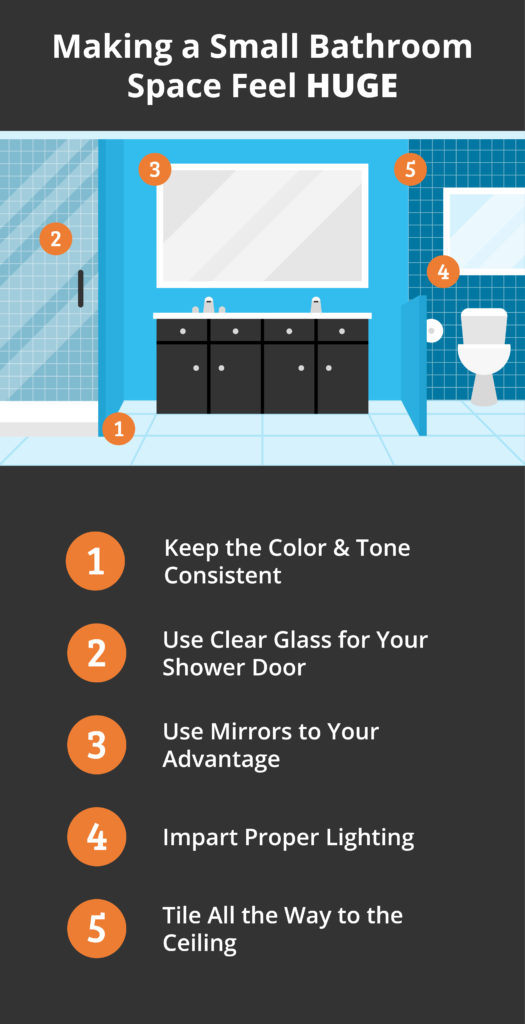 1. Keep the Color & Tone Consistent
If you're wondering what colors make a small bathroom look bigger, stick with light shades that'll brighten up the room or those known to reflect feelings of peace. Pale, soft colors have a tendency to give the illusion of more space. Avoid big, bold colors in favor of pastel tones, neutrals, and whites. Cool colors like blues, greens, and purples do double duty, emoting a sense of serenity while simultaneously opening up your space.
Avoid the impulse to mix and match colors, textures, and patterns. In small spaces, it's best to keep the color scheme consistent to avoid giving the eye too much to take in. A mix of shades and colors chops up the space visually and makes it seem smaller.
2. Use Clear Glass for Your Shower Door
Frosted glass doors and shower curtains cause your eye to stop short of the actual space of your place. One of the easiest ways to make a small bathroom look bigger is to use clear glass for your shower door so your eye keeps going all the way back to the wall. Think of it as though you're pushing the wall back with a simple visual trick that gets rid of visual obstructions.
The same idea goes for removing clutter. A neat, clean bathroom always looks more spacious than one that has things laying everywhere. Only keep essential, must-use items visible and keep everything else put away in cabinets or drawers to give your line-of-sight the clearest landscape possible.
3. Use Mirrors to Your Advantage
If you have enough room, put a large mirror in front of your bathroom sink. Mirrors reflect light and pick up the colors and patterns you've selected for this room. You could also consider a collection of smaller mirrors arranged in an artful pattern, rather than one large mirror. If you have windows in your bathroom, place mirrors directly opposite of the window so your wall decoration can capture the natural light and spread it all around the room. Bright spaces automatically seem larger than dark ones.
4. Impart Proper Lighting
If you have natural lighting (such as a window or skylight), use it to your advantage by adding the mirrors we discussed previously. Of course, you don't always have that option if your bathroom doesn't have access to outside walls; in those cases, seek proper lighting that brightens up the room without taking up extra counter space. Recessed lighting in the ceilings is a great way to add brightness in a way that complements your space. Wall sconces can also add quite a bit of style while brightening up your space with warm, soft lights that are great for bathrooms.
5. Tile All the Way to the Ceiling
Some bathrooms reflect tile that stops a foot or so before the ceiling. This automatically causes the eye to see another transition and more contrast, which makes the room appear smaller. By taking the tile all the way to the ceiling, you're eliminating transitions and giving your space a more expansive feel. Also, consider using big tiles in small bathroom spaces. With this design, there are fewer grout lines in the walls, which makes them visually less cluttered.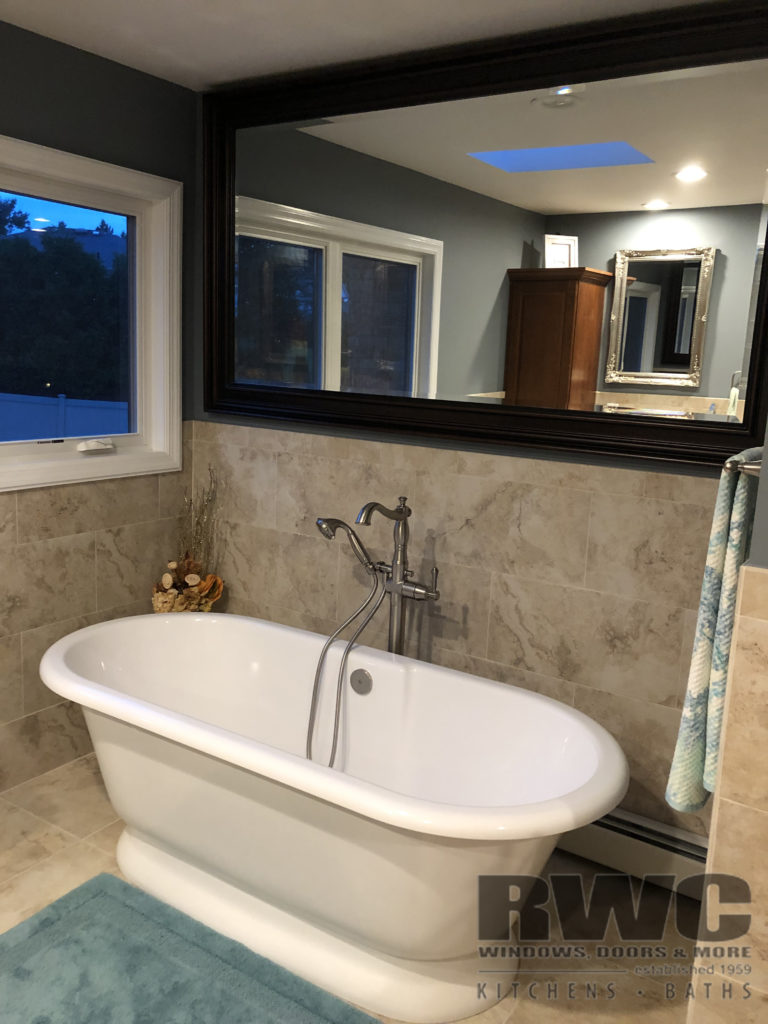 At RWC Windows, Doors & More, we know how to help New Jersey homeowners enjoy their bathrooms as they've never done before. If you've wondered how to make a small bathroom look bigger with flooring, tiling, or the right glass shower door, RWC can help! We're standing by to walk you through your initial bathroom redesign consultation today. All you need to do is reach out to our team!