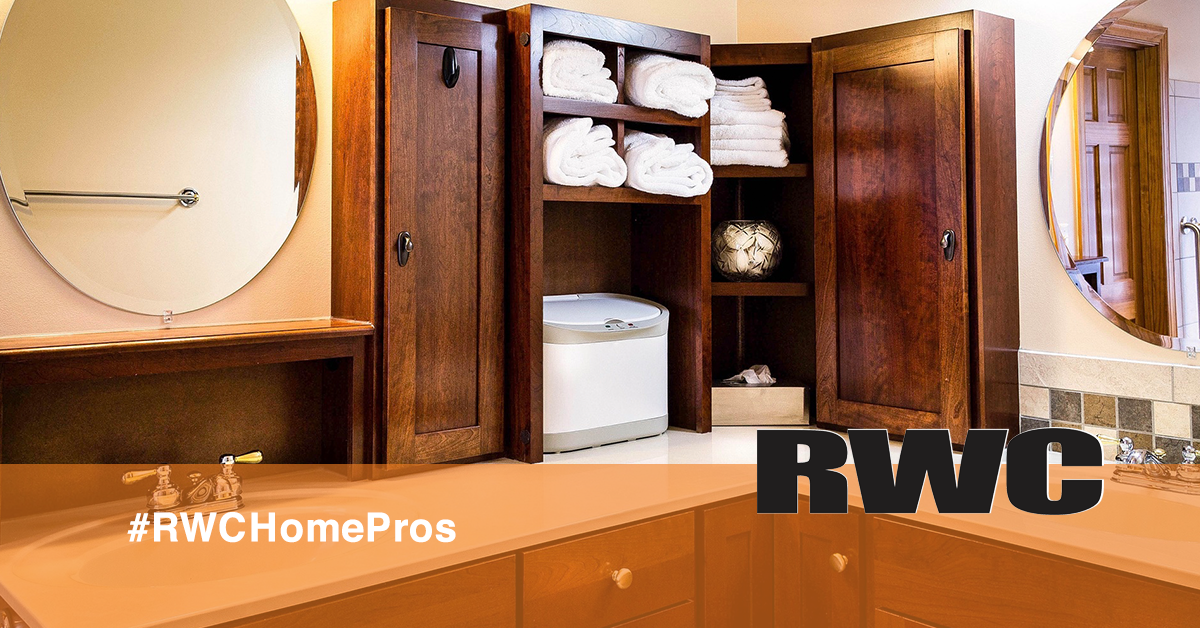 Even though your home's bathroom may be small and charming, lack of storage in this space can leave you surrounded by clutter. According to This Old House, a full bathroom must have at least 36 to 40 square feet, which is substantial enough for the necessities but does not leave room for much else. In a small space, the key to optimal functionality is in making the best of the space you do have. Check out these seven easy ways to increase storage space in your small bathroom.  

Implement Under-Sink Storage
The space under the sink is reserved for the necessary plumbing, but there is still room for some small shelves. Select a vanity that houses the plumbing and gives you ample storage with cabinets and drawers for all those bathroom necessities.  
Install Custom Cabinetry
Custom cabinetry is more common in the kitchen, but it works out just as well in the bathroom. If you have a small amount of space to work with, integrating custom cabinetry that is designed for your space can give you all kinds of new storage opportunities.  Custom cabinets can have a shallow stance or be fitted into the depth of the wall to maximize space and storage.
Integrate a Built-In Shower Niche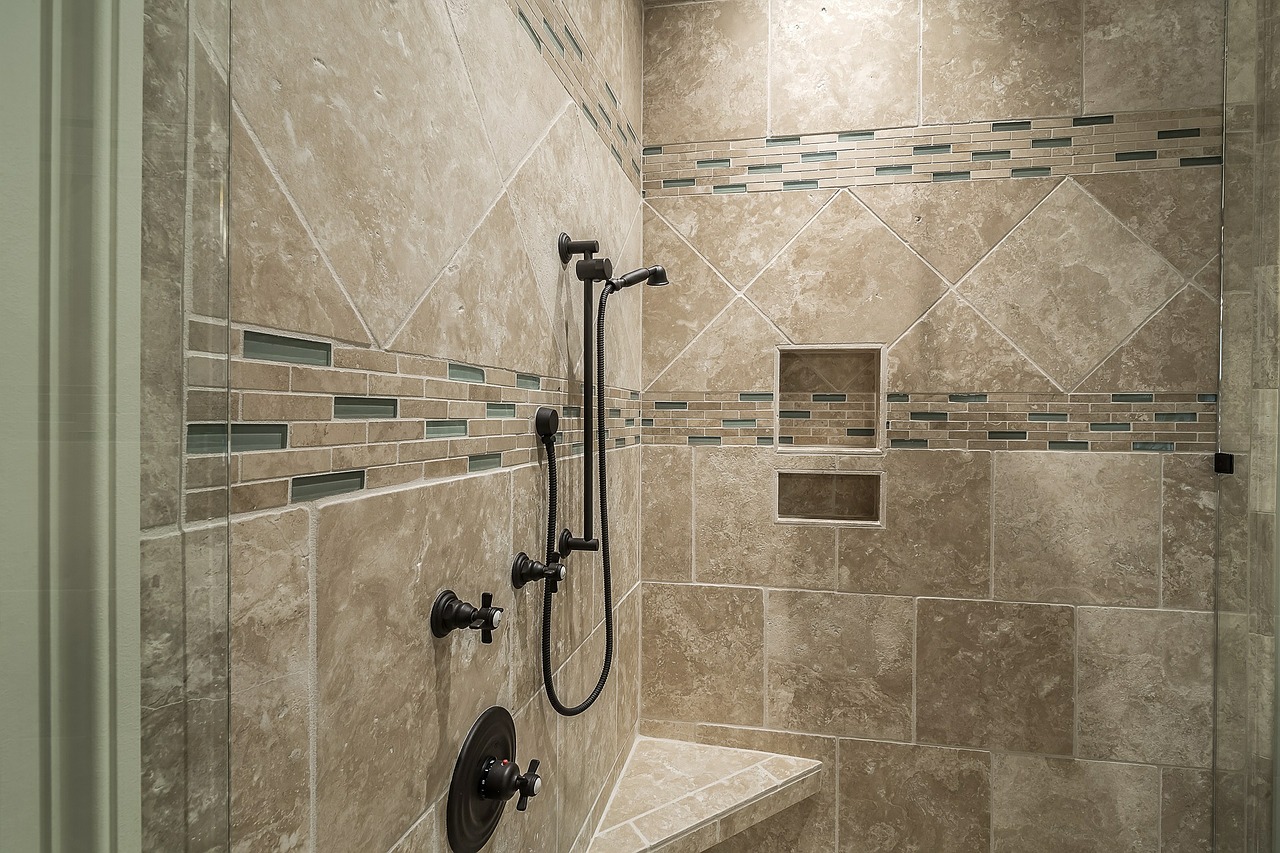 A shower niche is a recessed section or integrated shelving unit inside the shower or tub where you can place everything from shampoo and soap to loofahs and sponges. Some tub and shower surrounds have these handy niches built right in, but the niche can just as easily be installed by a good contractor in the wall with a tiled surface.  This built in solution saves the need for additional shower shelving or other storage for all your bathing necessities.
Install Shelving in Small Spaces
There are numerous spaces that are left empty in the bathroom that could potentially house extra shelving space. A few examples include:
the narrow area between the sink or vanity and the wall

the space between the toilet and the wall

over the toilet

between the shower or tub and other fixtures
These spots may not offer a lot of floor space,  however, they offer vertical height, which means they can be ideal for slim line shelves.
Include Towel Holders and Hooks
Never disregard the importance of towel hooks and holders. These simple fixtures are easy to install and will prevent the space from being cluttered with towels.  Installing a hook or towel holder behind the bathroom door is a simple solution to keeping your towels out of sight and off the sink.  It also allows for the towels to dry quicker. 
Upgrade Your Medicine Cabinet 
The medicine cabinet offers a valuable bonus of extra storage space if it is the right model. Many homes only offer merely a mirror with no shelving behind it; a missed opportunity to create more storage space! Upgrading your medicine cabinet is a simple solution to keep your toothpaste, lotions, soaps and other personal items out of sight.
Redesign to Create Storage Space
Sometimes the bathroom's functionality is the issue.  A poorly design or awkward configuration could be preventing you from adding the storage you desperately need.  Redesigning your entire space allows you to create a better configuration and more storage.
Points to Remember to Increase the Storage Space in Your Small Bathroom
utilize the space available under the sink, even if it means installing a new vanity

custom cabinetry can totally change how much storage you have

shower niches help house all those bathing necessities

make use of space from floor to ceiling with shelves

never underestimate the importance of shower hooks and towel racks

upgrade your medicine cabinet and take full advantage of this usable space

Redesigning your bathroom's current layout to create more storage options
A small bathroom can be a downside to your home, but with a little creative ingenuity, this space can be completely functional and . To find out more about a bathroom remodel, reach out to RWC for expert information and advice.