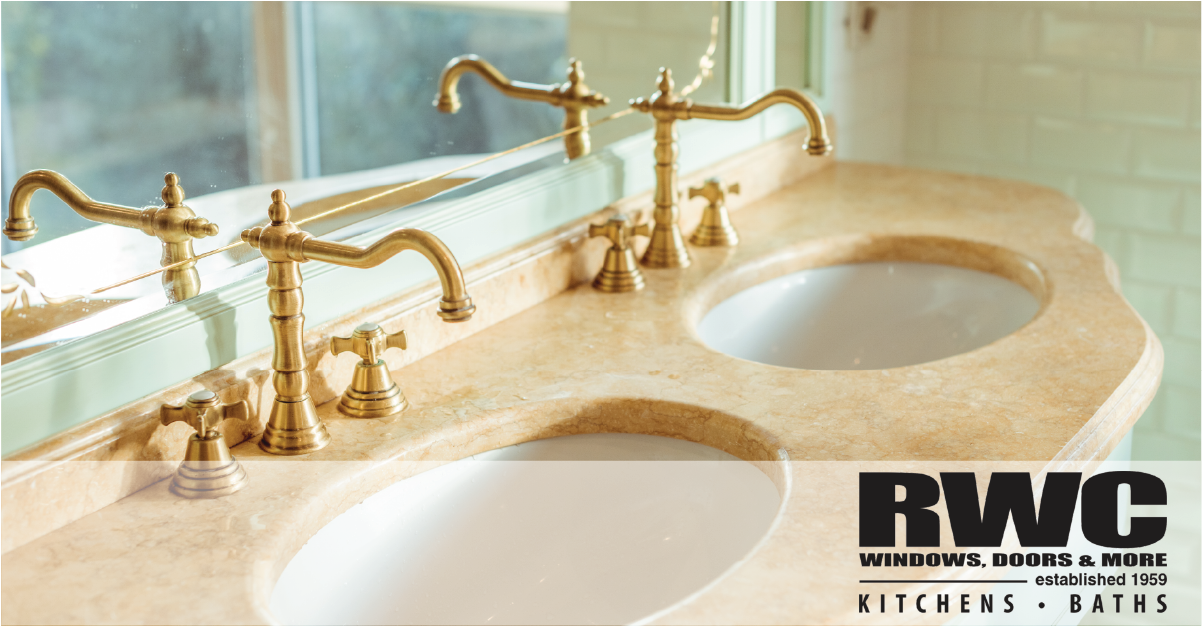 Bathroom and kitchen sink designs have entered a new season, combining high-tech fixtures with materials other than porcelain and styles that bring the wash basin up-front and center, as both functional and stylish. Traditional bathroom sink designs included the pedestal basin, the drop-in sink, or the below counter bathroom sink. What you will notice today in kitchen and bath showrooms across the nation is a wider variety of bathroom sink styles, shapes, special sizes and materials for homeowners who are remodeling their bathrooms.
Choosing the Best Bathroom and Kitchen Sinks
The best way to find inspiration for choosing a unique bathroom sink is to visit a reputable kitchen and bath design consultant to see the different materials and styles, along with how different types of bathroom sinks look in a real setting – and not an internet image. To give you an idea of the different types of the sinks that are now available for homeowners who are renovating their bathrooms or kitchens, here is a list of 6 types of unique sinks:
Console Sinks

Pedestal Sinks

Wall-Mount Sinks

Farmhouse Sinks

Bar Sinks

Vessel Sinks
Honorable Mentions
Undermount Sinks

Vessel Sinks

Corner Sinks

Double Sinks

Kitchen Island Sinks

Kitchen Sinks with Drainboards

Each style has its own advantages and disadvantages that come down to your preference. If you are only replacing your bathroom sink, then you may be limited to a certain length and width to fit your current vanity. Also, if you'd like to replace your drop-in sink with a vessel sink, make sure you have the vertical space to suit the height of the sink. Double bathroom sinks are popular if you have space, but keep in mind you'll be losing some countertop real estate in the process. Finally, if you're switching to an undermount sink, the bathroom countertop needs to be a waterproof material such as a solid surface material or stone.
Considerations for Sink Material
Once you've selected a bathroom sink style, you can add more distinction or charm to a bathroom by selecting a different material than the previous sink. Consumer Reports has done extensive testing on bathroom sink materials and their results suggest:
Focus on the material. Our tests showed that the material is more important than the manufacturer. Similar materials performed similarly across brands, so we based our evaluations of sinks entirely on materials.
With this in mind, the list of sink materials today is so diverse that complementing your bathroom finishes is possible – from a sleek and polished look to the warmth of a country cottage bath or the bold colors and clean lines of contemporary bathroom decor.
Stainless Steel

Tempered Glass

Ceramic

Mixed Resin

Bronze

Porcelain

Natural Stone

Granite Compote

Cast Iron

Fireclay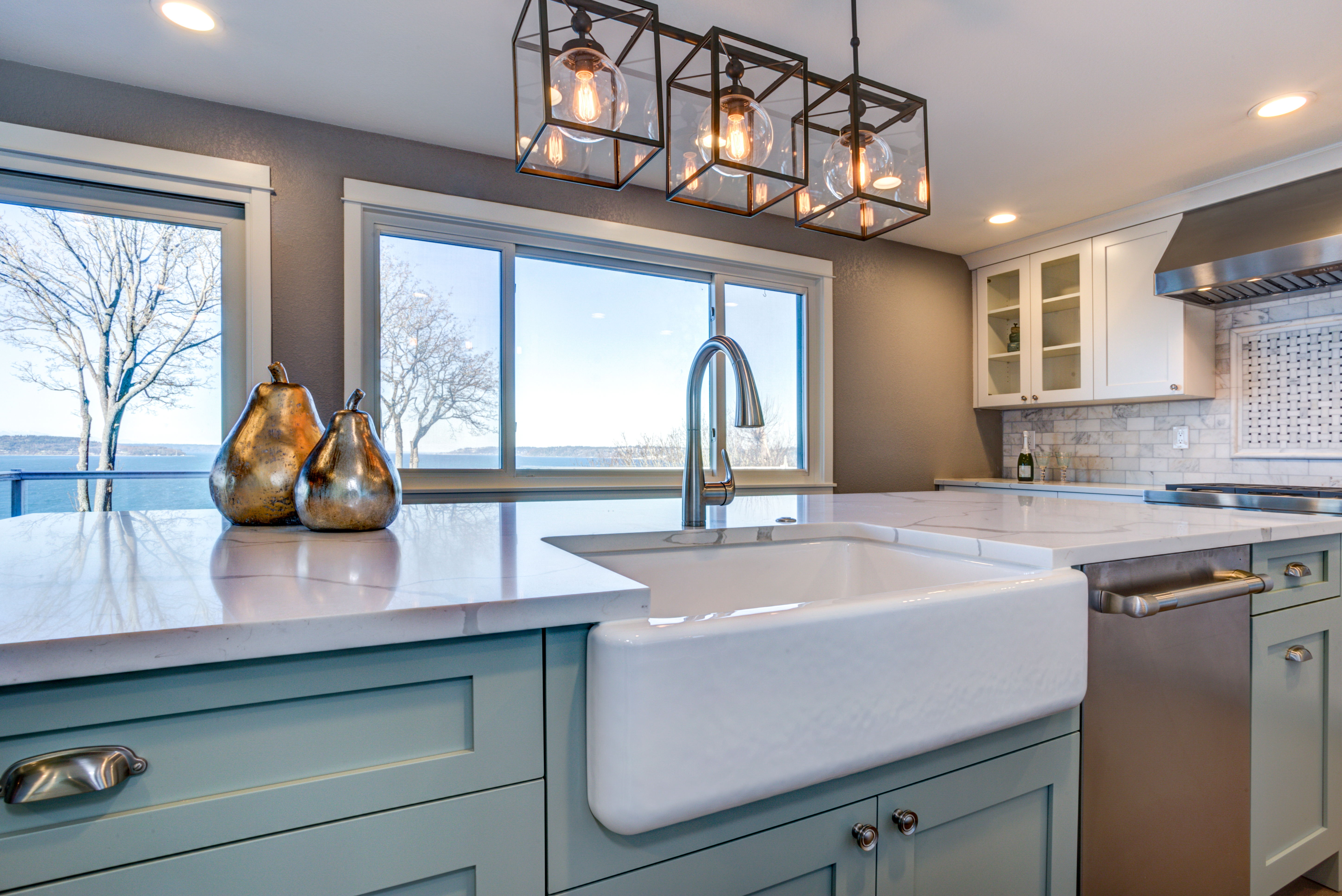 A ceramic sink is a smooth and extremely hard surface and when completely sealed you don't have to worry about dirt or grime penetrating the surface. But it must be cleaned with a non-abrasive cleaner and without bristle brushes. Porcelain sinks are now available in vibrant colors as opposed to the white fired clay styles of the past. A porcelain sink needs to be cleaned every day to prevent a build-up of soap scum that can eventually discolor the surface.
For contemporary bathroom sink options, either a natural stone or resin material will offer the softness that these decors demand. Poly-resin blends are nonporous and resistant to scratches, stains, or discoloration. They often simulate the look of stone and the material can be cast in unique designs to create different forms or sizes. A quick wipe with a clean cloth after each use is the only required basic maintenance.
For modern bathrooms with highly polished surfaces, a stainless steel or bronze sinks are no longer relegated to the kitchen only and makes a good option for bathroom sinks. You will have your options of polished or satin finishes, and when you consider bronze as a material you can further distinguish the look by selecting a weathered or matte finish or a patina finish which is hand-rubbed to bring out the lowlights and highlights of the material.
Takeaways
A new bathroom gives you the opportunity to increase your bathroom's beauty and functioning.

Research the best bathroom sink materials and styles in person, at a kitchen and bath showroom

A full-service kitchen and bath consultant can make sure your new sink fits your console

You can make a dramatic change with the style sink in a new and vibrant material
When you need any sink replaced, speak with the experts at RWC Windows, Doors, and More to discover new design ideas that complement your family's style.