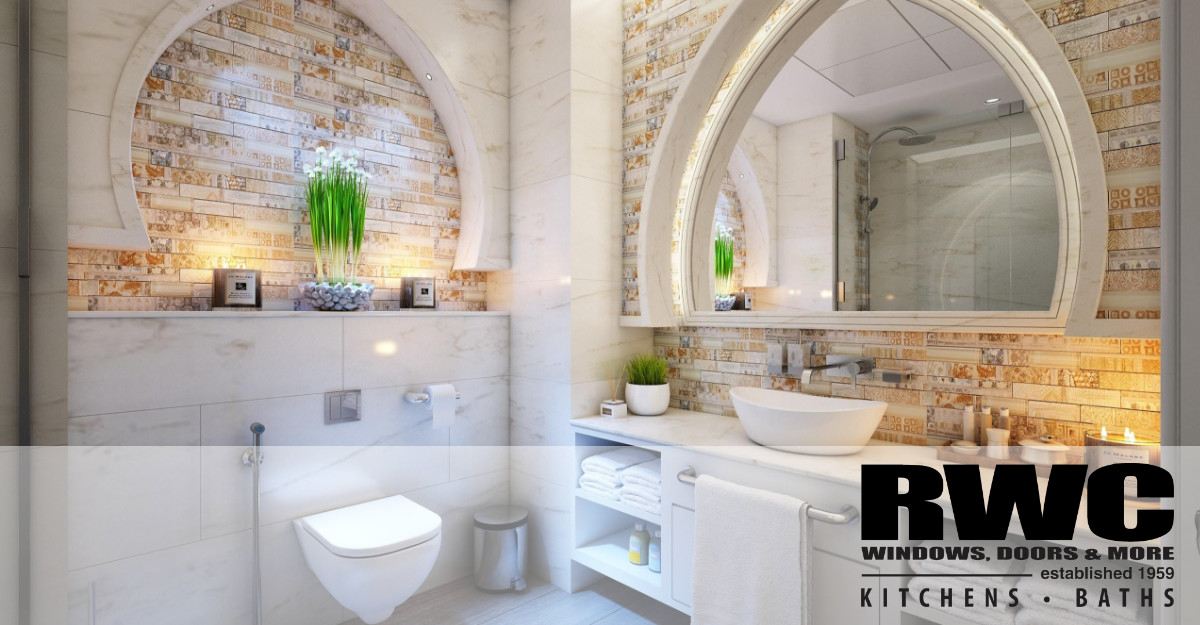 Homeowners have many reasons to consider adding a third bathroom in the home. Families grow, basements are converted into recreation rooms, or the home's bathroom layout just doesn't suit entertaining guests. And if you think a bathroom remodel doesn't give you a return on your investment – think again! According to HGTV:
"When buyers tour homes for sale, they're taking a close look at the bathrooms. For some, the sheer number of bathrooms in a home is critical—they must have a master, a family bathroom (full bath) and a half bathroom (powder room) for guests. "
And what better way to utilize the refund from your yearly taxes. Consider it a win-win situation when homeowners can recoup up to 60% of the cost of a bathroom addition, because this is one home improvement project that will greatly increase the value of your home.

Cost of Adding a Third Bathroom
A bathroom addition is a great way to convert underutilized space into a third bathroom. And with today's modular, walk-in shower stalls and vanities, a smaller bathroom can be added with only 30 square feet of space. Almost any home can accommodate a third bathroom in places you may not have thought about:
A walk-in closet

Converted pantry

Basement Area

End of a hallway

Repurposed laundry room

Under a staircase
Adding a Modest
Third Bathroom
So, how much value does a bathroom addition offer to your home's resale price? It depends on the extent and scale of the remodel. Consider two bathroom remodeling options – a midrange bathroom addition can cost $47,000, with an increase in your home's market value of about $28,000.
This bathroom mid-range price point considers a bathroom of about 6 x 8 feet with poured concrete walls, all new electrical wiring, and other nice bathroom features like:
Stone-top vanity and molded sink

Standard chrome faucets

Fiberglass tub/shower

Low-profile toilet

General and spot lighting fixtures
An Upscale Bathroom Addition
Often, it is the addition of a master bathroom for the homeowner's private bedroom or a luxury bathroom that can be enjoyed by the entire family that makes the most sense. This is especially true for homes that already feature a powder room or enough standard bathrooms.
An upscale bathroom has its rewards both while living in the home and when the home is sold. Expect to spend about $87,000 for adding an upscale bathroom to your home – but this could increase your home's resale value by $51,000. Here are some features of what a luxury bathroom would entail:
About 100-square-foot master bath

Neo-angle shower with frameless glass enclosure

Rain shower or body-spray fixtures

Freestanding soaker tub or whirlpool bath

Double-sink with stone countertop

Matching floor and wall ceramic tile

Custom cabinetry
Adding a
Half Bathroom
Half bathrooms only need enough space for a toilet, along with a sink and mirror. Yet, converting a small space into a powder room is not only great for guests, but is essential for homes without a bathroom on the main level. You can make the most out of a small amount of floor space by incorporating a pedestal sink or a modern, wall mounted sink.
The main factor to consider when adding a half bathroom is the cost associated with extending plumbing and wiring into the space. Partner with a professional kitchen and bath renovations firm that can determine the best location for a new powder room, closest to the home's water pipes and drainage system.
Takeaways
An upscale bathroom addition can add $51,000 to your home's value

A mid range bathroom can increase in your home's market value by about $28,000

Adding a main level, powder room is a popular home improvement project for older homes.
For all your residential bathroom remodel and additions in New Jersey, visit RWC Windows, Doors, and More for design consultation and professional installation services.
Note: This is an updated post of a blog published on Dec 18, 2018. Check out the original post below!
Every homeowner and certainly every investor understands the need to not just conduct routine maintenance and repairs but in order to maintain and increase a home's value renovations are usually needed. It goes without saying that renovating a bathroom or adding one is going to make the house more desirable and therefore more valuable. A better question is to ask is,  'how much value does a bathroom add?'. The fact is, not all bathrooms are equal and not all renovations are the same, so if you want to know if a bathroom increase home value, it depends on what the owner is willing to put into the house and the abilities of the contractor who conducts the job.
Understanding Home Value
There is more to home value than the house itself, or the amount of materials and labor used to build it. The area affects the homes value, as does the upkeep and any renovations which occur over the years. Some renovations might seem like a good idea, but might not be ideal as they add too much to the house which, because of other factors, can't truly take on the value the renovations are worth. For example, adding a bathroom in home is always going to improve the function of the house for the family who lives there, and will add value to the house, whereas adding a deck might not be worth as much if the lot is too small to enjoy it in private. An experienced contractor will always be able to help determine what types of renovations are going to best suit your situation, and what will provide the most additional value to the house.
Types of Upgrades
The fact is, there are all sorts of upgrades and renovations, and many different levels of work, which can be done with your bathroom. Simply painting it can freshen the room and provide a better feeling of luxuriousness. Another simple way to give the bathroom a new feel is to replace the lights and cabinet hardware, improving the cosmetic aspects of the room. For an older home, or if the original builder skimped a bit with less expensive fixtures, you may also want to consider adding a custom vanity or sink and countertop, or replace the toilet with a more efficient modern version. Floors are also a relatively simple way to add value by upgrading from vinyl to tile.
Adding a Bathroom
In addition to renovating a bathroom, depending on the house you might be able to actually add a new bathroom. It depends on the design of the house, but perhaps a walk-in closet can have plumbing added, or an area in the basement can potentially be turned into an extra bathroom. Alternatively, if a room is large enough, you might be able to add a wall to separate an area to be turned into an extra bath. You wouldn't typically want to take down an exterior wall just to add an extension for an extra bathroom, but it isn't out of the realm of possibility if you really need to, and certainly if you're adding a den, office, or extra bedroom it would be worth considering adding a new bathroom as well.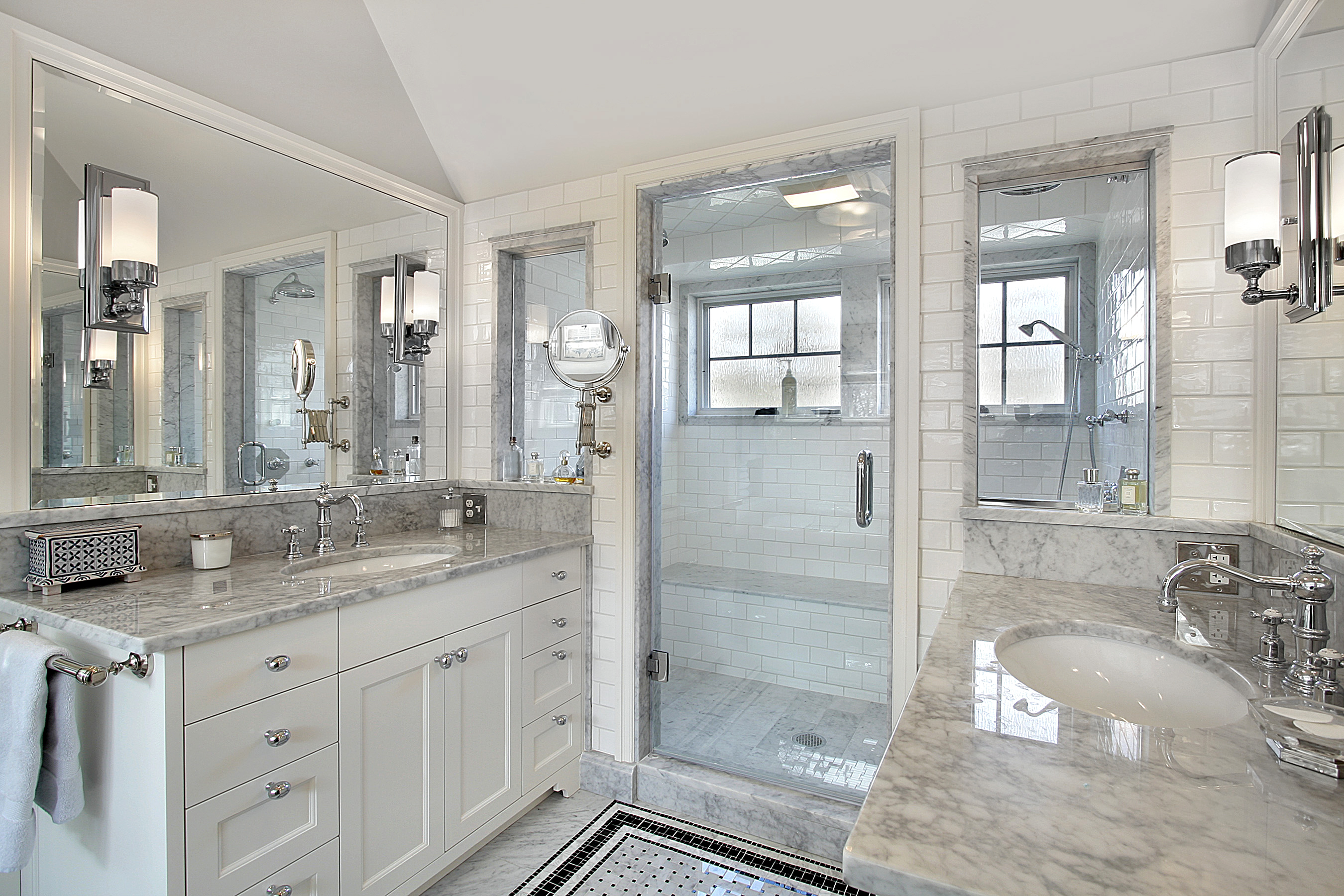 Final Considerations
Determine what you hope to achieve with your bathroom, whether as a convenience for your family or an investment in the home's value.

Set a realistic budget to determine how much and what types of renovations are appropriate.

Discuss the project with a contractor as their knowledge and experience can be invaluable to your final decisions.
Takeaways
If you're considering conducting bathroom renovations or adding a bath to your house, give us a call at RWC in the West Caldwell, NJ area. You'll find our representatives to be friendly and helpful, ready to work toward your needs and goals.
*The blog post below was originally written in March 2018 and has since been updated.*
Adding a bathroom to your home will not only help cater for the growing needs of your family or worries of who gets to take a shower first in the morning, but also boost its resale value. Many homeowners often as the question, does a bathroom addition add value? And if it does, by how much?
While it's not easy to pin down exactly how much a new bathroom will increase the value of your home, factors such as your location,  the real estate market, your home's condition, and the size and style of your new bathroom play a role in determining ROI.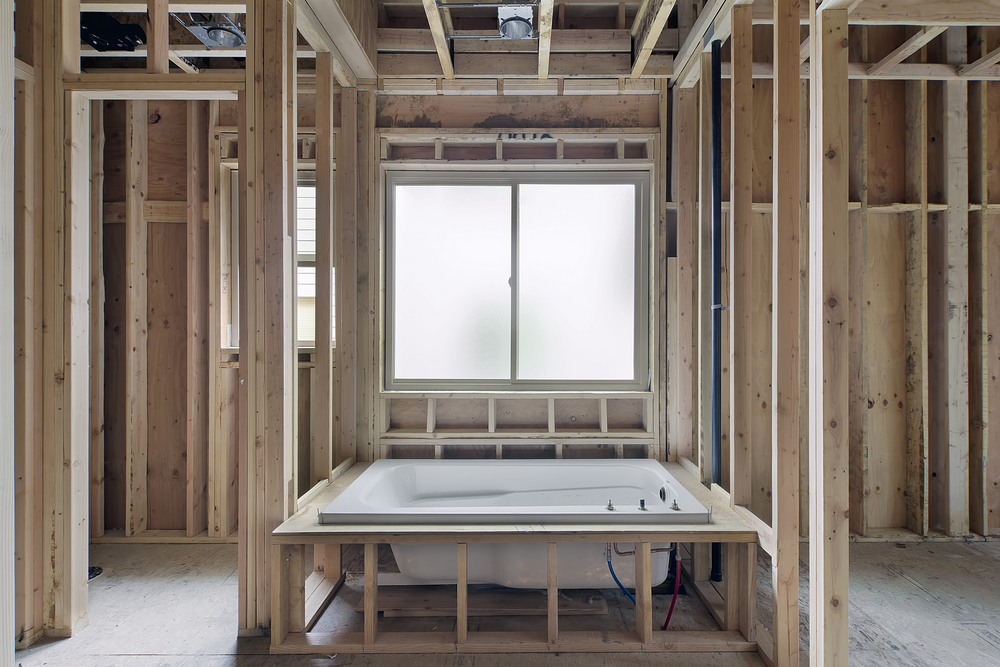 How much value does a bathroom remodel add?
According to a report by Remodeling Magazine, the average cost of adding a bathroom across the nation in 2017 was $43,232. Such bathroom additions boosted a home's value by an average of $23,283, giving a 53.9% return on investment. This means that for every 1 dollar spent on a bathroom addition project, a homeowner can expect a return of 0.54 cents during resale.
The same report also showed that upscale bathroom addition projects cost around $81,515 on average, and homeowners recouped $46,507 of that money in home resale. That is a 57.1% increase in the home's value. Homeowners on the East Coast recouped around 50%; slightly less than their West Coast counterparts who recouped around 60%.
Increasing your Home's Value
As a resident of New Jersey, you should first determine if your project will be feasible by determining the type of bathroom addition you want and hiring an expert remodeler or appraiser to give you an estimate of how much your bathroom project will cost. You may also want to ask a realtor to compare your home's value with that of your neighbors and help you determine the scope of work.
Opt for a full or ¾ bath
If the project is worth it, consider going for a three-quarter or full bath instead of a half bath for much better returns on your investment. If you have space, a bath with a shower stall or a tub will significantly increase your home's value. But if space is an issue, a half bathroom will still give you a considerable increase in your home's resale value. A basement bathroom, for example, is an extemporary addition.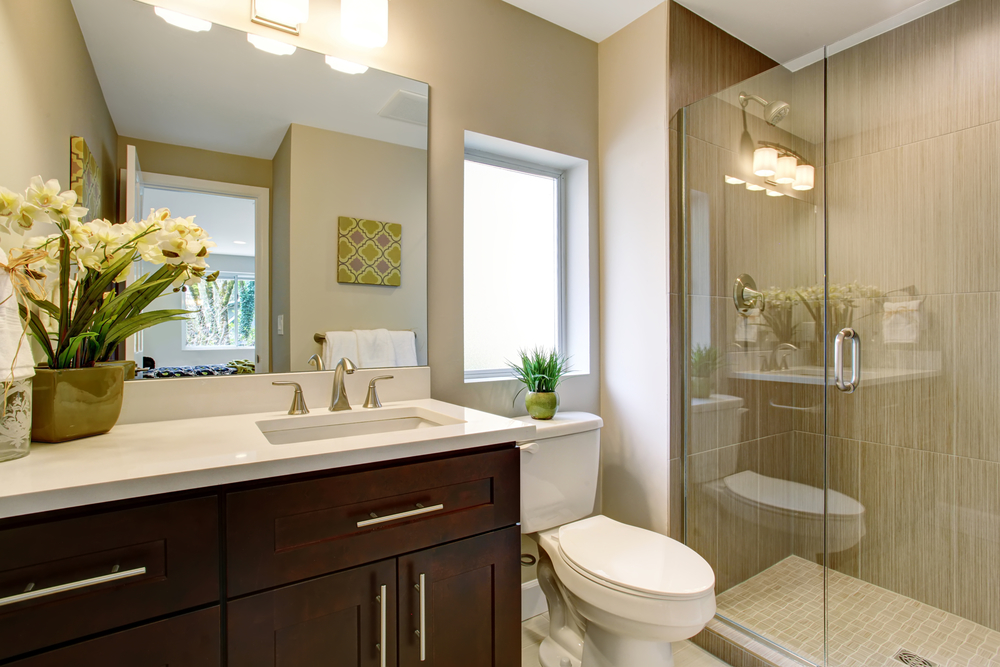 Leverage a higher ROI with stylish-inexpensive finishes
According to many realtors, a typical buyer is often looking for a home with a master bath, family bath, and half bath for guests. Buyers are highly attracted to stylish, spacious and functional bathrooms, and are often willing to pay higher for such. To get maximum returns on your bathroom addition, consider paying key attention to final touches. You can leverage more return on stunning finishing touches by hunting for bargains and discounts on fixtures and accessories. A professional, experienced bathroom builder and remodeler can guide you on this.
Keep your bathroom addition to scale
Although bathroom addition is guaranteed to increase your home's value, you have to be keen in matching it to the home's current value. For example, adding an $80,000 upscale bath to your home is supposed to increase your home's value by at least $40,000. However, adding a bathroom to a home worth $110,000 won't raise the property's value by $40,000.
Takeaway:
National average ROI for bathroom additions in 2017 was 53.9%

ROI for bathroom addition depends on location, home condition, size and style of new bathroom

A feasibility study is important

A full bath offers a higher home resale value

Stylish bathroom finishes also give a higher home value
Professional advice and construction work is imperative when making a bathroom addition. Contact RWC today for advice on whether a bathroom addition in your home will increase its value and start planning your new bathroom remodeling project today.