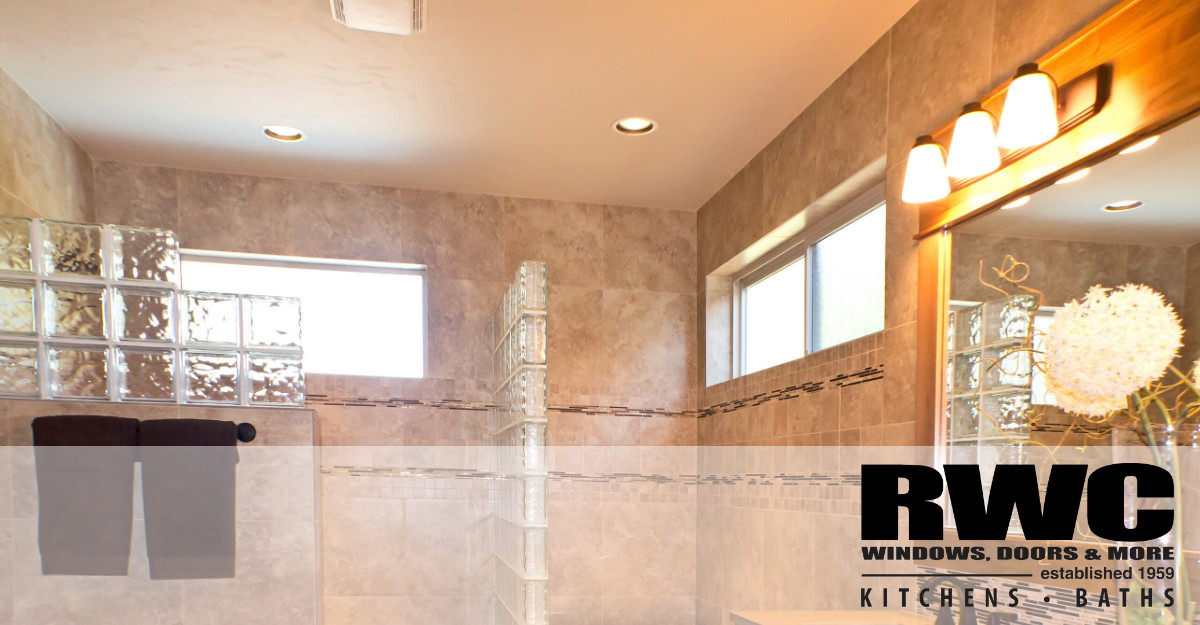 Homeowners know that moisture on interior surfaces of the home is not a good sign. Mold, mildew, rotting wood, and peeling paint are the result of condensation that has sat on surfaces too long. Your home's bathrooms are the perfect breeding ground for biological contaminants, which is why an exhaust fan in bathroom not working is a big deal!
Purpose of Bathroom Exhaust Fan
The primary purpose of a bathroom exhaust fan is to remove the moisture in the air when the shower or bathtub is in use. This is especially true when the hot water is running, as the steam will generate airborne contaminants, fog up mirrors, and leave condensation on bathroom surfaces. The secondary purpose of a concealed exhaust fan is to remove bathroom odors — including the fumes that come from using strong cleaners. And finally, the exhaust fan will reduce humidity levels which can spoil your bathroom decor, particularly painted and wallpapered walls.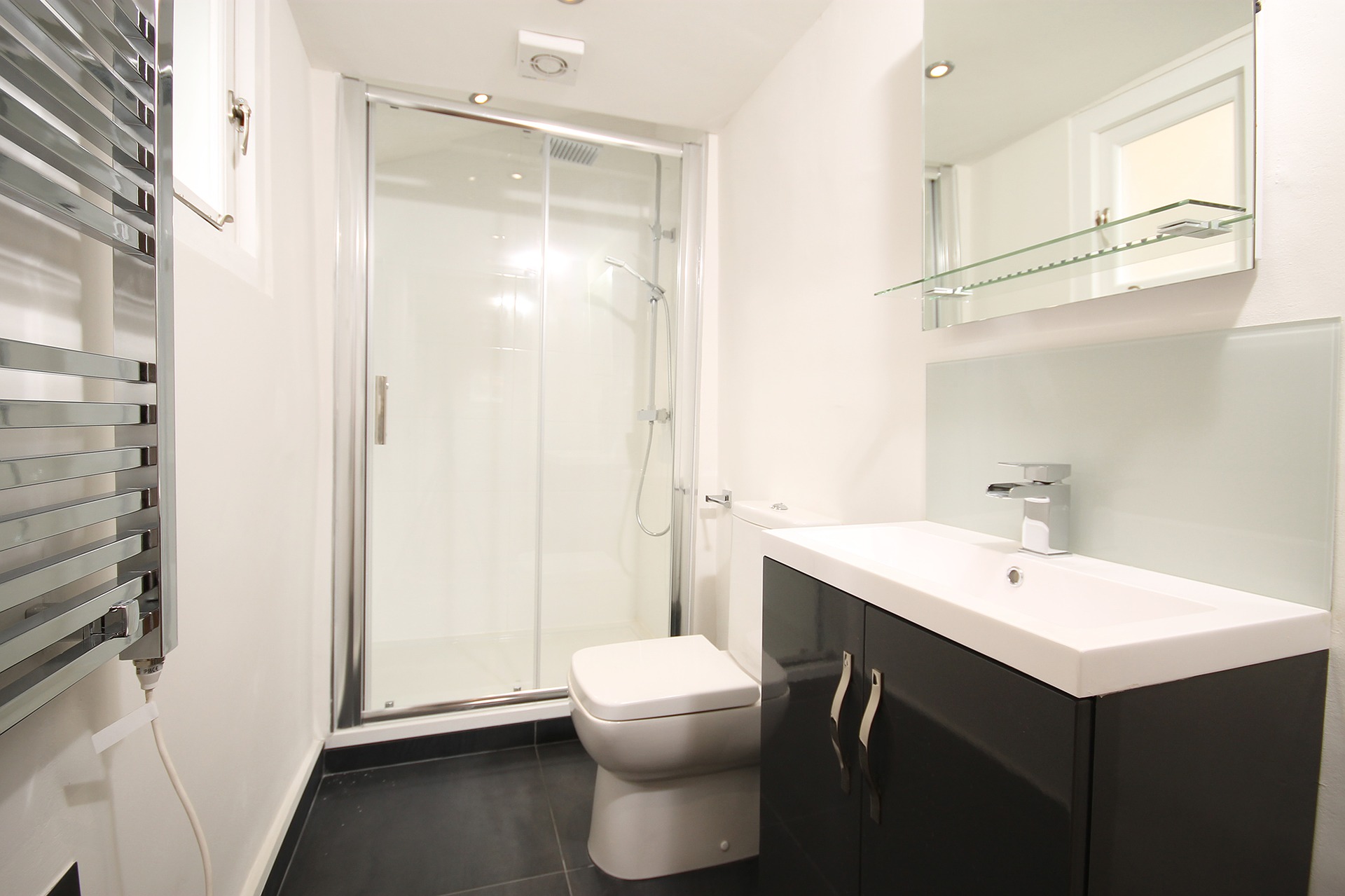 Bathroom Exhaust Fan Problems
Bathroom exhaust fans will typically last about 10 years, but this will depend on the quality of the manufactured components and how often the fan is used. Is your bathroom fan making loud sounds, not turning on and off, or does it have poor air flow? It could be caused by a number of problems. Some of these issues may be a DIY project for someone comfortable with hand tools and electrical circuits, but often a bathroom fan installation service professional can install the right size fan, wires, and circuit breakers for a longer exhaust fan life and better performance. By hiring a professional, you can avoid:
A bad switch or frayed wiring

Motor or other component has failed

Loose electrical connections

Missing fasteners causing rattle
Main Culprit –
Exhaust Fan Bathroom Motor
When you hear unusual noises coming from the bathroom exhaust fan or it simply stops working completely, the fan motor can be burned out. You can replace the motor, but with most exhaust fans being fairly economical – a better solution is to have the bathroom exhaust replaced with one that performs more efficiently. According to HGTV, depending on the options you choose, plan to spend $80 to $400 for a new bathroom ventilation fan.
Sometimes the exhaust fan may fail with no prior signs. Fans and motors simply wear out over time due to frequent usage and the fact that moisture can cause electrical components to have a shortened life cycle. A squealing sound may indicate a problem with the exhaust fan bathroom motor bearings. This can cause the fan's motor to overheat, which can melt the insulation on wires and cause an electrical short circuit.
How to Choose a Bathroom Fan
When replacing your bathroom exhaust fan, consider how large the bathroom is, and what type of moisture generating fixtures you have. A whirlpool tub requires 100 cfm of airflow capacity, in addition to the 50 cfm for a bath/shower combo and 50 cfm for each toilet. Another way to size an exhaust fan for bathrooms under 100 sq. ft. is to allow 1 cfm of exhaust capacity for every square foot of bathroom floor space.
Also, consider the noise level of the fan you choose. A bathroom should provide a soothing and calm experience. Choose an exhaust fan that is exceptionally quiet. Avoid those that are rated in excess of 4.0 sones ( degrees of loudness) as they tend to be noisy.
Partner with RWC Windows, Doors, and More for expert bathroom fan installation service with the latest in smart options, including:
Motion sensor activation

Humidity sensing

Built-in heaters

Low Wattage night light
Choose an exhaust fan that has the EnergyStar label for efficient operation. While you may be able to remove a failed bathroom exhaust and replace with another that has similar connections, if your new fan has any of the above listed options, it is always best to allow a professional to handle the installation.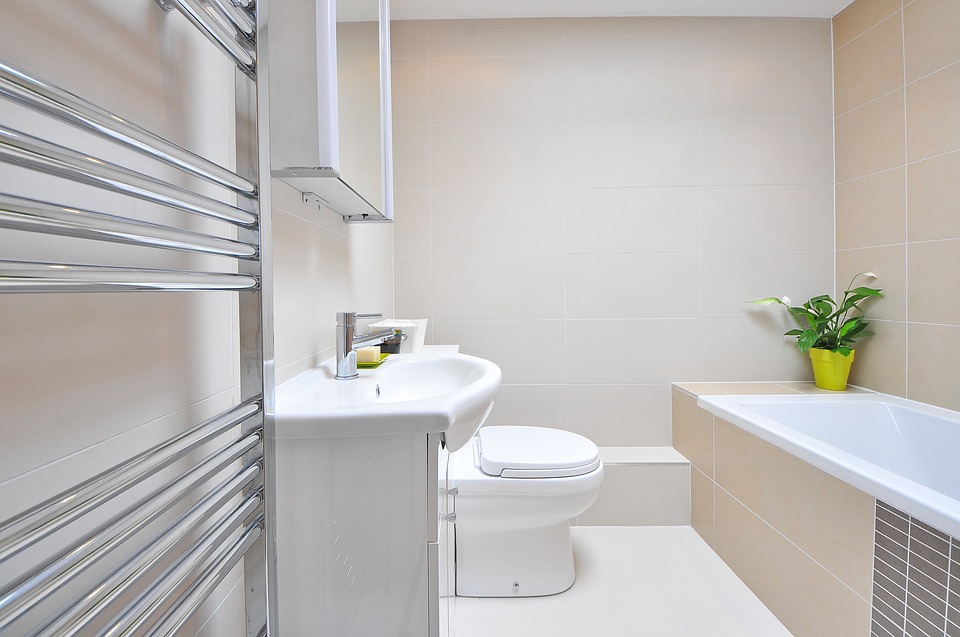 Take-Aways
The size fan you choose depends on your bathroom fixture types

A failed motor is usually the reason for non-working exhaust fans

A broken exhaust fan can lead to peeling paint and mold problems

Calling a professional is the best way to ensure your fan is secure
RWC Windows, Doors, and More has been providing high-quality bathroom renovations to New Jersey homeowners that exceed their expectations. Get started today by requesting a quote to relieve you of your home improvement worries!