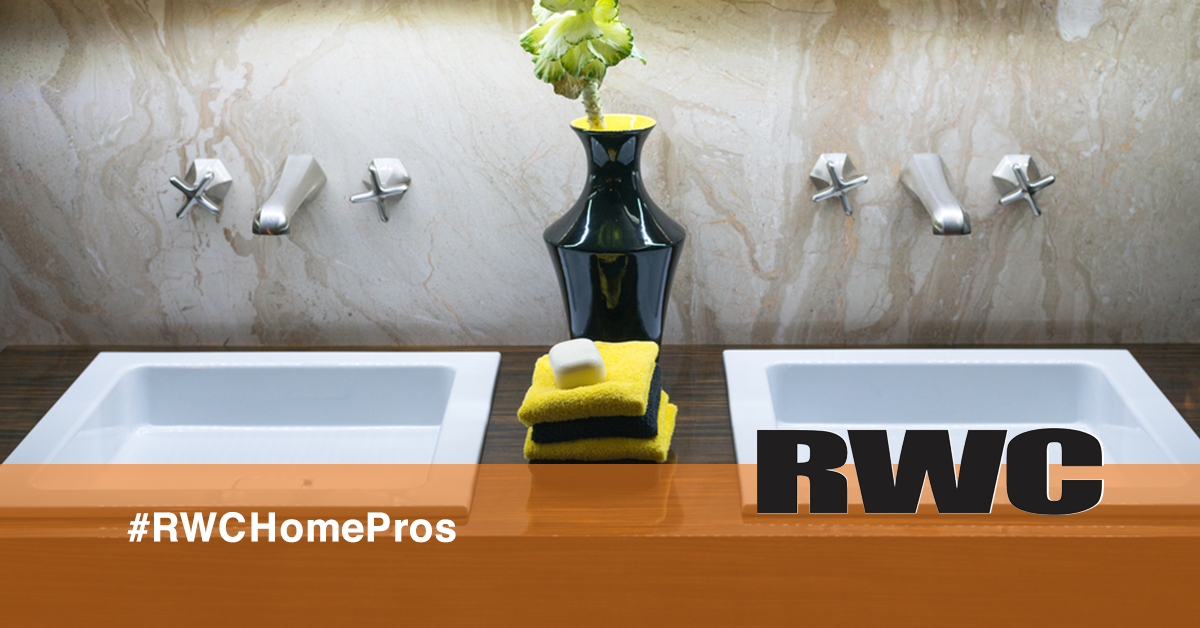 Men and women often have very different ideas about what makes the perfect bathroom. Some of these differences arise from simple discrepancies in taste, but others come from disparities in habits between men and women in general. That said, men and women aren't different in every way. Both have several overlapping bathroom preferences, especially when it comes to pet peeves. Men and women also tend to prefer setups that have practical usefulness for their daily routines. While some of these things can be addressed by behavioral changes, others are best dealt with by carefully planning the physical design of the bathroom.
Things that Bother Both Men and Women
Toilet paper holders being left empty

Spots on the mirror

Toothpaste in the sink

Dirty clothes on the floor
What Women Don't Like in Terms of Behavior
The toilet seat being left up

The shower not being wiped after use
Bathroom Behaviors that Men Don't Like
Towels "covered in" makeup

Counter clutter

Hair left in the sink, shower, or tub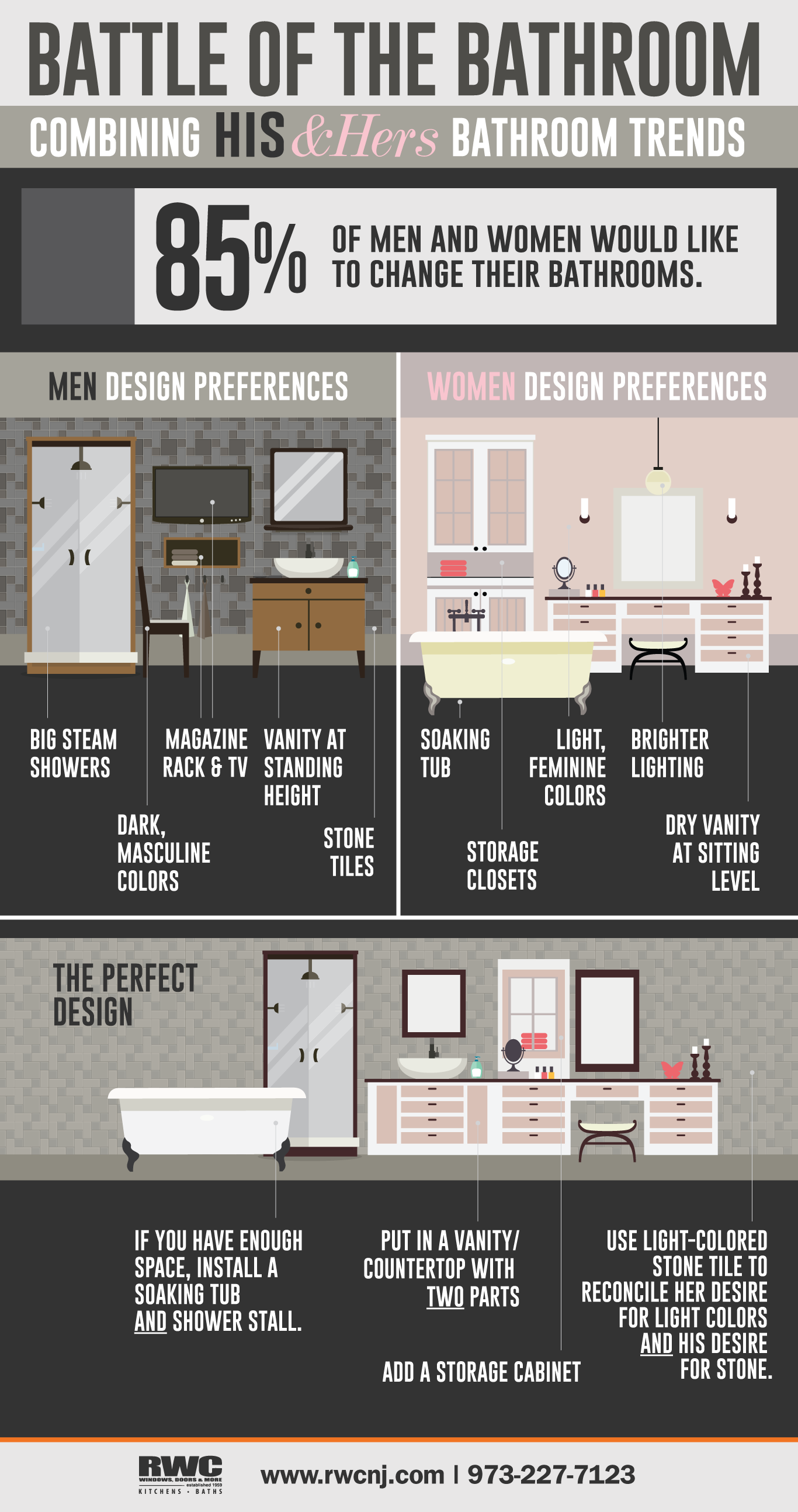 What Men Like in Bathroom Design
Dark, masculine colors

Vanity at standing height

Clean lines

Big steam showers

Stone tiles

A magazine rack

A TV on a swing arm
What Women Want
Light, feminine colors

A dry vanity

Vanity at sitting height

Painted cabinets

Storage closets

A soaking tub

Better lighting
How to Reconcile and Peacefully Share a Bathroom
85% of men and women would like to change their bathrooms. Combine the best parts of both his and hers bathroom designs to create a compromis

Use light-colored stone tile to reconcile her desire for light colors and his desire for stone.

Put in a vanity/countertop that has two parts: One area, with a his and hers bathroom sink duo at standing height; and another part that is dry and positioned for use while sitting.

Add that storage cabinet. It will help with the countertop clutter that men want to get rid of, yet keep everything handy.

Remember that men need some storage and working space, too. Make sure there is plenty of room around his sink.

Put in other storage solutions, such as shelves and towel rods, to help keep clothing and wet towels off the floor.

Install the biggest counter that is practical.

If you have enough space, install a soaking tub and shower stall.

Use a toilet paper holder that can hold multiple rolls or that has a unique, but easy, reloading system.

Add a hamper to catch dirty clothes.

Don't hesitate to remodel. One of the things both men and women agree on is the need to change the actual design of the bathroom.
If All Else Fails, Try the Nuclear Option
Designate separate bathrooms

Custom design them to match the exact preferences of the intended users
Keeping all of these things in mind will make it much easier to design a bathroom that meets everyone's requirements. While not all people need to make all of the suggested changes, almost everyone can benefit from going ahead with at least some of them.  Contact the professionals at RWC Windows, Doors and More to plan your bathroom remodel today.