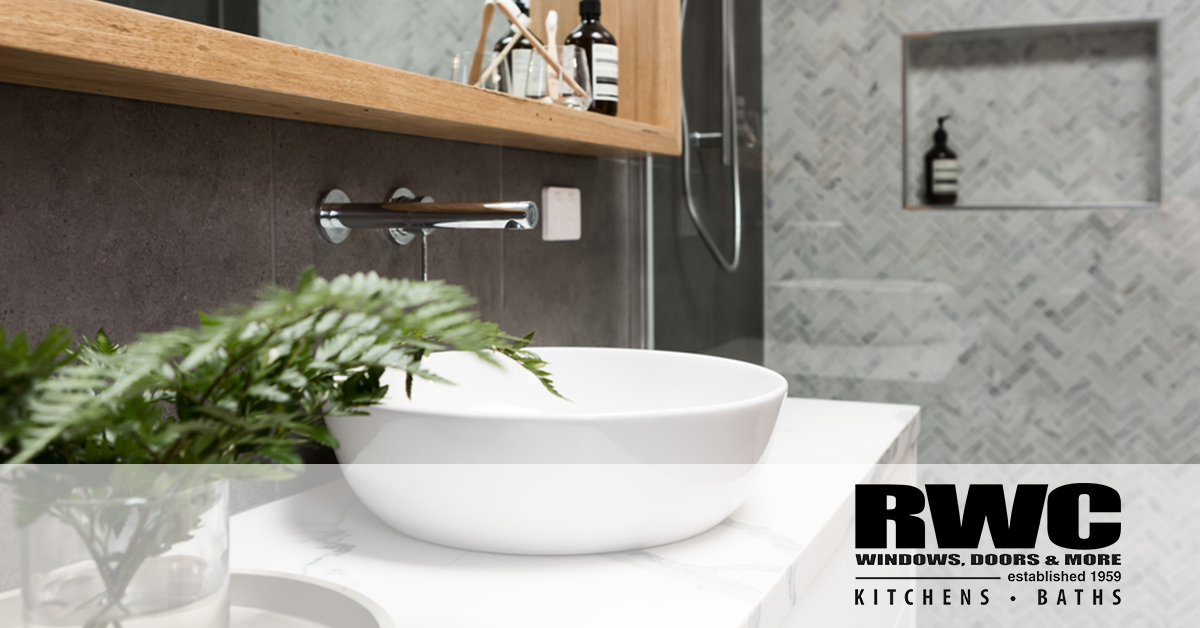 When it comes to home decor and design, many homeowners want a functional and unique space. The bathroom offers great opportunities to make it your own unique style. In recent years, tiles have taken over bathrooms for their practical and decorative finishes.  Tiles are a natural choice for a bathroom considering they are now available in many designs, patterns, colors, textures, and more.
No matter how you want to alter the appearance of your bathroom, there are countless bathroom tile layout designs to choose from. All you need is a preference, and a reliable, professional home remodeler to help you advise you on the best tile layout for your bathroom. RWC are experts on bathroom layouts, design, and finishes and have designed this guide to help homeowners like yourself pick out the right tile layout patterns.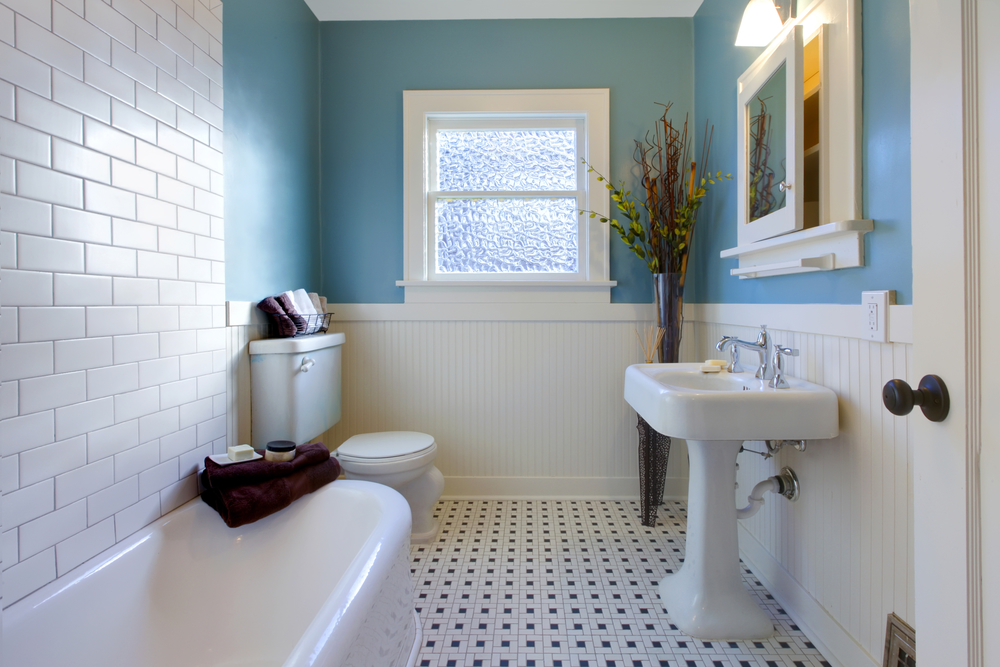 Most common bathroom tile layouts
Straight lay tile patterns. This is the most basic tile layout of them all and can be perfect both as a bathroom floor and wall tile. As you have probably guessed already, in this pattern the tiles are set in a straight line with the corners of each tile lining up with each other. This tile layout creates a grid-look that is simple and seamless. However, you can make this basic pattern stand out by using tiles with decorative designs or bright and bold colors that make it really stand out.  Using a contrasting grout color is another way to make tiles in this pattern pop.

Running bond (Brick) pattern. This is another common bathroom tile layout for floors and walls. The layout uses square or rectangular tiles that are installed with each tile's edge starting at the center of the one below it or above it. The layout offsets the next row by exactly half the width of the tile above or below. This pattern is the most popular backsplash tile layout for bathrooms and kitchens.
Add Flair with the following bathroom tile patterns:
Herringbone tile pattern. In this tile layout pattern, tiles are laid out in

alternating 45 degree

angles to give a V-shaped design. Rectangular tiles of the same shape and size are required. It creates quite an attractive tile pattern on small scale, making it ideal for bathroom walls and floors.

Basketweave pattern. The basketweave pattern resembles the texture of a basket hence its name. Using rectangular tiles in a pair, lay the tiles perpendicular to each other (90 degrees). This pattern creates a highly attractive tile layout that easily draws attention. It is also a popular backsplash tile pattern for bathrooms and kitchens.

Windmill tile pattern. This is one of the two-tile bathroom layout patterns; meaning that 2 different shapes/sizes of tiles are required. In this pattern, the layout is comprised of squares made up of 4 rectangular tiles. In the center of this square, place a small square tile to complete the windmill look. Just like other classic-looking bathroom tile patterns like the basketweave, this bathroom pattern too is famous for walls, floors and the shower.

Checkerboard tile pattern. This tile pattern looks like a chessboard or checker. It simply uses white and black alternating square tiles to create a classic look as a bathroom floor tile or bathroom wall tile. Gray, tan, red or any other color can substitute for black tiles; it all depends on tastes and preferences.

Takeaways
There are many bathroom floor tile layouts for every style.  Some of the most common bathroom tile patterns include:
Straight lay tile pattern

Running bond/brick

Windmill, herringbone

Checkerboard, basketweave

Corridor

Cobblestone

Pinwheel pattern among more.
Settling on the bathroom tile layout that meets your tastes, preferences, budget, and your home's interior décor can be difficult. However, with the help of professionals at RWC home remodelers in New Jersey, all your worries can be laid to rest. Contact us today for professional advice on your bathroom tile layering project. You can't afford to make a mistake on such a huge investment!