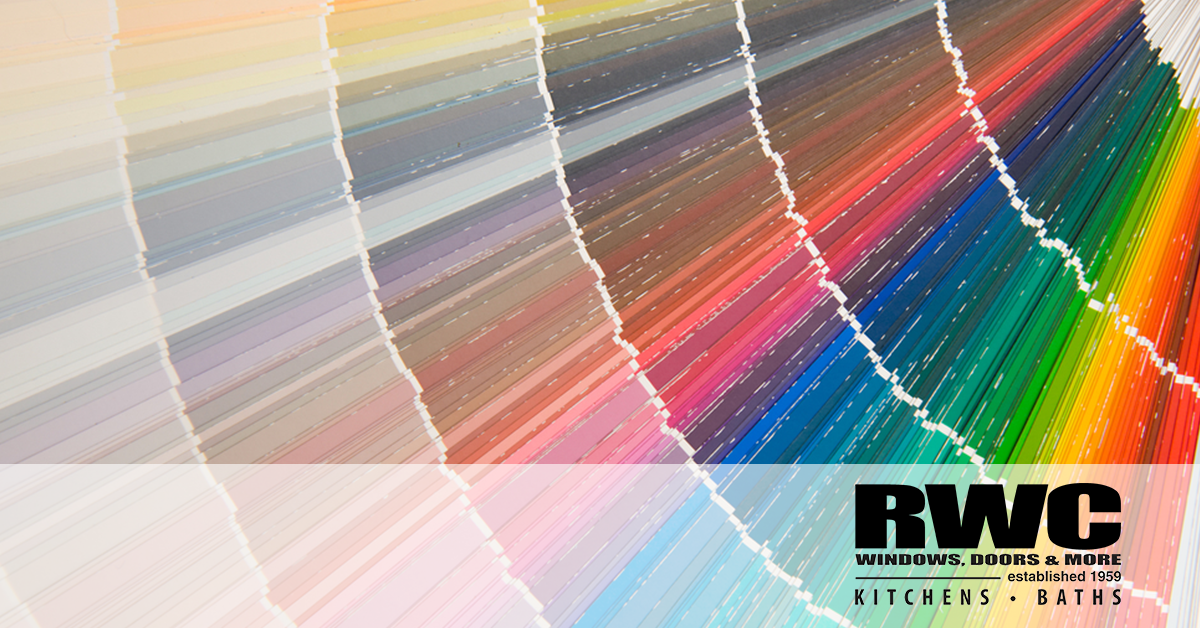 Choosing the perfect paint colors for every room in your home can be a daunting task, especially considering that there are thousands of paints in the market today. While going with one single color throughout may seem like an easy idea, it isn't always the best as some rooms are better off with different colors. The kitchen, for example, requires a paint color that either makes it look sparkling clean (pure white) or a color that acts as an appetite stimulant (orange or red). The bedroom on the other hand requires a color that can evoke romantic vibes and deliver a relaxed feeling.
Here are key tips on how to pick the perfect paint colors for your rooms: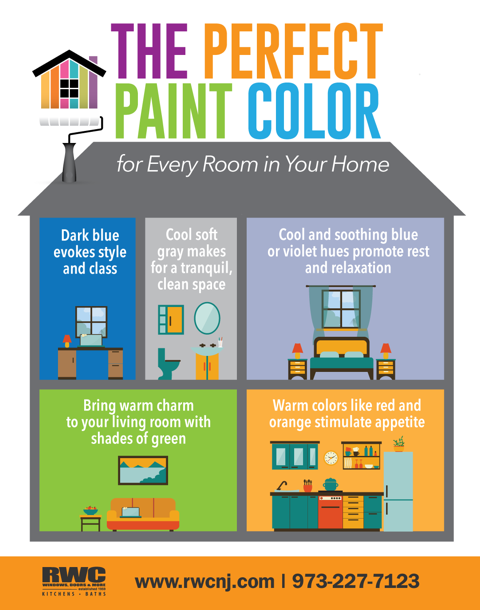 Kitchen
Let's start with the heart of the home. The kitchen is often where most people start their days. Warm colors such as red and orange are believed to help stimulate one's appetite and are always a great choice for the kitchen. The colors are also versatile and come in a wide range of shades that can really help your kitchen to pop.
White is also one of the perfect paint colors for walls in a kitchen. It gives the room a fresh and clean feel, as well energizes and brightens it up. It also works as a perfect background color, giving you a chance to play around with other colors for the backsplash, countertops and cabinets.
Bedroom
The bedroom is another important room that requires specific colors on its walls. In this space, you are most likely looking for a place to rest, relax, and get some sound sleep. You may also be looking for a wall paint color that helps evoke some romantic atmosphere. Cool and soothing blue colors are often the most commonly used colors in the bedroom. Muted and pale tones of blue have a lighter shade which creates a soft look that is perfect for a relaxation room.
A cool shade of violet is perfect for the walls as it has a soothing hue that is ideal for evoking spiritual healing and romantic vibes.
Living room
Living room walls are some of the easy ones to play around with. A living room sets the impression of your house to guests. Some of the best paint colors for walls in the living room include dusty pink, velvet-blue, shades of green, and shades of red as well as orange. Most shades of these colors are best at bringing a warm charm to your living room, and when matched up well with antiques and other interior decorations, they can easily leave your guests with a "wow" effect.
Bathroom
Natural paint colors are always the best for bathrooms. They offer a wide range of possibilities and can make even the smallest of spaces to still feel luxurious and serene. A warm and cozy taupe color paired with shades of light pink, green, or blue can be one of the best options for your bathroom. A cool and soft gray also works great in helping conjure up a feeling of tranquility and freshness. A soft turquoise reminiscent of the ocean or beach additionally gives you a serene spa-like environment to enjoy your showers.
Home office
The traditional black and white combination of office's colors has still not gone out of style. You can opt for this combination or if you want to spice things up a little, consider a nice dark blue color or even a nice shade of red to evoke class and style in your office.
These are some of the perfect paint colors for the various rooms in your home. However, your choice of color for any room should always lean towards your tastes and preferences. The best way to find out the best color for your home's walls is to see an already completed project in person so that you can have a picture of the end result in your head. Also, here is a list of 29 color ideas for every room in your room that you can check out. All in all, consider consulting a professional from reputable service providers like RWC in New Jersey for advice on the best room color combinations to use in your home.